Top 3 best Smartwatches for 2020
TICWRISGTS Smart Watch: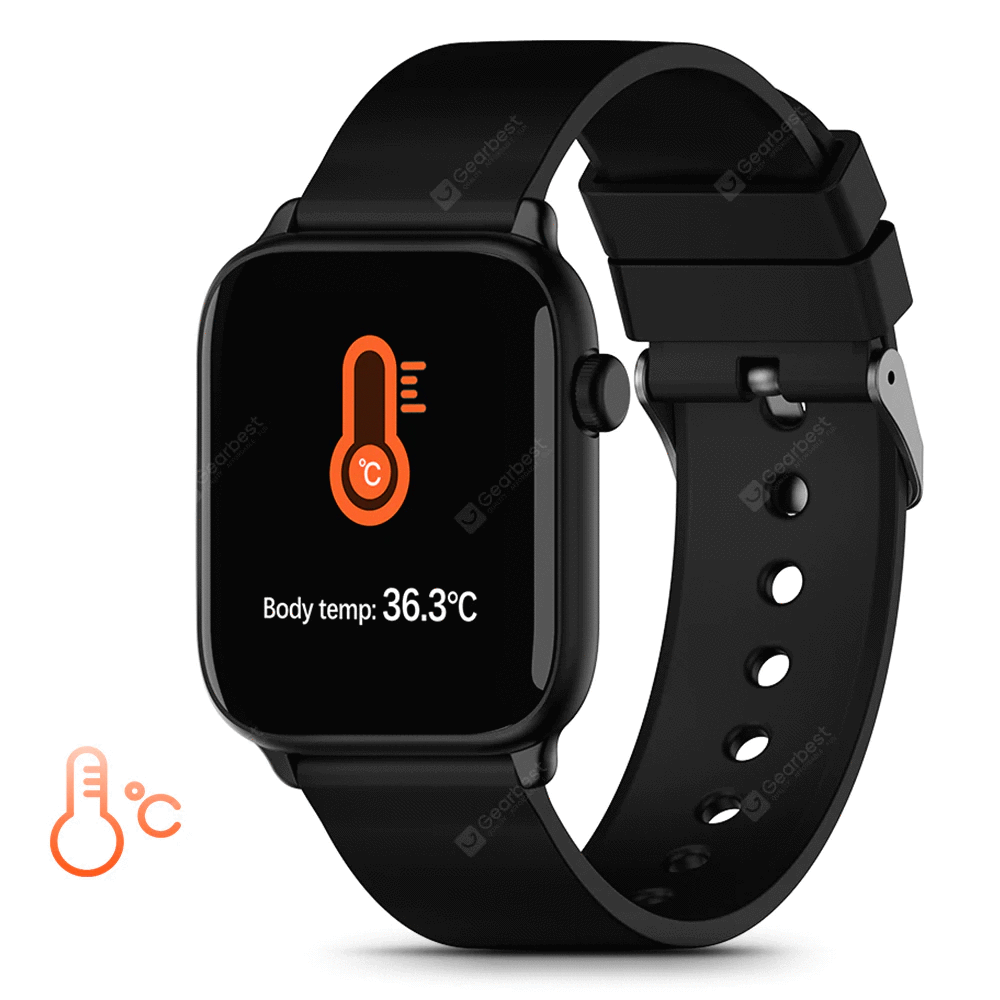 It is the first-ever Smart Watch featuring a temperature sensor. TICWRIS GTS SmartWatch is with an IP68 waterproof rating. It contains 4 gravity sensors, HRS3300 heart rate sensor, pedometer sensor, and Temperature monitoring.
This TICWRIS GTS SmartWatch is a multi-function device which include step counting, distance measurement, Temperature monitoring, sleep monitoring, calorie consumption management, time display, intelligent alarm clock, Heart rate, Blood oxygen, Control camera, Information push (Such as Wechat, QQ, SMS, Facebook, and Twitter, etc) and so many others. 
Specifications: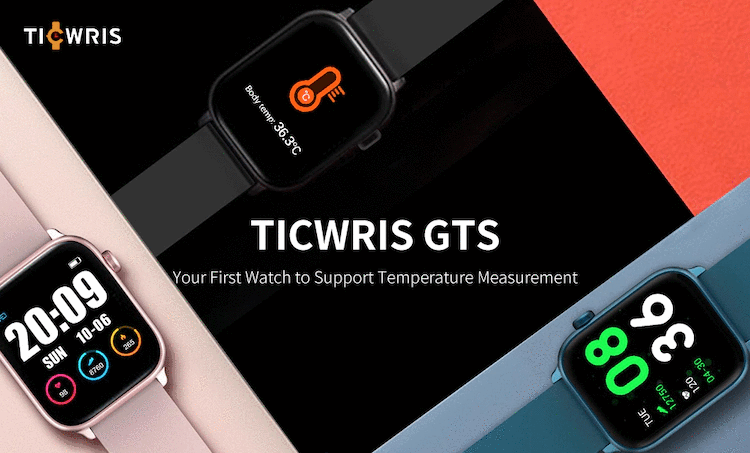 Battery Life:  5 days (20 days standby)

Charging Time: 1 to 2 hours

IOS Version: iOS 9.0, Android 5.1

Size: 1.3 inch

RAM: 64 KB

ROM: 512 KB

Battery Capacity: 160 mAh
116 Plus Wristband Sports Smart Watch D13: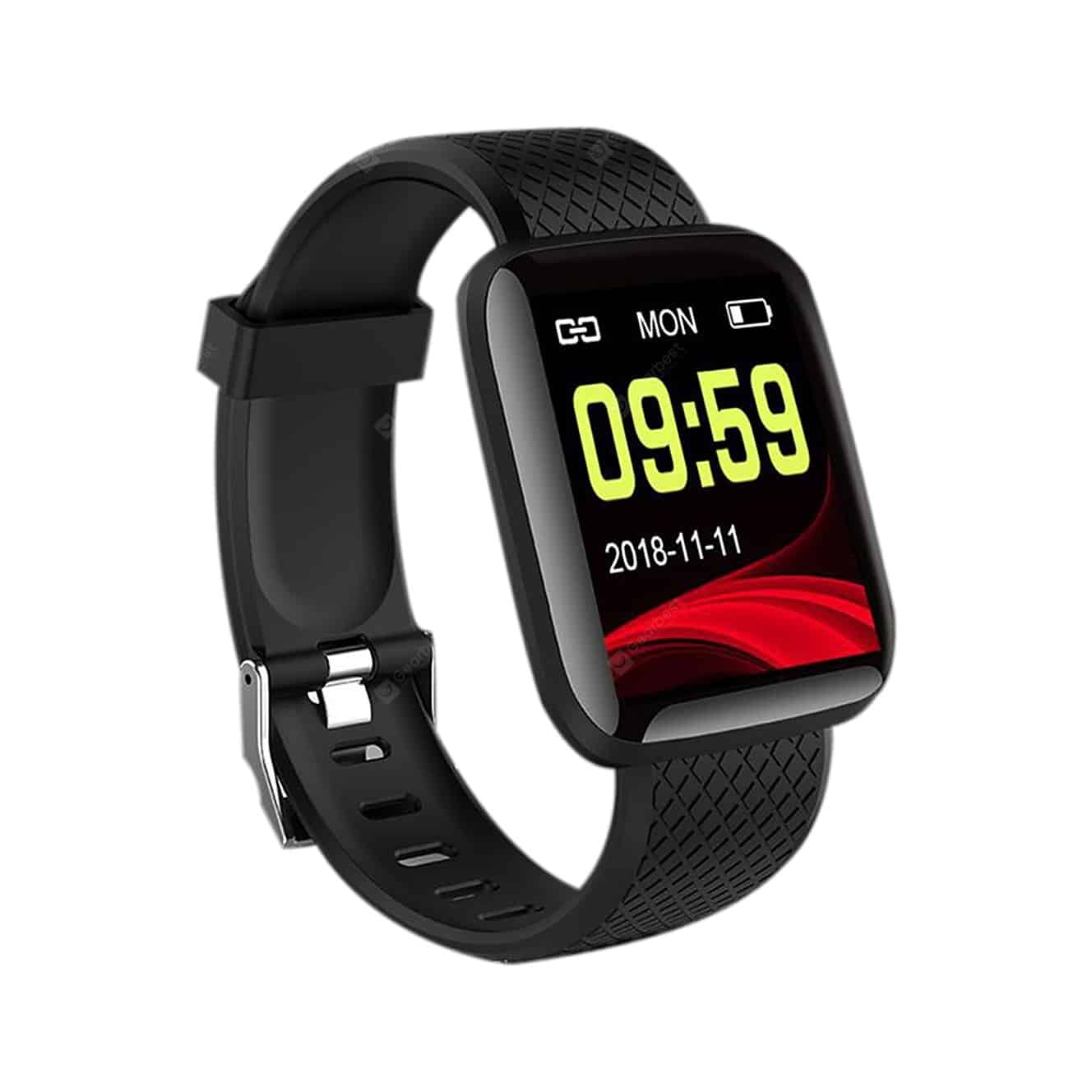 It is a unique smart Watch or bracelet which includes a Blood pressure checker, Heart Rate Tracker, Blood Oxygen, Passometer, and many others. 116 Plus Wristband Sports Smart Watch D13 also includes Remote Control, Call Reminder, and Message reminder as well.
The screen size of the 116 Plus Wristband bracelet is 1.3 inches. The different regional languages like English, French, Italian, Japanese, Korean, Polish, Portuguese, Russian, Simplified Chinese, Spanish, and Traditional Chinese are also included in this smart device. It is waterproof and includes the Touch button as the operating mode.
Specifications: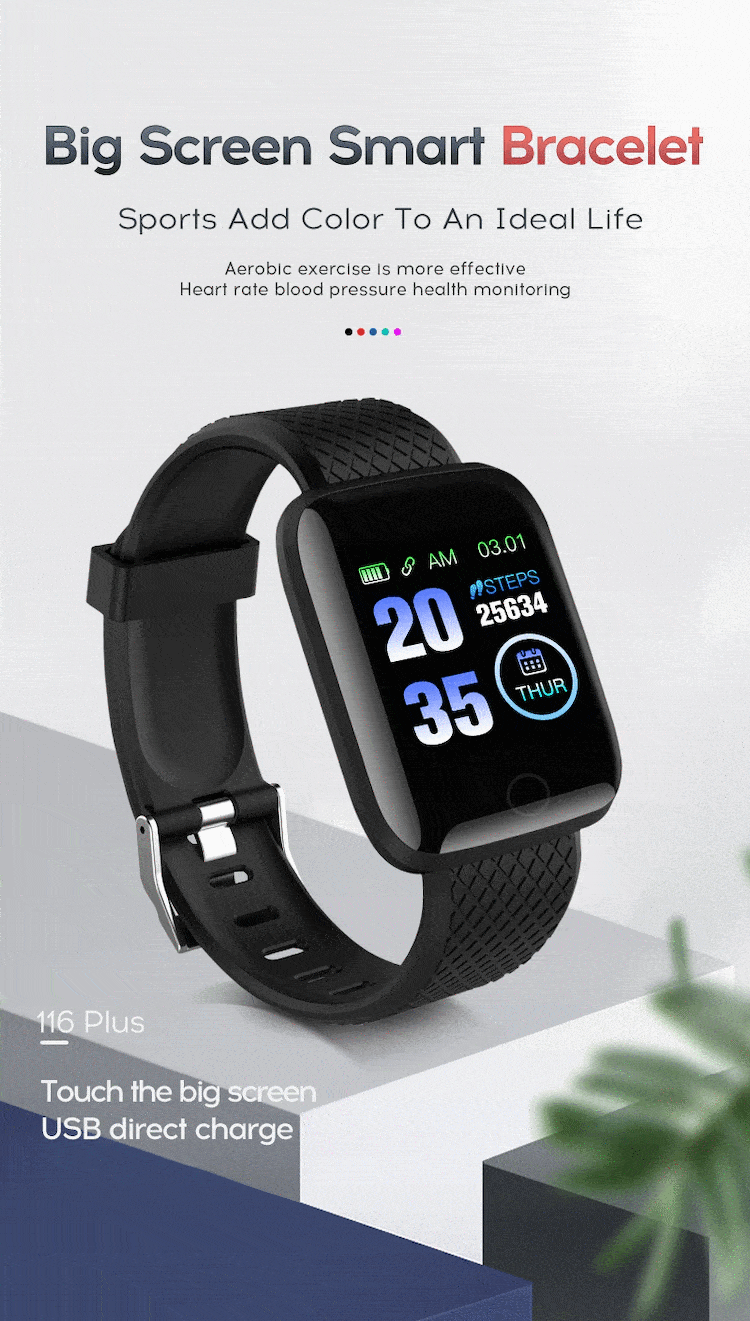 Bluetooth: 4.0

IOS: Android IOS

Battery: 150 mAh

Notifications: Facebook, Twitter, Wechat, and WhatsApp.

Shape: Rectangle

 Screen Type: 1.3 Inches LCD

Weight: 0.06 KG

Size: 260 x 20 mm
Kospet V12 Leather Smart Watch: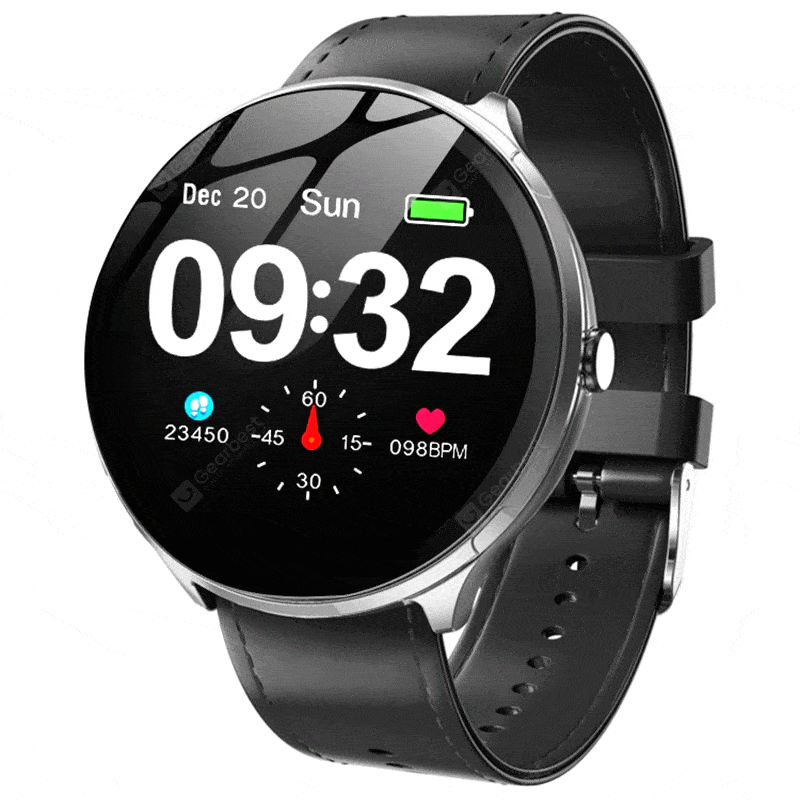 It is one of the most beautiful 3D single Curved tempered glass. Kospet V12 Leather Smart Watch includes features like SMS push reminder, QQ reminder, Call reminder which you can use for sports record, sleep monitoring, calorie calculations, and stopwatch. This smartwatch includes attractive features like raising your hand screen to be bright, fast charging, Remote photography, Smart Alarm, Heart rate monitoring, Sports mode, and BP checker as well.  You can say it is a highly demanded big screen smartwatch with multiple switches and WeChat sports. 
Specifications: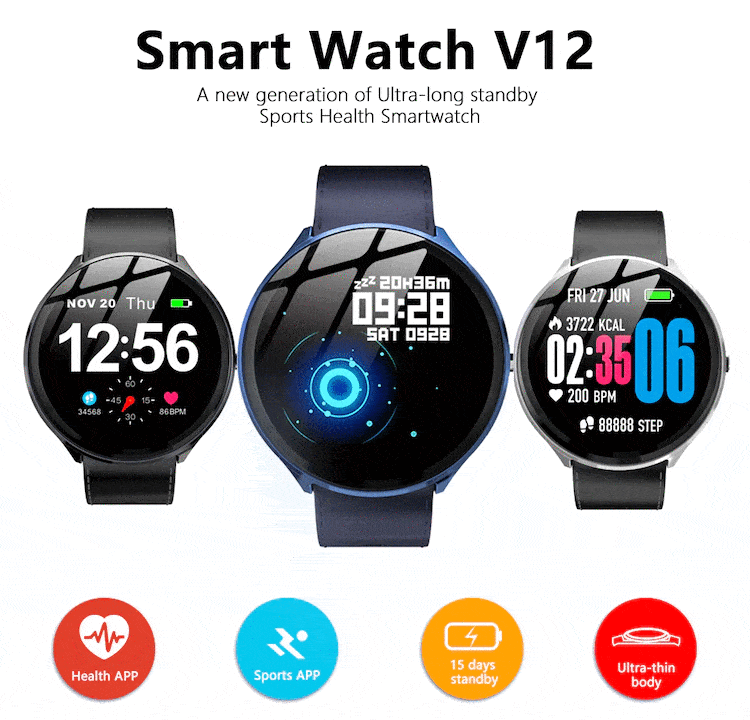 Brand: Kospet

Screen: 3D Single Curved Tempered glass

Bluetooth: Bluetooth: 4.0 

Screen Resolution: 240 x 240 mm

Screen Size: 1.3 inches

RAM: 64 KB

ROM: 512 KB

Waterproof: No

iOS: Android 4.4, iOS 9.0

Battery: 180 mAh

Dial size: 44.3 mm x 45.4 mm x 11.6 mm 
It is now up to you what you need so the different features, qualities with rates, and various designs with detailed specifications are given above.
Read also : Best Deal Xiaomi Redmi 9A 2+32GB Gearbest