Tronsmart Apollo Air has Hybrid ANC with a Smart APP that allows you to customize your audio experience right from your phone. 5.2 Bluetooth Technology ensures almost lag-free music transmission, while asynchronous sync keeps lag time minimum. Apollo air can offer you pure music with the hybrid active noise canceling technology.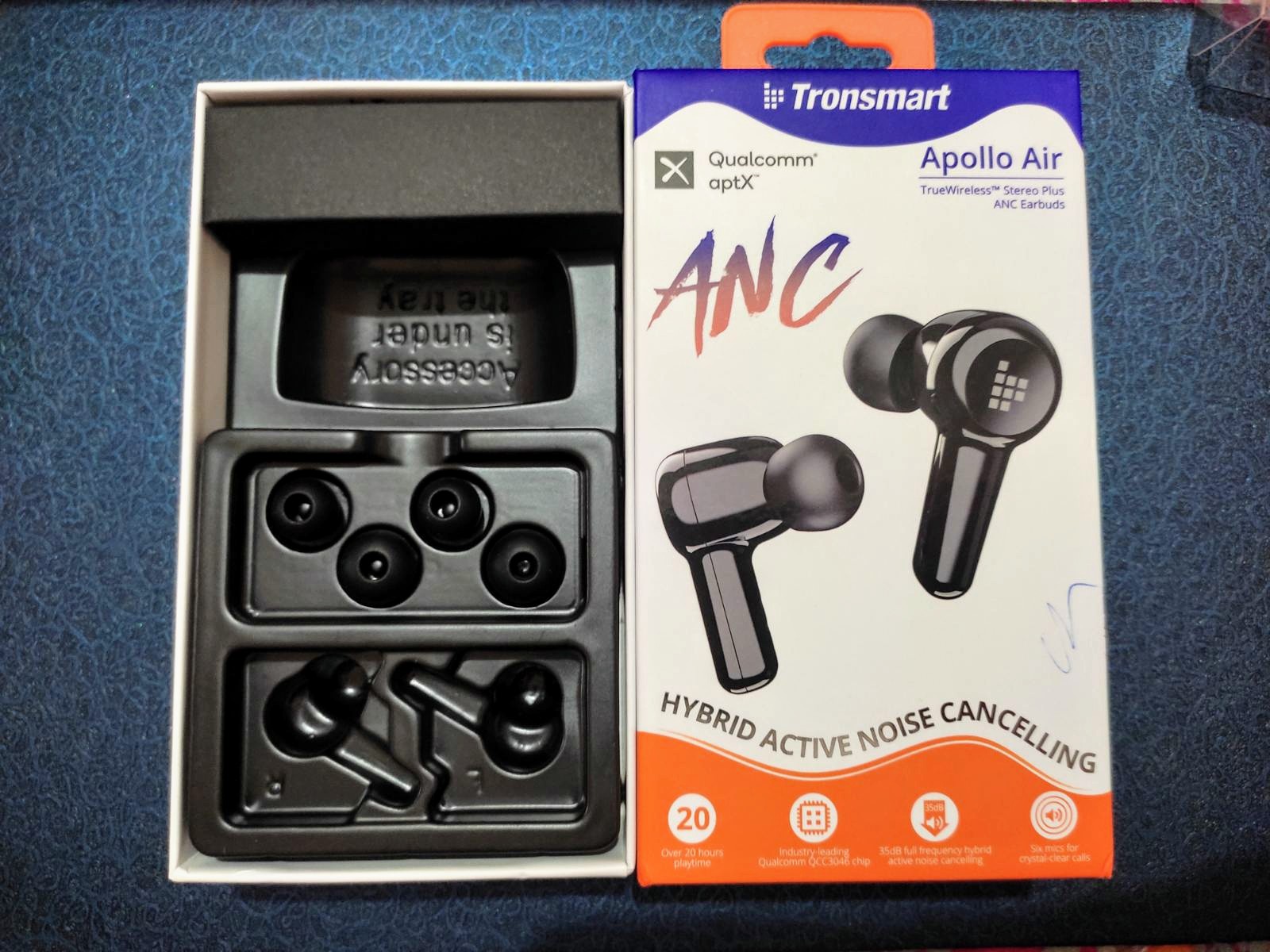 Your music will automatically pause when taking one Earbud off your ear. Apollo Air is equipped with proven hybrid active noise-canceling technology that can remove up to 35db of noise from all frequency ranges, providing you with pure music. Here we will tell you about Tronsmart Apollo Air TWS ANC Headphones Black.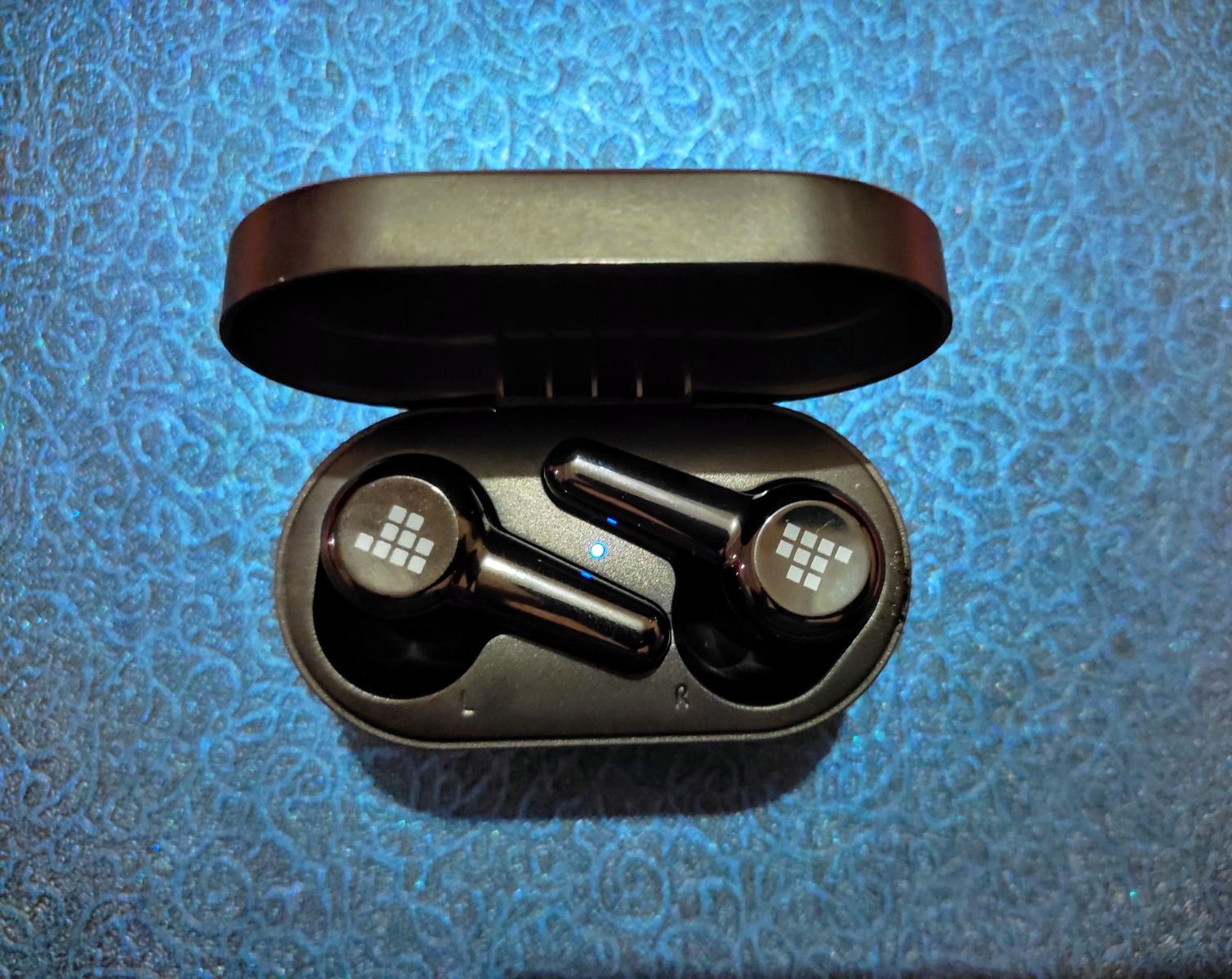 Tronsmart Apollo Earbud Features: 
The Tronsmart Apollo Air earbuds offer the cancellation of the ANC's active voice, decent phone quality, and the warm background sound of your typical working day. Unfortunately, they came up with an annoying pairing problem. There are many features of this Earbud, which will ease you. This Earbud comes with new technology features like: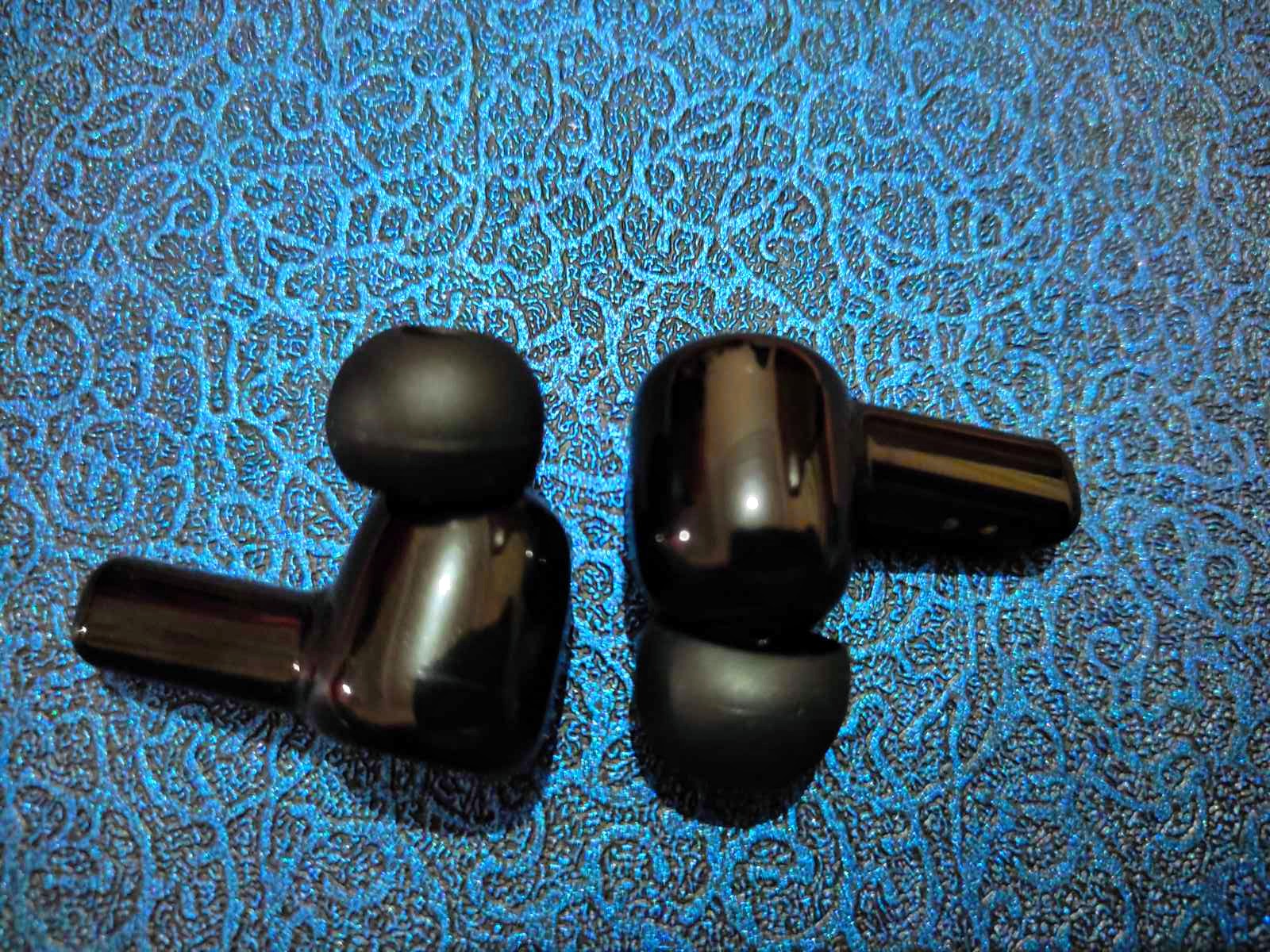 Calls with Clarity
The combination of 6 mics and cVc 8.0 technology is for a crystal-clear call. These features make the voices clear. Apollo air delivers exceptional sound quality/
Tune in, Noise Out
Equipped with proven hybrid active noise-canceling technology, Apollo Air can eliminate up to 35dB of noise from all frequency range to offer you pure music.
Bluetooth 5.2 Technology
It will facilitate the faster transmission of a signal without any hurdle.
The True Wireless™ Stereo Plus synchronous signal transmission technology will give you a lag-free sound. The BLUETOOTH 5.2 TECHNOLOGY. You can use it for faster signal transmission and seamless streaming of music. Its audio frequency range is 20-20K Hz. The connection distance Apollo air bud provides Up to 15 meters / 50 feet.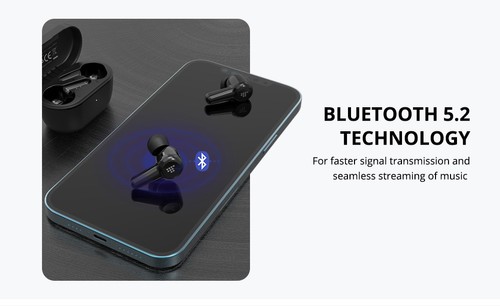 Chip Quality
It comes with an Industry-leading Qualcomm QCC3046 Chip. Apollo earbud High-quality Qualcomm® aptX™ audio decoding. It has a customized graphene driver for better sound quality.
Unique Design and Battery Timing
This Earbud comes with a unique design, which provides you with the quality P45 dustproof, and waterproof. Its Ergonomic design for comfortable wearing. The charging case battery power is 500 mAh. Earbud battery power is 85mAh. Earbud can give you up to 10 hours (50% volume); up to 4 hours (100% volume and charging case will facilitate you up to 30 hours.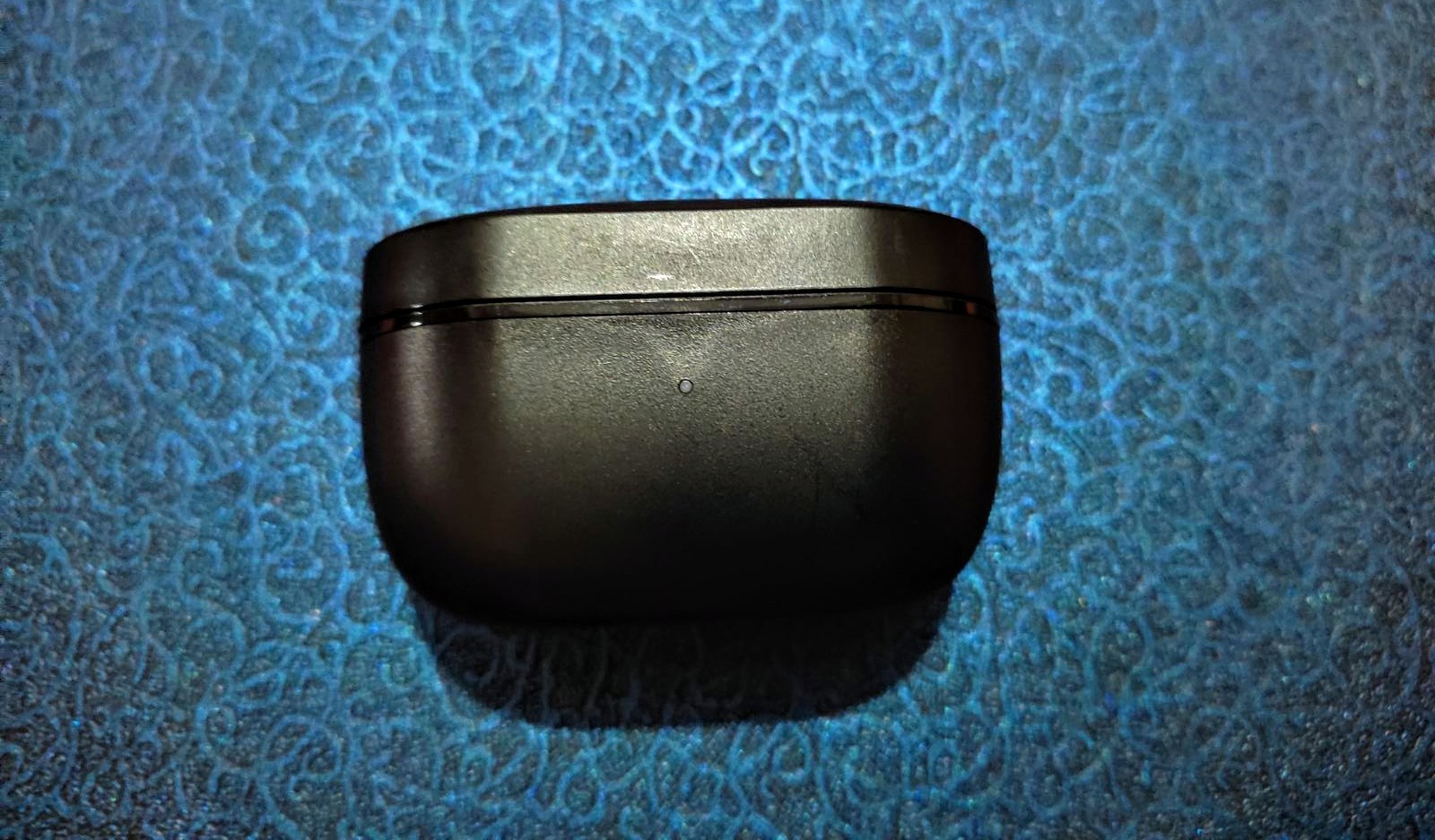 The Tronsmart Apollo Air and Air+ are identical in terms of appearance and feel. They come in black and white, and both include a charging case that is well proportioned and strong enough, with a USB-C socket and a single LED light to show charging status. They have the same earbuds as well. They have a slick surface in both hues, giving them a toy-like appearance.
The thick stems and the lengthy tube on top that goes into your ears enhance the toy-like feel. The touch panels have a Tronsmart branding on them, which keeps them from looking too generic, and the Apollo Airs fit comfortably in your ears thanks to the somewhat oval rubber ear tips. The buds are protected from light sweat, light rain, and dust, thanks to the IPX45 waterproof classification.
Nonstop Music
Apollo earbud facilitates with you 5 hours playtime on a single charge and 20 hours playtime with case charge. It will give a maximum of 20 hours at a 50 percent volume level. Actual results may vary depending on different music genres, volume, environment, temperature, and more.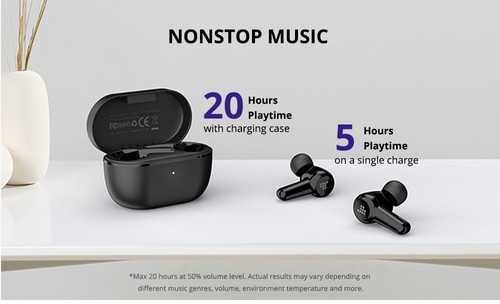 Unique Quality of Apollo Air
It has built-in high-quality QUALCOMM adaptive audio decoding. It has the option of convenient wireless charging. You can use it with the In-ear detection function.
Smart App Control
The thing Apollo earbud makes unique is smart app control. They can function with smart app control. Also built-in with one-touch control. You can get on and off it with one touch. Users also can play and pause with one touch. It means all thing is under your fingers.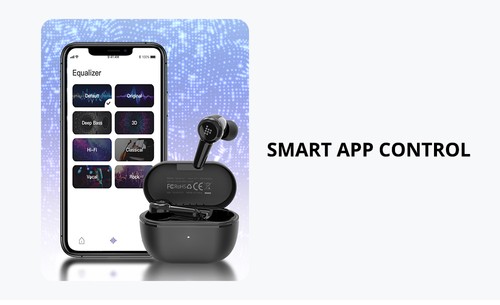 Pros:
360 Degrees Hybrid Active Noise Cancelling
Leading Qualcomm® Flagship Chip for Sound
Music Feast Never Delay
Explore Every Detail
Customized LDS Laser Antenna for a Robust Connection
Music All Day Long
Exclusive APP for Smarter Use and charging time: 2 to 2.5 hours with Charging case 2.5 hours.
Buy it Now

Buy it Now on GeekBuying

For only $35.99
When ANC or Transparency mode is on, the Apollo Air filter out wind noise well than many opponents, you can turn off ANC by triple tapping through the ANC modes if you still want less wind noise to interrupt your audio when walking, jogging, or bicycling.
Read also: Tronsmart Onyx Apex true wireless stereo ANC earbuds is launched