Apple has announced the date of its "Peek Performance" spring event, inviting journalists to its first keynote address in 2022, and leaks say it will be about the iPhone, iPad, and possibly Mac.
Details of the upcoming Apple event
According to the company, the spring Peek Performance event will take place on March 8th, when the company is expected to announce a slew of new products.
Apple's "Peek Performance" logo indicates that the company is likely to focus on internal upgrades for some of its products, particularly the iPhone SE and MacBook Pro (2021), which is expected to feature the new M2 processor.
The Apple event will be held on March 8, 2022 at 10 AM PST, i.e. at 8 PM ET, and despite the gradual return of physical events, the company is once again favoring a virtual conference.
According to previous reports, the new iPhone SE will be launched. Rumors suggest it will support 5G for faster browsing and downloads, and a new processor, possibly the A15 from the iPhone 13.
In addition to this, reports have also stated that the company will launch a new iPad, which is expected to be the new iPad Air which will also feature 5G and the new A15 processor.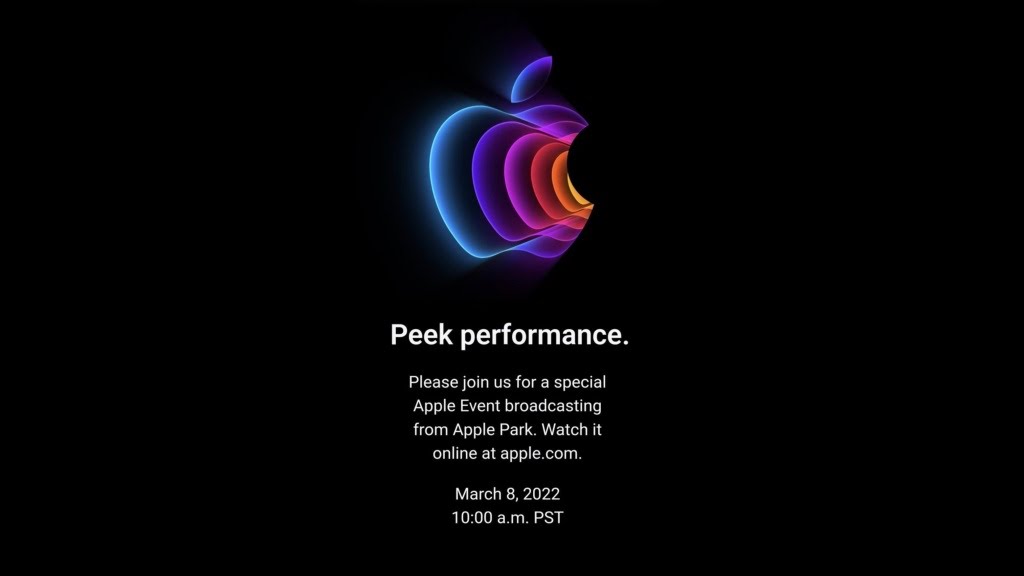 The iPad Air isn't expected to get a new design after it received massive repairs and a significant price increase when it was last updated. Other rumored features are a new 12MP front camera, likely based on the Center Stage in iPadOS 15.
The MacBook Pro is also expected to be revealed, which will feature Apple's new M2 processor and without the Touch Bar, while this may indicate a similar design to the MacBook Pro announced last year, the introduction of the M2 processor suggests that this will be a Mac less powerful.
Read also: Top rumors about the MacBook Air 2022