Apple has scheduled March 8 to hold the next event to unveil the company's new generation of devices.
Apple will hold the first event of the year on March 8, and the company has sent official invitations to the media channels.
It is expected that Apple will present during the event its new release of the iPhone SE series, with a new version of the iPad Air.
A previous report from Bloomberg referred to Apple's plans to launch the M2 chip that will move Apple to a new level of performance in the company's devices.
Also, Apple had presented to the market its previous version of the iPhone SE phones in 2020, where the phone came with a small design and a price of $ 400, and the phone also came with the main button to the bottom of the screen.
The phone also features a single rear camera, while expectations indicate that this year's version comes with Face ID technology, and supports connection to 5G networks, to mimic the design of the iPhone XR.
Apple Event Peek Perfomance Wallpaper
Like other Apple event announcements, a new Apple March event has also been announced with a cool background. Sending out invitations with a new background from Apple or announcing events with a new background is one of the interesting parts before an event. This time too, the Peek Performance event came with a new wallpaper showing off the cool Apple logo with a 3D neon theme. If you want to see the wallpaper before downloading, check the preview section.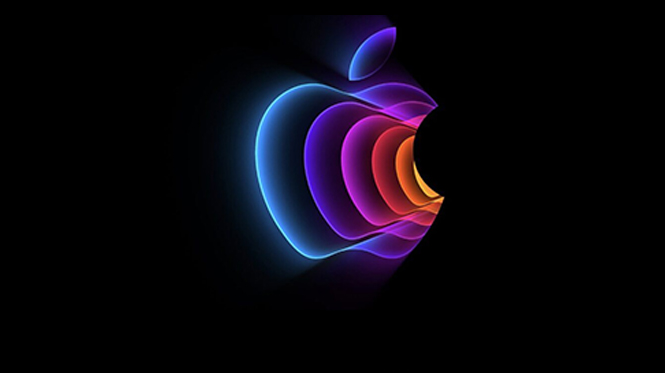 Download Apple Event Peek Performance Wallpaper full resolution
If you like those wallpapers, please share it with other communities and forums. Don't forget to join our telegram group for more wallpapers, Themes, Ringtones Update.
Read also: Download Apple WWDC21 Wallpapers Full HD Resolution