In 2024, Apple will start supporting the company's versions of AirPods as well as Mac accessories with Apple USB C ports.
A new report from analyst "Mark Gurman" published in Bloomberg showed that Apple is moving to adopt the USB C port standards that replace the Lightning ports in the three versions of the AirPods wireless headphones, as well as in Mac accessories such as the Magic Keyboard and Magic Trackpad, provided that This change is in 2024.
Earlier, the European Parliament agreed to standardize USB C ports on all upcoming releases of devices launched in the European Union, prompting manufacturers to adopt USB C standards.
This decision includes Apple, which is preparing to make this transformation in the company's devices to comply with the new laws, as the analyst Gurman confirmed that the expected date for making this change will be at the end of 2024.
On the other hand, the report indicated that the iPhone 15 releases will be launched in the fall of 2023 with USB C ports, and the low-cost iPad ‌ will also come with a USB C port by the end of this year.
Gurman's expectations also indicate in his latest report that Apple will launch the iPhone SE in March of 2024 with a Lightning port as an alternative to the USB C port, and the analyst also stressed that this version will not conflict with the laws of the European Union as it launches before the end of 2024, while other versions come suffix from the phone to the USB C port.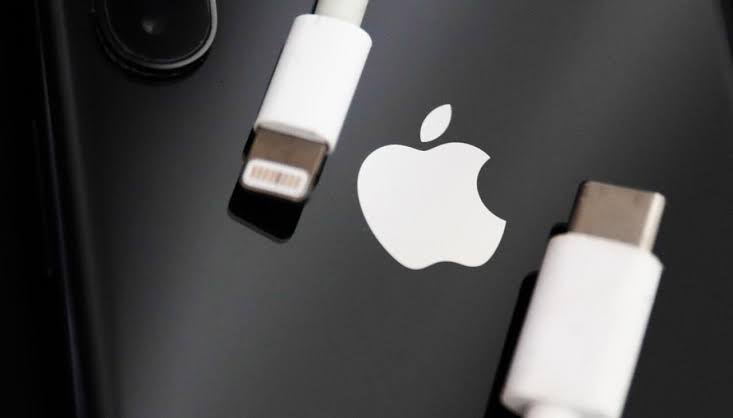 It is scheduled, according to the report of the analyst, "Mark Gurman" that Apple will support the three versions of the AirPods headphones, with the new versions of the Magic Keyboard, as well as the Magic Trackpad with a USB C port, while the analyst explains in his report that Apple may be heading to adopt a new technology. Shipping exceeds the laws of the European Union in the coming years.
Read also: Download Apple iPhone 14 Wallpaper full resolution QHD+