As usual, before the beginning of each month, Microsoft unveiled a short while ago the list of free Games with Gold games for August 2022, which provides subscribers with different adventures on the platforms of the previous and current generation.
Games with Gold August 2022 for Xbox One
Calico – Available August 1 – 31.
ScourgeBringer – Available from August 16 to September 15.
Xbox 360 Games
Saint's Row 2 – Available August 1-15.
Monaco: What's Yours is Mine – Available August 16-31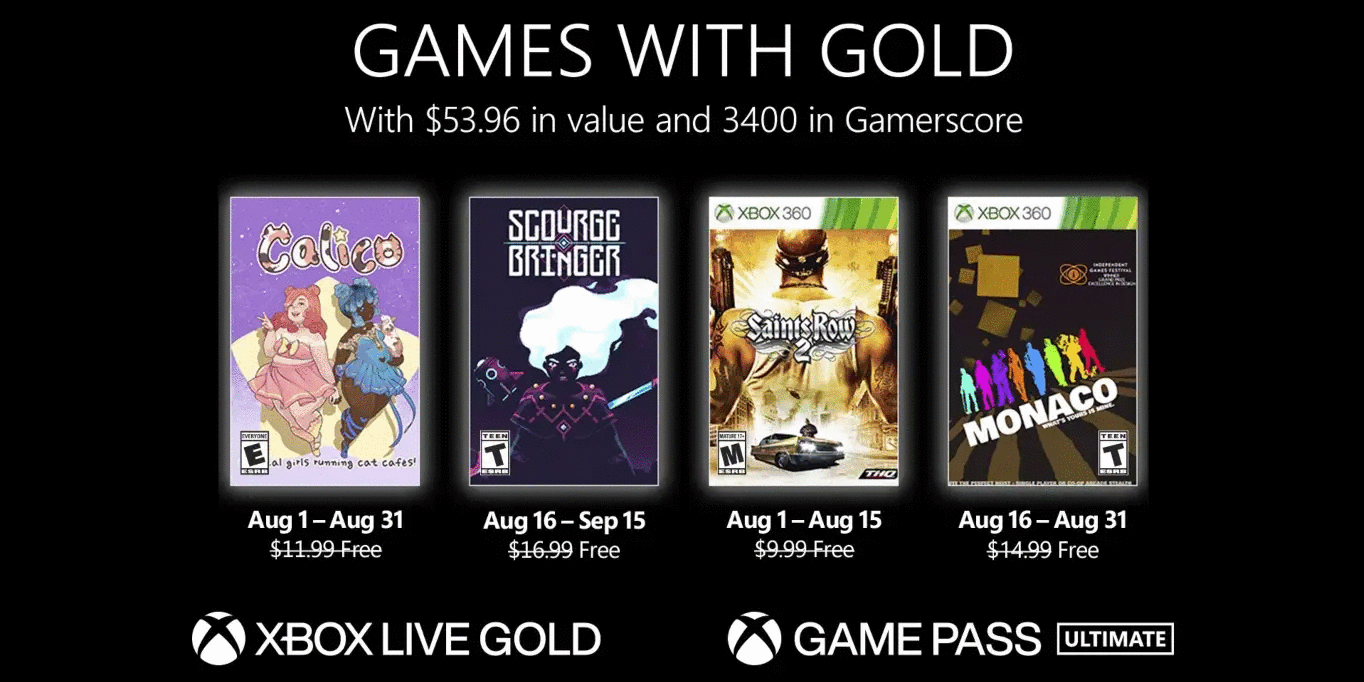 According to Microsoft, the games available for free to Xbox Live Gold subscribers in August are about $54 on Xbox Series, Xbox One, and Xbox 360, while players can still enjoy some of the July games currently available.
It is noteworthy that Microsoft decided to stop the inclusion of Xbox 360 games in the monthly releases of the Live Gold service in the coming period, and the official statement said:
Effective October 1, 2022, monthly games offered to Xbox Game Pass Ultimate and Xbox Live Gold members, via Games with Gold, will no longer include Xbox 360 games.

We've maxed out our ability to bring Xbox 360 games to the list, however, Games with Gold will continue to include Xbox One titles and exclusive savings every month.
Read also: Xbox Game Pass June 2022 list – including Assassin's Creed Origins