The annual Apple Developer Conference is coming. The iPhone maker on Tuesday sent out invitations to its annual developer-focused event, WWDC, where it often shows what's next for iOS, iPadOS, macOS, and other software platforms (here's what we know so far about iOS 15). This year's virtual event is traditionally held in early June, and this year it will be held from June 7-11.
Apple WWDC21 Details
The company usually uses this event to announce new versions of various operating systems (macOS, iPadOS, iOS, watchOS, and tvOS), details of new features and changes to the program. WWDC is used sometimes, though not always, to announce new hardware products as well, and it's often an event that Apple uses to explain major changes in direction, if they are imminent. For example, Apple revealed the details of the custom-made silicone transition at a conference last year.
Apple WWDC 2021 Wallpapers
Every year when Apple announces the schedule of WWDC events, they make it official with some new backgrounds. And also this year, Apple is sharing some Memoji wallpapers which look great. All WWDC21 wallpapers concepts are same about one meme but with different emojis and they look kinda cool. If you want to try new wallpapers WWDC 2021 wallpapers are a good collection. These wallpapers are available as watch faces if you want to try some unique watch faces. I am sure you want to have a look at the WWDC 2021 wallpapers before downloading them. Check out the preview section below.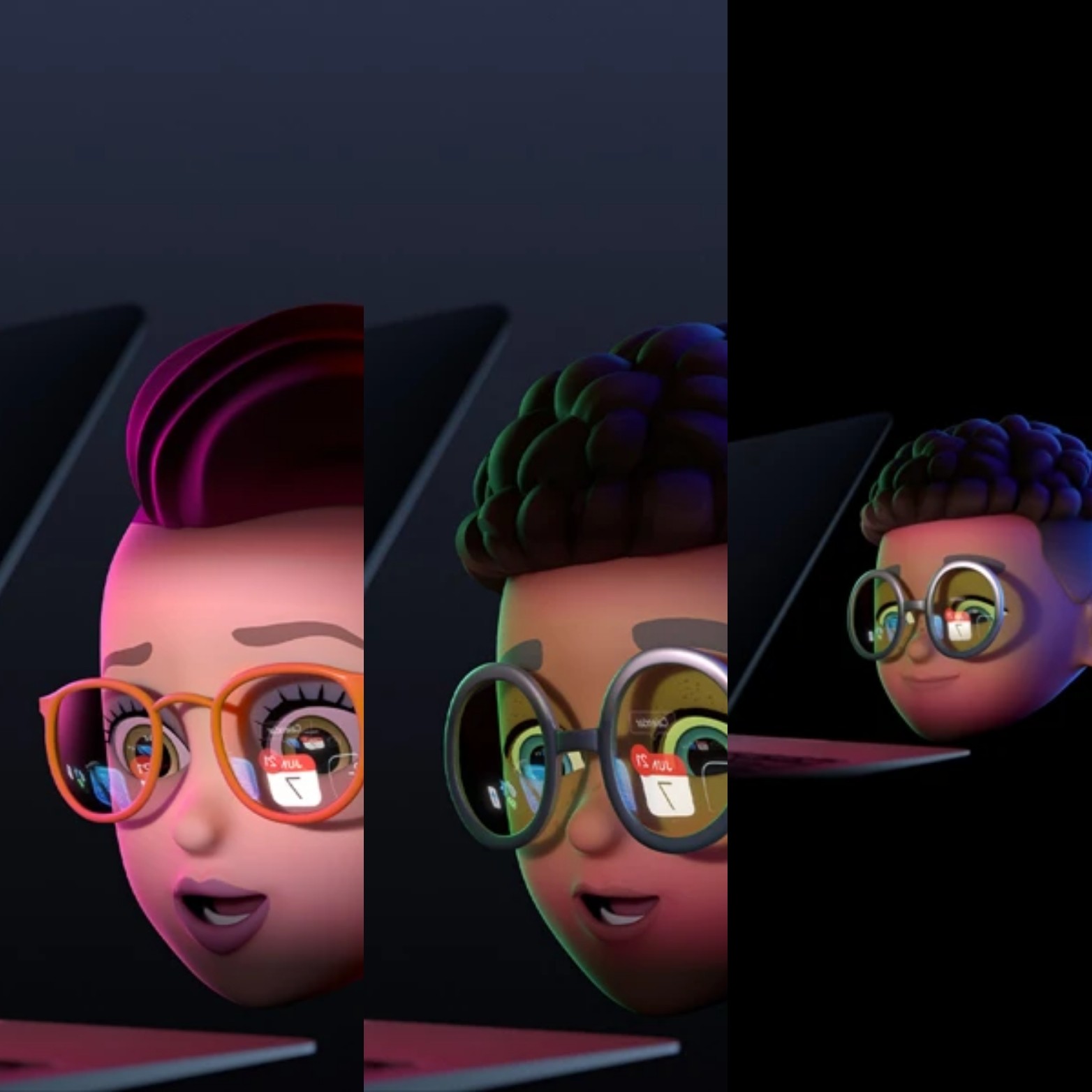 Apple Memojis are very popular and the same you will see in the WWDC 2021 wallpapers collection but with other details. There are a total of 7 WWDC21 wallpapers dedicated to iPhones and there are also 4 wallpapers dedicated to Apple Watch faces (thanks to 9to5mac). The wallpapers are available in a resolution of 856 x 1852. WWDC21 walls are available in high quality that you can use on Android phones. If you like the wallpaper collection, you can download it from Google Drive.
Read also: WWDC21 Apple Developers Conference June 7-11 online