According to the latest reports, Casio has added a new smartwatch to its G-SHOCK line, and this new watch comes in a larger size and has WearOS operating system supported by Google; It is the operating system found in most current smart watches.
The watch is called the GSW-H1000, and it is part of the G-SQUAD PRO range and promises to offer a set of functions aimed at helping users stay in shape with activity goals and a fitness tracking feature.
Moreover, it features shock resistance and water resistance to a depth of 200 meters, it also contains an optical sensor that measures the heart rate, compass, altitude / air pressure sensor, in addition to an accelerometer, gauge, built-in GPS, and more.
The new Casio smartwatch combines a monochrome screen with a color LCD screen, and this dual screen allows users to choose the appropriate setting while maintaining the right vision at all times.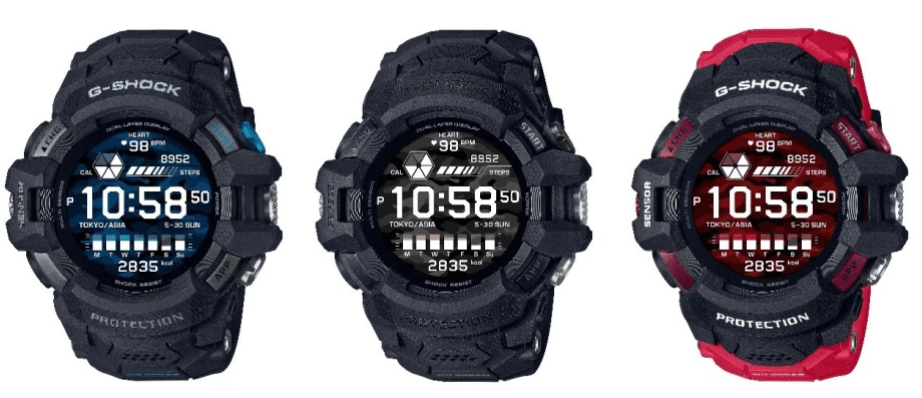 As for the case of the watch itself, it is made of titanium, which is supposed to provide great protection against corrosion, and the watch includes the Start button from aluminum as well, while the case and the strap are coated with a honeycomb coating.
No details on pricing and availability have been revealed yet, although we know they will be available in three variants: GSW-H1000-1, GSW-H1000-1A and GSW-H1000-1A4.
Read also: Review Kospet Rock Smartwatch for only $36.99