Until not too long, 3D printing looks like a fantasy. Now you can print some impressive plastic creations you dreamed of a few years ago. Using a 3D printer, you can create your prototype in a CAD program, and the printer lays down the printing material according to your desired design. The best thing about it is that it is all automatic. You need to set everything up and click the print button. Now you can work on something else while the magic happens. It makes the prototyping far easier. However, the Longer LK5 Pro is currently the flagship FDM 3D printer.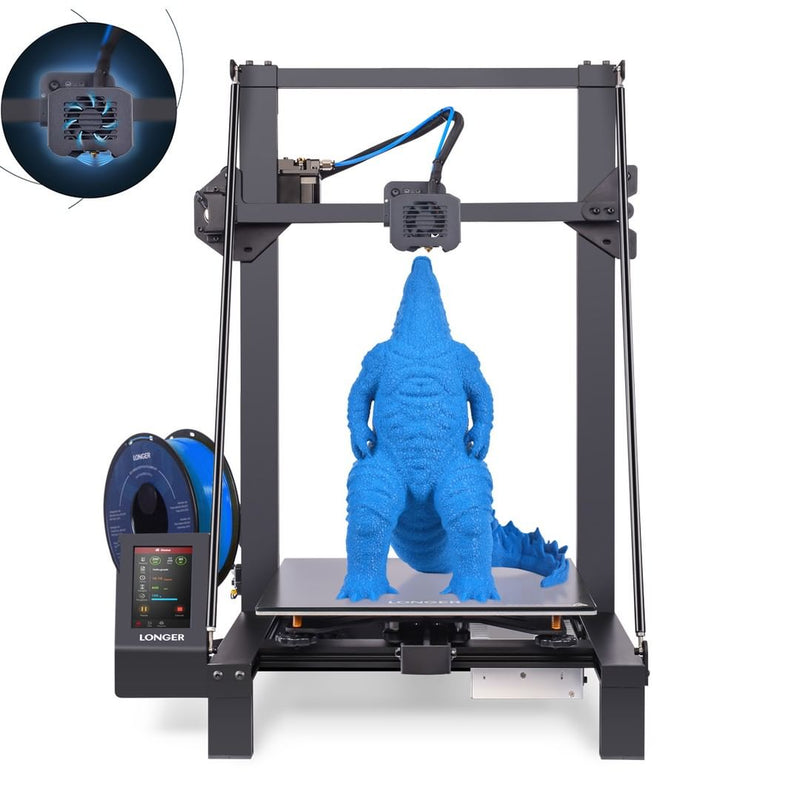 It is a fairly inexpensive device that promises to provide a similar experience to the 3D printers that cost a lot more. Surprisingly, the combination between bare-bones-like design and well-thought-out features works greatly for Longer LK5 Pro FDM 3D Printer. Indeed, after some basic advancement, you will get some good benchmark prints that easily compete with printers with a very high price tag. In this article, we share some of the great features along with the pros and cons of the Longer LK5 Pro FDM 3D Printer, which will help you to make your buying decision easier.
Buying Link
Buy LONGER LK5 PRO FDM 3D Printer for only $329.99 on LONGER Official Website
Longer LK5 Pro FDM 3D Printer Features:
The Longer LK5 Pro FDM 3D Printer manufacturer has presented its largest and most advanced 3D printer to date. It is particularly the most versatile and easy-to-use printer. Therefore it is especially suitable for beginners and school or study purposes. Moreover, this printer is a complete 3D printer in terms of features. Here are some of the greatest and very advanced features of the Longer LK5 Pro FDM 3D Printer.
90% Pre-Assembled & Large Print Size: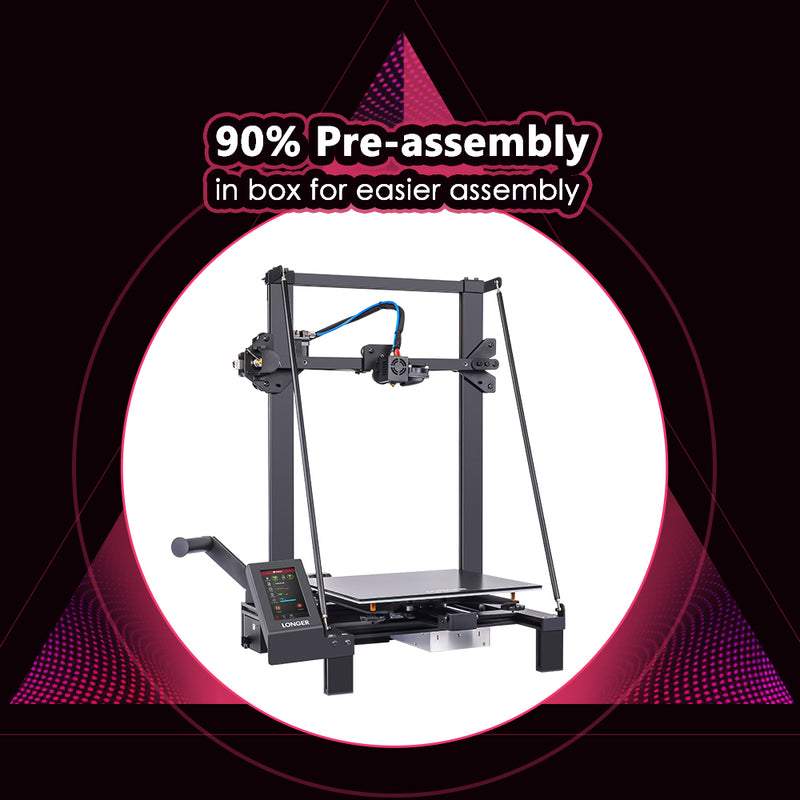 One of the greatest features of 90% Pre-assembled & Large Print Size is that we do not have to mount hardly anything, as it comes assembled and configured in 90%. This feature will allow you to use it immediately once you have bought and received it. It is something that makes it especially convenient for users. Additionally, this model of 3D printer is less noisy because its new engine has open source software. This will allows more customization options and is much safer for users.
4.3inch Display: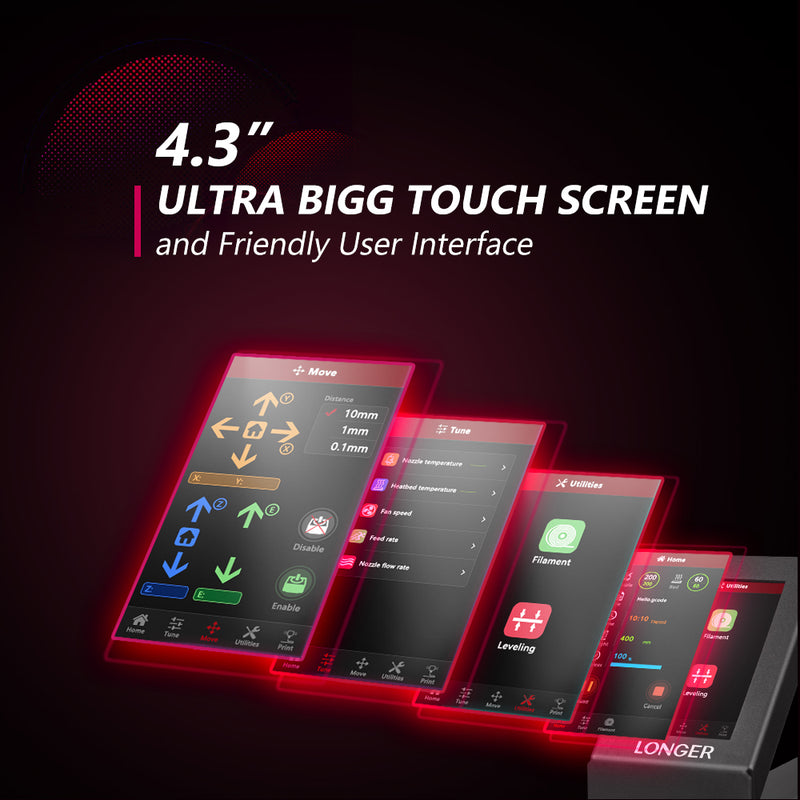 Longer LK5 Pro FDM 3D Printer comes with an integrated 4.3inch full-colour touch screen. So, you can now say goodbye to the era of manual knobs and dot-matrix Displays. Thanks to its optimized UI interface and easy operation, you can now view real-time printing information on the screen. Moreover, it has a larger touch screen size than any other printer of, 2.8 inches. On this screen, you will always have a preview of what you are going to print. In addition, the Longer LK5 Pro FDM 3D Printer interface is very simple to use. Thus, you will be able to carry out this printing process in a really simple way at all times.
Upgraded Dual Blower Kit:
Longer LK5 Pro FDM 3D Printer is equipped with a dual blower kit. The printer's newly upgraded cooling fans help cool down the filament quickly, just after the extrusion. So, your model is not prone to deformation or wire down, which will be better for printing.
Removable Carborundum Glass Platform: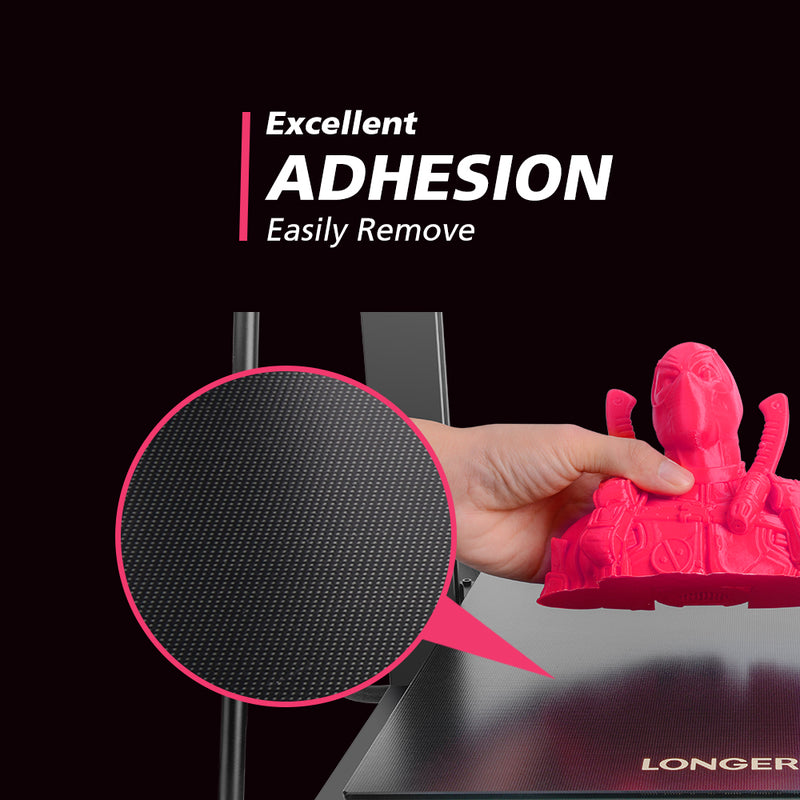 It is also one of the greatest features of the Longer LK5 Pro FDM 3D Printer. The Carborundum Glass Plate of the printer is easy to remove because it has a microporous structure. This type of structure will make your model easier to disassemble and flatter the hotbed. Of course, this will provide better printing affection.
Resume Printing Function of Longer LK5 Pro Printer:
Latest Longer LK5 Pro FDM Printer has a feature to resume printing. After power loss, it will allow you to resume your printing from the last recorded extruder position. Moreover, the filament detection sensor system automatically suspends the printing in case the filament runs out to save time and filament.
Teflon Tube for High Temperatures: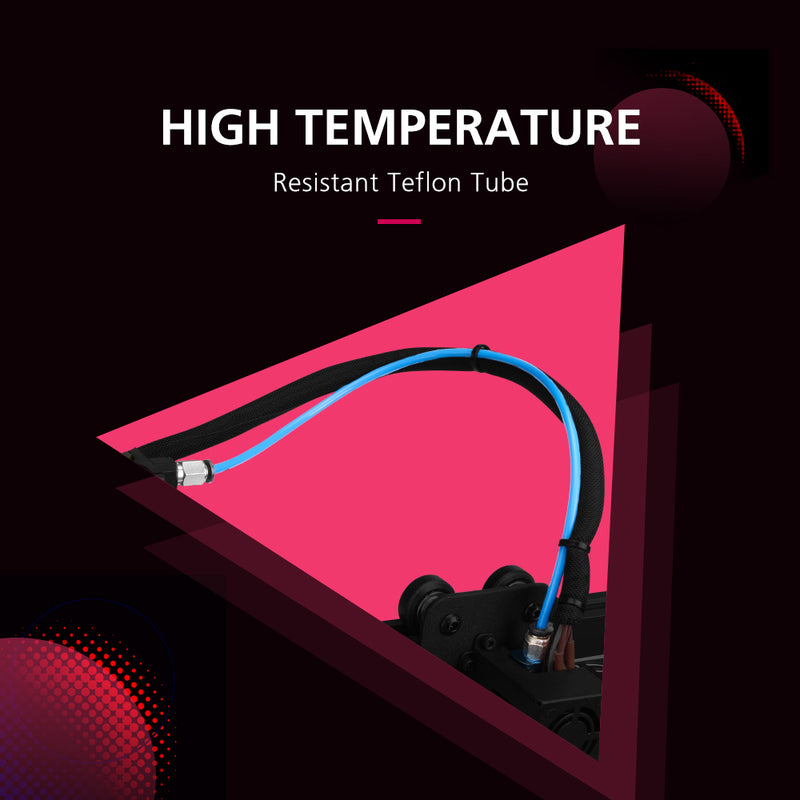 The Teflon Tube is one of the best features of the Longer LK5 Pro FDM 3D Printer. This tube will provide you with higher temperatures and better printing results. However, it will also lower the risk of the filament getting tangled or the nozzle clogging. The high-temperature resistance up to 280˚C is not easy to soften and much easier to feed filaments during printing. It will help you to improve your printing quality.
Pros of Longer LK5 Pro FDM 3D Printer: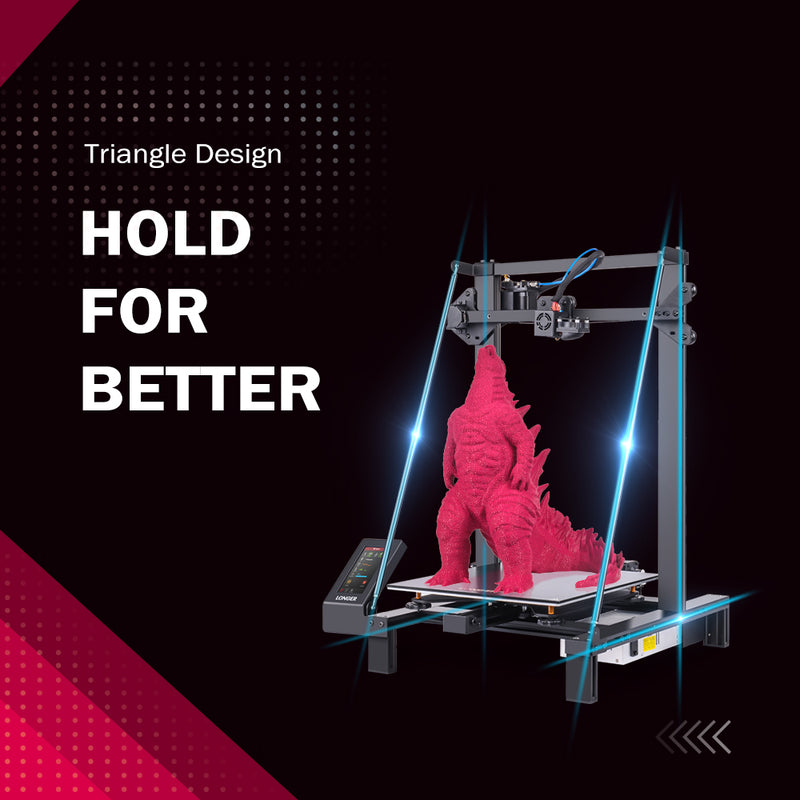 There is no doubt that the ideal features of the Longer LK5 Pro FDM 3D Printer make it the most preferred choice for most people. Apart from its great feature, this printer has many benefits. Below, we share some of the greatest advantages of using a LONGER LK5 Pro FDM 3D Printer. This 3D printer comes with an intuitive menu and a modern touchscreen. It has a large print volume. The longer LK5 Pro 3D Printer is very quiet. The good print quality makes it unique. The structured glass bed (good adhesion and easy release) is another great addition to this 3D printer.
Buying Link

Buy LONGER LK5 PRO FDM 3D Printer for only $329.99 on LONGER Official Website
Read also: New Ortur Laser Master 3 Engraving machine Review with (100$ Coupon OFF)