A power bank is a portable charger that enables you to keep the batteries in your electronic devices charged even while you are not at home. They can charge smartphones, tablets, and various other electronic devices. They are available in various sizes, ranging from compact devices that can fit your pocket to bigger power banks with higher storage capacities. The AOHI 20000mAh Portable Power Bank features a USB-C PD connector capable of delivering 65W and a USB-A port of 18W to your connected device.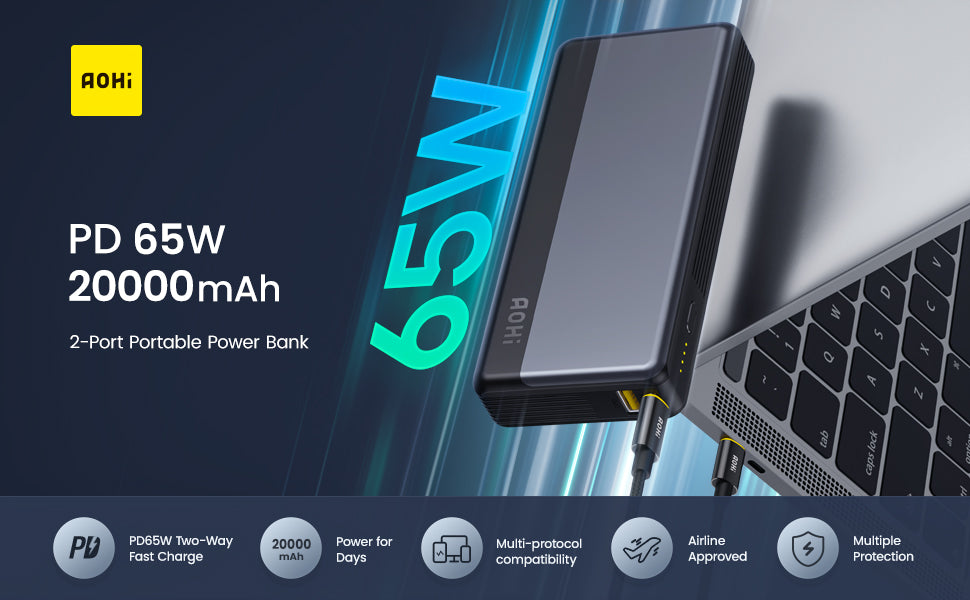 You can charge your phone, as well as your laptop or tablet, at a faster rate and at the same time thanks to these connections, which allow you to charge all three devices simultaneously. In this day and age, portable power banks are fast gaining popularity as an item that cannot be done without, and one can spot them in nearly every part of one's regular day. The ability to charge electronic devices quickly and without hassle, without worrying about getting tangled up in cords, is the primary factor for the surge in overall demand for power banks. Recently, there has been a notable surge in demand for portable power banks. There has been an increase in the sales of portable battery packs as a direct result.
Buying Link

Buy AOHI 20000mAh Power Bank for only $54.99 on AOHI Official Website
AOHI 20000mAh Power Bank Features:
In addition to an 18W USB-A port, the AOHI 20000mAh portable power bank is outfitted with a USB-C connector that can deliver up to 65W of power. Because of how this setup is set up, you can simultaneously charge your phone and your laptop or tablet at the maximum possible rate. A powerful 65W PD output enables PD fast charging for a MacBook Pro 13-inch, which can go from 0% to 50% in only 37 minutes; for an iPhone 12, which can go from 0% to 50% in approximately 16 minutes; and for an iPhone 12 Pro Max, which can go from 0% to 50% in approximately 22 minutes. Note that these estimates assume the fastest feasible charging speed for the device. All of these periods are contingent upon the electronic gadget's full charge.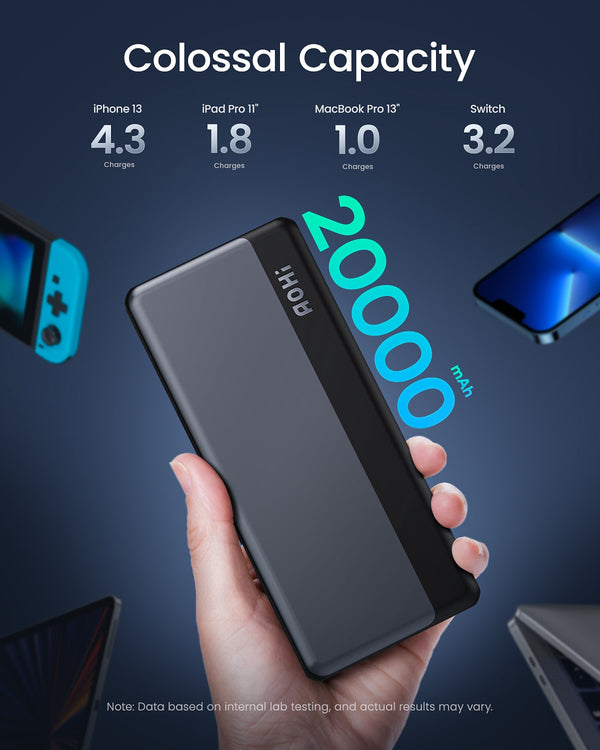 A high-capacity portable charger with 20000 mAh can deliver Almost one full charge for a MacBook Pro 13″, 3.2 charges for a Switch, and 4.3 charges for an iPhone 13. While travelling for work or pleasure, you won't have to worry about being chained to a wall socket since this allows you to keep the power on to your electronic gadgets for several days at a time. (It is essential to consider that the total nominal capacity of the battery cells contained within the device is 20,000 mAh.)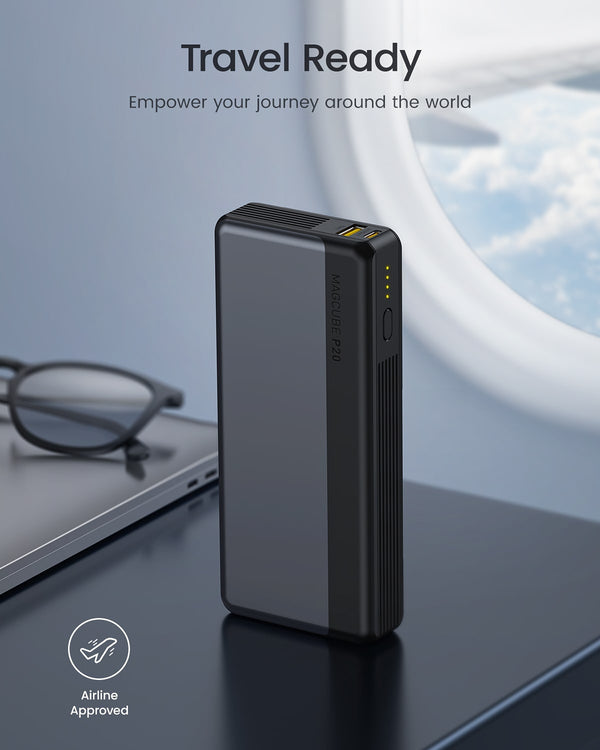 The advanced safety system that AOHI designed provides cutting-edge protection that shields the PD USB-C power bank from various potential dangers, including overcharging, overvoltage, temperature, and short circuits. This protection is made possible by using cutting-edge technology, and because of this, not only your safety. But also the safety of the electronic gadgets you use will be secured. Because it has a 65W PD input, the portable power bank may get a full charge from a 65W PD charger in around two hours if it is connected to the charger during that time. Of course, the portable power bank is also connected to the charger (65W PD charger not included).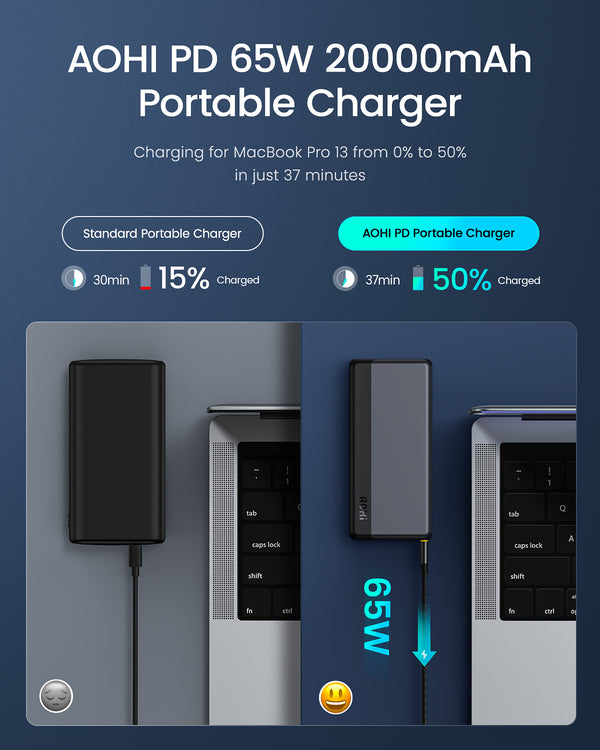 The battery pack that allows for rapid charging of mobile devices such as laptops and mobile phones is extremely compact and lightweight, measuring 6.02 by 2.64 by 0.98 inches and weighing 0.82 pounds, respectively. Because of its small size, you can store it in your backpack or baggage and bring it everywhere to make your experience more exciting. Because it has a rating of 72Wh, you are permitted to bring the power bank on the aero plane with you if you travel overseas for business or pleasure. Whether going away for the weekend, travelling, hiking, or camping, having a helpful companion may make these activities more enjoyable.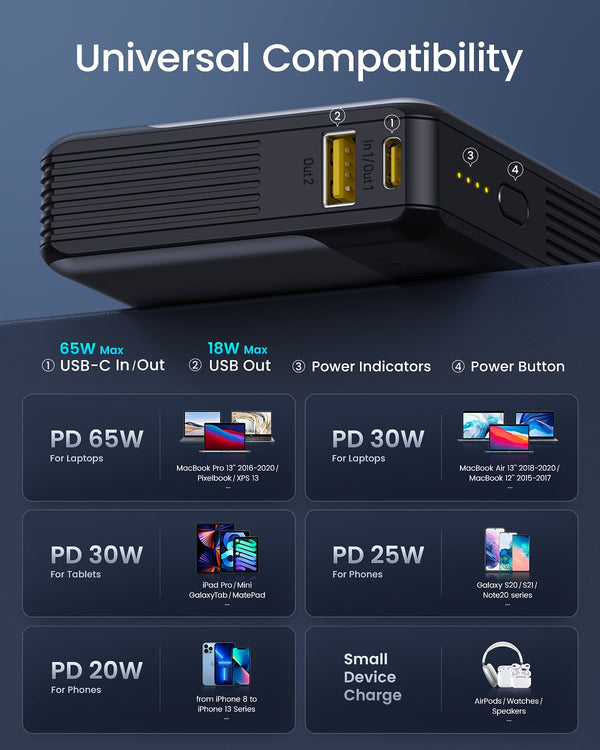 The portable charger power bank is compatible with a wide variety of electronic devices, including the Apple MacBook Pro and Air, the Apple iPad Pro and Air, the Apple Pad Mini, Apple iPhone 13, 13, 13, 13, 13, 13, 12, 12, 12, 12, 12, 12, Samsung Galaxy S21, S21+, S20, S20, S10, S10+, Note10, Note10+, Switch, wireless ear buds, Bluetooth speakers, smart watches, and many more. When you purchase this product, you will be given the following items: one (1) AOHI Magcube PD 65W 20000mAh Power Bank, one (1) Includes one (1) User's Guide and one (1) 3 foot 100W USB C cable with an E-Marker chip.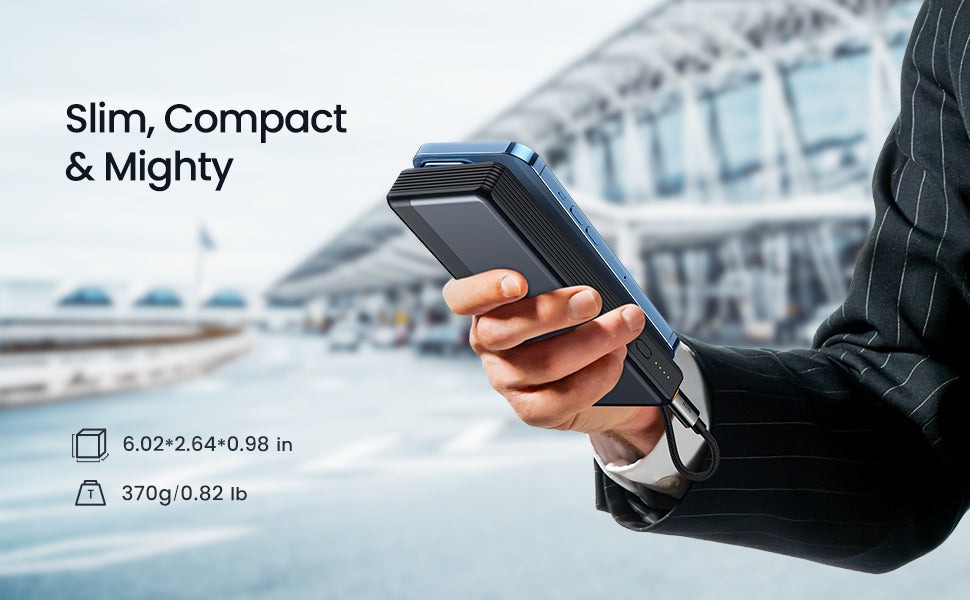 Buying Link

Buy AOHI 20000mAh Power Bank for only $54.99 on AOHI Official Website
Pros:
USB-C Input and Output Supporting PD 65W
Massive Storage Capacity of 20,000 mAh
Superior Safety & Rapid Recharge
Wide Compatibility
4 Power Indicators with LEDs
100W USB C to USB C Cable Included
Read also: AOHI Magcube 120W Desktop Charger with 4 Dual-Port for only $89.99