As scheduled, Sony this month unveiled its latest flagship phone, the Sony Xperia 5 Mark 4 – Xperia 5 IV, with improvements to the battery and Sony Xperia 5 IV Wallpaper, so let us get to know it.
Sony Xperia 5 IV Details
The Sony Xperia 5 IV comes with a 6.1-inch OLED screen, FHD + resolution, 2520 x 1080 pixels display quality, 120 Hz refresh rate, Gorilla Glass Victus protection layer on the front and back, and a side fingerprint sensor.
The phone works with the first generation Snapdragon 8 processor, paired with 8 GB RAM, 128 GB storage capacity, and supports the installation of external storage up to 1 TB.
The Sony Xperia 5 Mark 4 will run Android 12 and contain stereo speakers, with support for IP68 water and dust resistance, and supports advanced audio technologies such as Dorby Atmos, Hi-Res Audio, DSEE Ultimate and 360 Reality Audio.
And speaking of the imaging system in the phone, it comes with a triple-lens rear camera that came vertically aligned in the A to the left of the phone from the back, and all lenses are 12 megapixels.
The main lens came with a focal length of 24 mm, while the wide-angle lens supports OIS optical stabilization, and there is the third lens, which is a telephoto that supports optical zoom up to 2.5x and also supports OIS optical stabilization. The phone also includes a 12-megapixel front camera at the top edge of the screen.
The company says that the adoption of 12MP lenses was intended to allow each of them to shoot in 4K resolution at 120fps.
The three lenses on the back support shooting at 120fps, and also support autofocus and real-time tracking of moving objects.
The phone battery has a capacity of 5000 mAh. The phone supports fast charging with a capacity of 30 watts, and it also supports Qi wireless charging. The company says that the battery will maintain its condition for up to 3 years, and the device will be charged without a charger.
The phone comes in three different colors, green, black and white, and it will be available in only one version, 8 GB RAM + 128 GB storage, and its price will be 1,049 euros in Europe and $ 999 in US.
Sony Xperia 5 IV Wallpaper
This year's Sony Xperia phones came with subtle and clear gradient wallpapers and the Xperia 5 IV is no different. Xperia 5 IV has five new colorful wallpapers. The collection contains wallpapers in green, purple, off-white, blue and black. The purple background looks similar in design to the iPhone 14 Wallpaper. If you are looking for an alternative, you can try Xperia 5 IV wallpapers, all wallpapers are available to us at 1080 x 2520 pixels. Check out the Sony Xperia 5 IV wallpaper preview.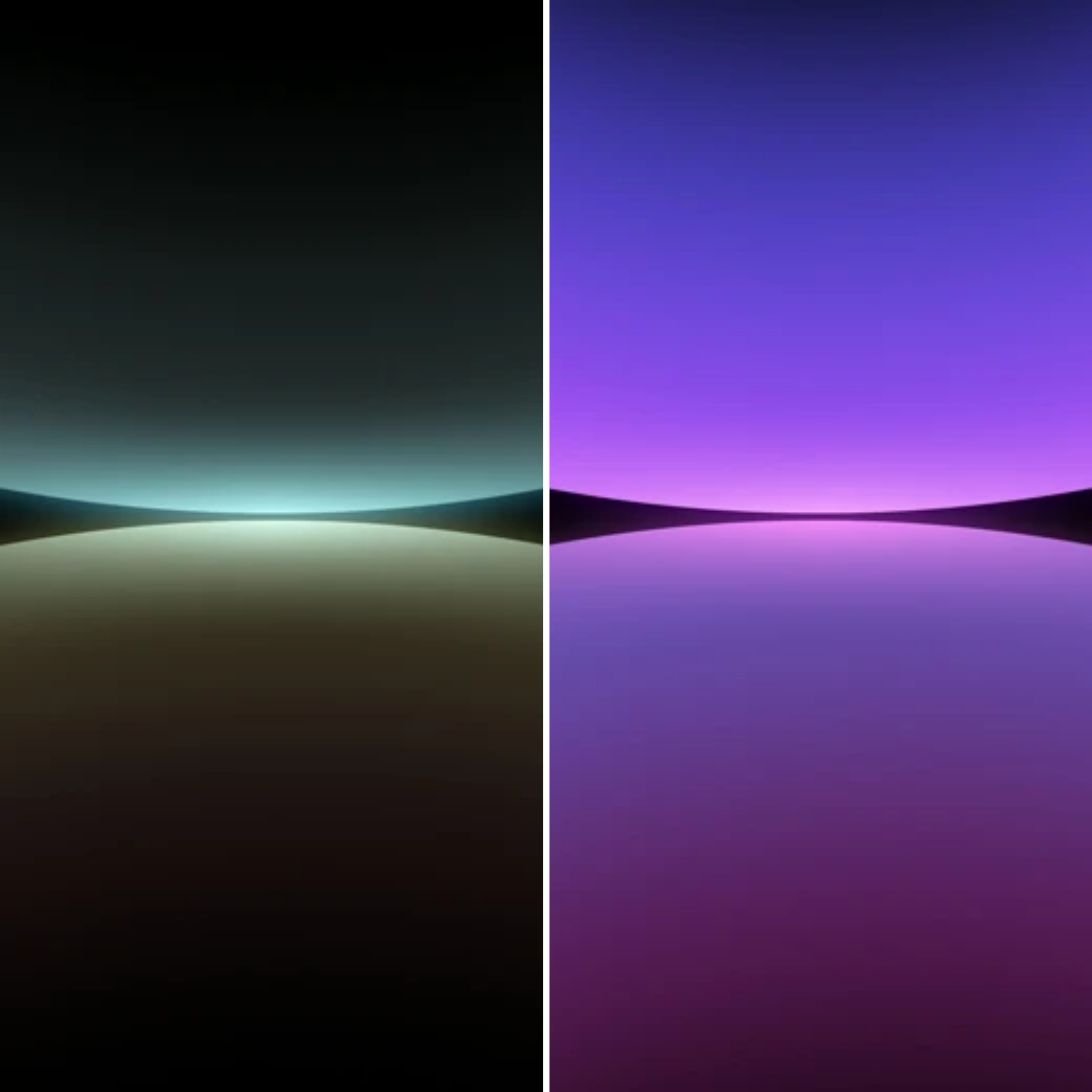 Download Sony Xperia 5 IV Wallpaper full resolution
If you like those wallpapers, please share it with other communities and forums. Don't forget to join our telegram group for more wallpapers, Themes, Ringtones Update.
Read also: Download Sony Xperia 1 IV Wallpapers full resolution FHD+