Sony has long since abandoned the idea of ​​competing with top smartphone makers in the market. Instead of trying to attract regular buyers, the company decided to cater to a small segment of its audience.
Today, the Japanese smartphone maker revealed the next version of its flagship phone, called the Sony Xperia 1 Mark 4 (Sony Xperia 1 IV) dedicated to photography, video, film, music and gaming enthusiasts.
The phone brings some notable improvements including a brighter screen, telephoto cameras, better selfie cameras, new photography features and a bigger battery.
Sony Xperia 1 IV Specs
The Sony Xperia 1 IV comes with the same design we saw on previous Xperia 1 models, with a large 6.5-inch 4K OLED screen, 120Hz refresh rate and 21:9 aspect ratio. Although the size and resolution are unchanged, the The new screen is now up to 50% brighter than last year.
As for the cameras, it has a good old 12MP resolution sensor for all three cameras. The main camera has an f/1.7 aperture with 24mm equivalent focal length, optical image stabilization and 1.8μm pixels. The 12MP ultra-wide camera is f/2.2 It's the same as last year.
With the Sony Xperia 1 IV, the focus is on the zoom sensor, where Sony uses a variable periscope zoom lens that can seamlessly switch between different focal lengths between 85mm and 125mm. Which means you can now shoot at 90mm, 100mm, or any focal length. Another between the 85mm to 125mm range without reducing the resolution.This feature was not possible on the Xperia 1 III, which can only switch between two focal lengths: 70mm and 105mm.
Three lenses provide 120 fps speed, real-time eye AF, 20 fps continuous shooting with HDR, 60 fps continuous AF and AE calculations.
Other camera features include 4K video recording at 120 fps, Videography Pro with live streaming support and enhanced HDR video recording. The front camera has been upgraded from 8MP to 12MP.
The Xperia 1 IV is powered by a Qualcomm Snapdragon 8 Gen 1 processor, paired with 12GB of RAM and 256GB/512GB of storage. The phone includes a large 5,000mAh battery, and supports wired, wireless, and reverse wireless fast charging.
Sony is one of the few smartphone manufacturers that places great importance on the audio experience. The Xperia 1 IV comes with a 3.5mm audio jack, dual full-range stereo speakers, Dolby Atmos support, 360 Reality Audio, and support for Hi-Res Audio The speakers on the device are now louder thanks to the addition of an additional booster unit, which improves low bass.
It runs Android 12 out of the box. Other notable features include a side-mounted fingerprint sensor, IP68 water and dust protection, Wi-Fi 6, Near Field Communication (NFC), a microSD card slot, and two SIM cards.
According to the company, the Sony Xperia 1 IV is priced at $1,600 and will go on sale on September 1, 2022. It comes in black, purple and turquoise color options.
Sony Xperia 1 IV Wallpapers
Sony is known for its simple yet elegant design. The same can be said when it comes to wallpapers. The new Sony Xperia 1 IV comes with amazing wallpapers that are somewhat similar to those of other Xperia phones. Sony Xperia 1 IV wallpapers are well designed and give a minimalist look to your home screen. Thus, if you are a fan of the small screen, you will definitely like it. If you want to see Sony Xperia 1 IV wallpapers before downloading them, check out the preview section.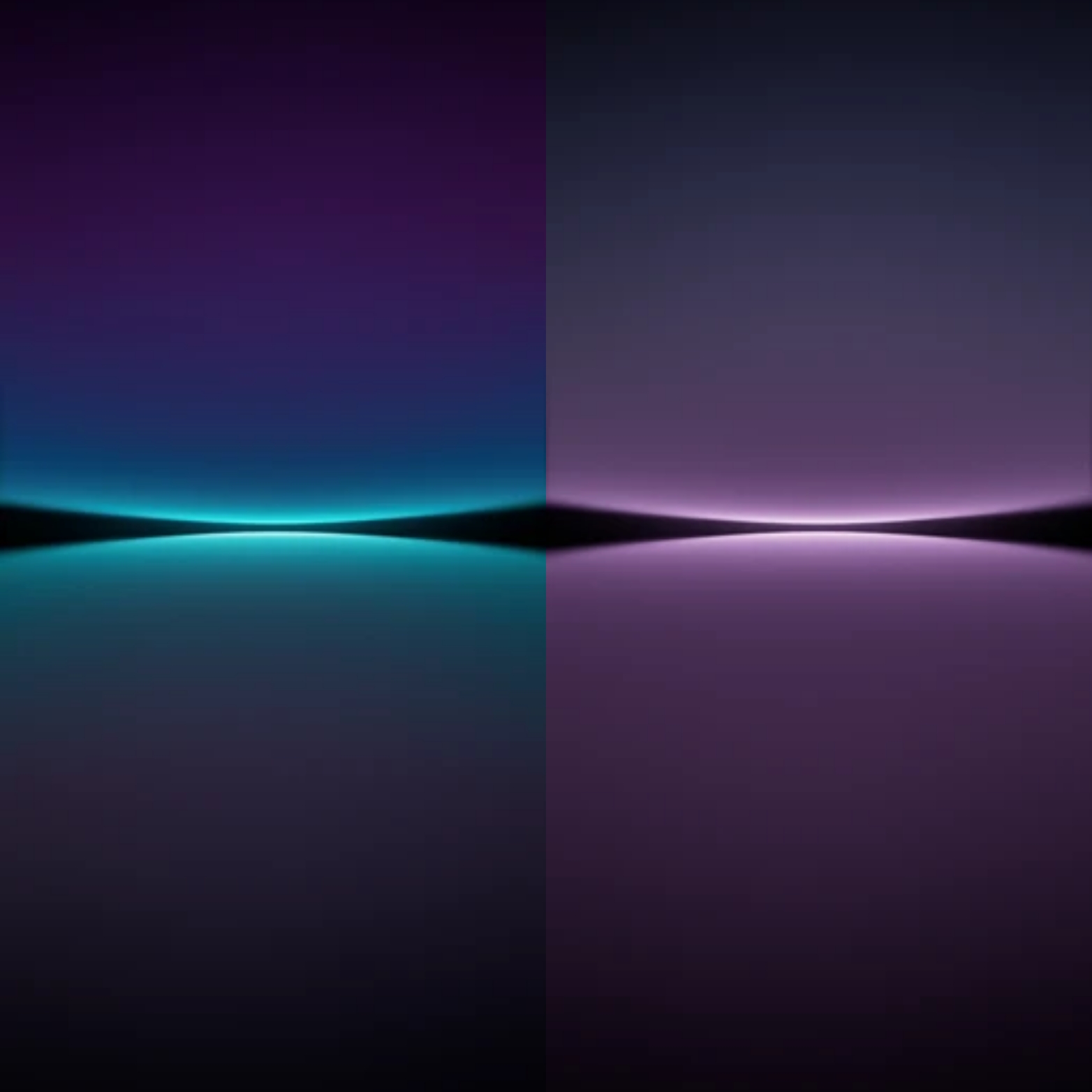 Download Sony Xperia 1 IV Wallpapers full resolution here
If you like those wallpapers, please share it with other communities and forums. Don't forget to join our telegram group for more wallpapers, Themes, Ringtones Update.
Read also: Download Sony Xperia 5 III Wallpapers full resolution (FHD+)