OPPO started working on the Android 12-based ColorOS 12 interface a long time ago, and first released a beta version of Android 12 for Find X3 Pro shortly after Google released the first beta version of the system in 2021, however, no The version comes with the Oppo ColorOS 12 interface.
Although the company did not share a release schedule for the latest Android at the time, a recent leak revealed that the ColorOS 12 interface will be revealed on September 13. And now, the leaks revealed many new wallpapers that will be available for this new interface.
ColorOS 12 Details
Although there are not many details about the ColorOS 12 interface at the moment, Oppo previously announced that the new interface will bring more customization options available on Android 12. The company also confirmed that the ColorOS 12 interface will give users more privacy controls and offer better transparency When it comes to data security.
ColorOS 12 Wallpapers
In a recent post on Chinese blogging platform Weibo, OPPO shared nine new wallpapers for its ColorOS interface.The wallpaper collection of ColorOS 12 features a bunch of mind-blowing images.And you'll be glad to know that, all these wallpapers are now available for downloading in its full 1080 X 2400 pixels resolution. Here's the low-resolution shots of the ColorOS 12 wallpapers.
Besides sharing new wallpapers, the Weibo post confirms that Oppo will release the ColorOS 12 interface in "mid to late September", as this date corresponds to previous leaks, so we expect the company to reveal the latest interface for Android in the coming weeks.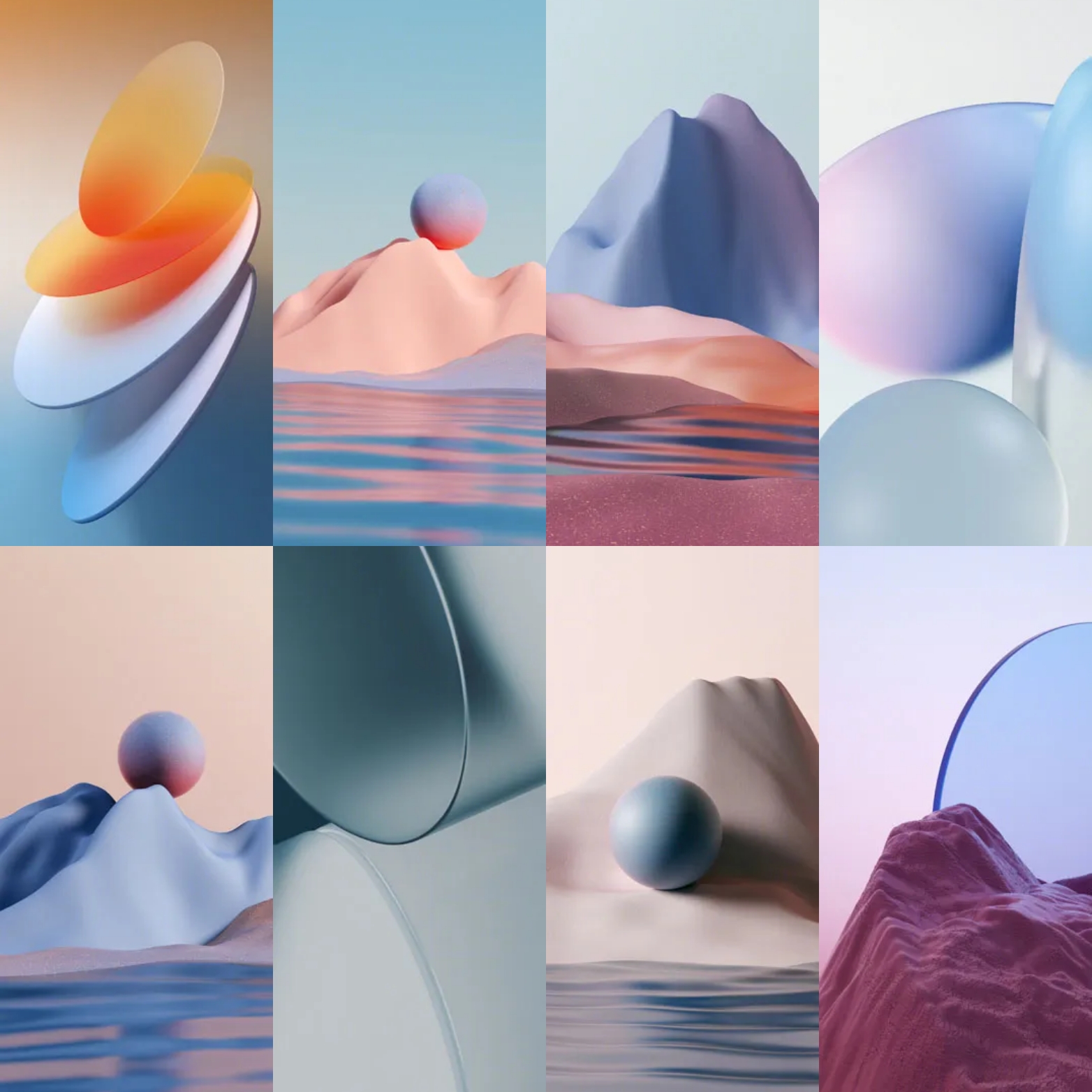 If you like those wallpapers, please share it with other communities and forums. Don't forget to join our telegram group for more wallpapers, Themes, Ringtones Update.
Read also: Download Oppo Reno 6 Pro Wallpapers full HD Resolution