The vivo V21 series was launched in the middle class today with a 44-megapixel selfie sensor, as the new series includes the vivo V21 and V21 5G phones, as well as the V21e.
Vivo V21 Specs
Vivo V21 and V21 5G phones feature a 44-megapixel selfie camera, and the camera supports OIS, EIS phones also support a smooth video experience, and support for 4K video recording, and the front camera comes in a drop bump in the screen, and the top frame of the screen includes two flash LED, with night mode for portrait photography, the camera also supports auto focus.
The vivo V21e phone also launches with a 44-megapixel selfie camera, with auto focus support, but the OIS installation system is absent from this version. The front camera also does not include the dual LED flash in the upper frame of the screen, and the phone supports night Portrait photography, and Super Night mode for shooting Selfie.
The three versions of the vivo V21 series also come with the same specifications for the rear camera settings, where the main camera comes with a resolution of 64 mega-pixels with OIS, and the rear and front camera can work together to divide the screen in the blog, also the camera settings include an 8-megapixel sensor with wide viewing angles, with a sensor macro with a resolution of 2 mega pixel.
Vivo V21 Wallpapers
Apart from the hardware and specs, Vivo also bundles its new V-series phone with some amazing aesthetic wallpapers. Although the collection of built-in wallpapers is not as large as the Vivo X60 series and other phones, the device still comes with some great looking gradient wallpapers. Both Vivo V21 5G and Vivo V21e 5G phones are bundled with two new stock wallpapers, which are now available to us. You can download these wallpapers at a resolution of 1080 x 2400 pixels. Obviously, the device also has the default Funtouch OS 11 wallpapers. We are attaching here the low-resolution preview images of Vivo V21 wallpapers.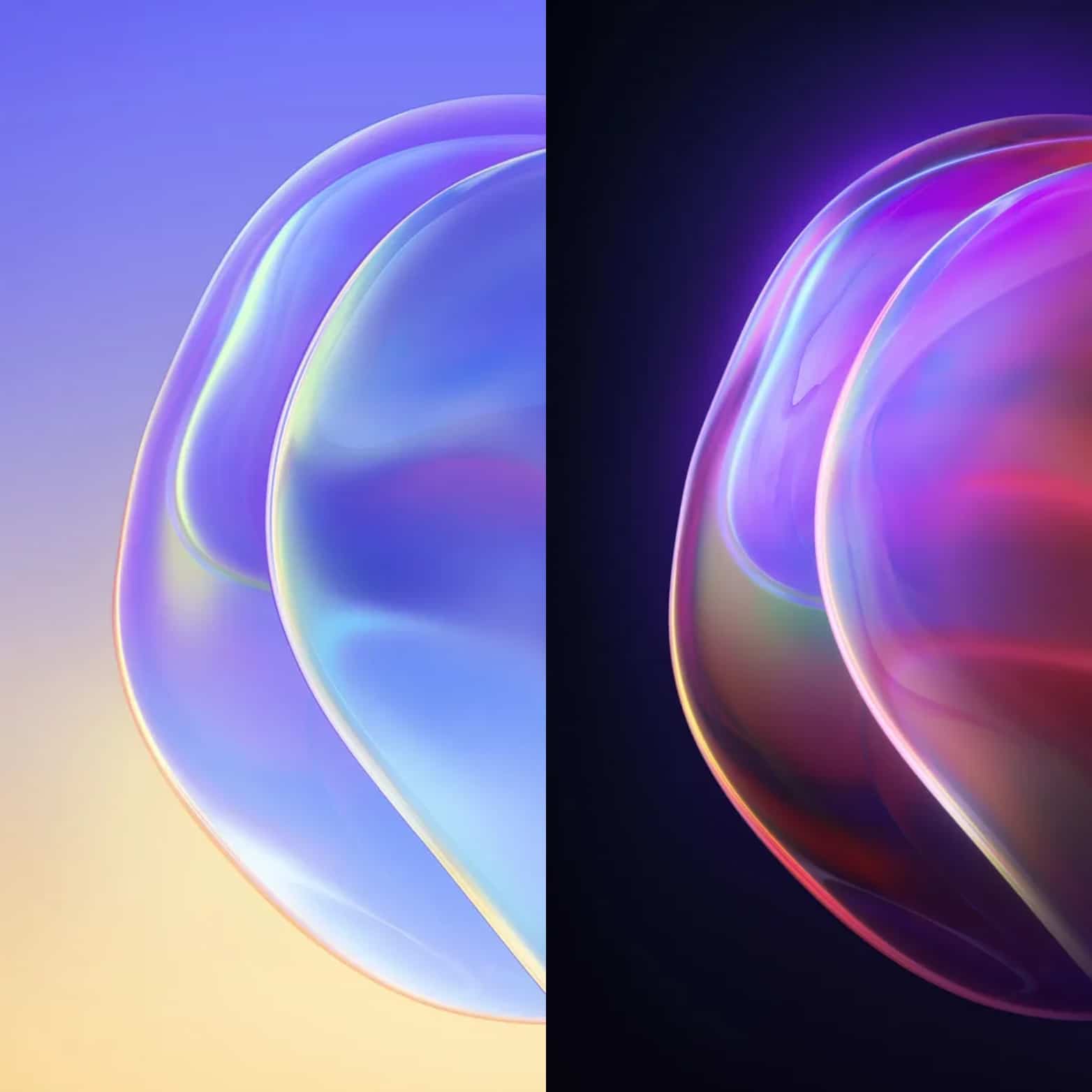 If you like the above pictures, you can use the link below to download these wallpapers for your smartphone. Here we attach Google Photos, Google Drive and a direct link to our app through which you can easily download all wallpapers in full resolution.
Read also: Download Vivo S9 & S9e Wallpapers Full HD Resolution