The world is currently waiting for the new Asus ROG Phone 6D Ultimate, set to arrive on September 19, and by all reports it will be joined by the regular Asus ROG Phone 6D, which we expect will be different in memory options with the Ultimate.
Asus ROG Phone 6D Ultimate Details
massive overclocking on the Cortex-X2 inside the Dimensity 9000+ chipset in the new ROG Phone 6D phones (that's supposed to happen thanks to an advanced thermal solution).
The two phones come with a 6.78-inch OLED screen with a depth of 10-bit color and a refresh rate of 165 Hz, with HDR10 + technology.
The design has not changed much from the Asus Rog Phone 6 series, as the Ultimate version comes with a second PMOLED screen on the back, while the regular 6D version has RGB colors and lighting on the back only.
The Rog Phone 6D and 6D Ultimate phones work with the MediaTek Dimension 9000 Plus processor, and one of the most important differences between the two versions is the storage memory size of 512 GB in the Ultimate version, with 16 GB RAM, while the regular 6D version comes with 256 GB memory and 16 GB RAM.
Using a processor from MediaTek is a revolutionary change in the Asus Rog Phone, as all previous generations, the latest of the Asus Rog Phone 6 series, used only Qualcomm processors.
The camera department also did not change from the previous generation, as the background came with three primary lenses of 50 megapixels, a 13 megapixel lens, a 5 megapixel macro camera, and a 12 megapixel front camera.
The battery is also unchanged with a capacity of 6000 mAh and the phone supports 65W fast charging.
ROG Phone 6D Ultimate comes with AeroActive, which provides a direct path to the phone's internal cooling components using a motorized hinge.
Asus ROG Phone 6D Wallpaper
Asus gaming phones are filled with a huge list of gaming-focused wallpapers and the new ROG Phone 6D series is no different. Asus is putting together the ROG Phone 6D Ultimate with 23 new built-in static wallpapers and you'll be glad to know that all wallpapers are now available to us in full resolution.
The collection contains some really cool gaming wallpapers that you will love to use on your smartphone. ROG Phone 6D and 6D Ultimate wallpapers are available for us with a resolution of 2448 x 2448 pixels, yes, you don't have to worry about the quality of the wallpapers. Let's check low-resolution preview images of the new Asus ROG Phone 6D wallpaper.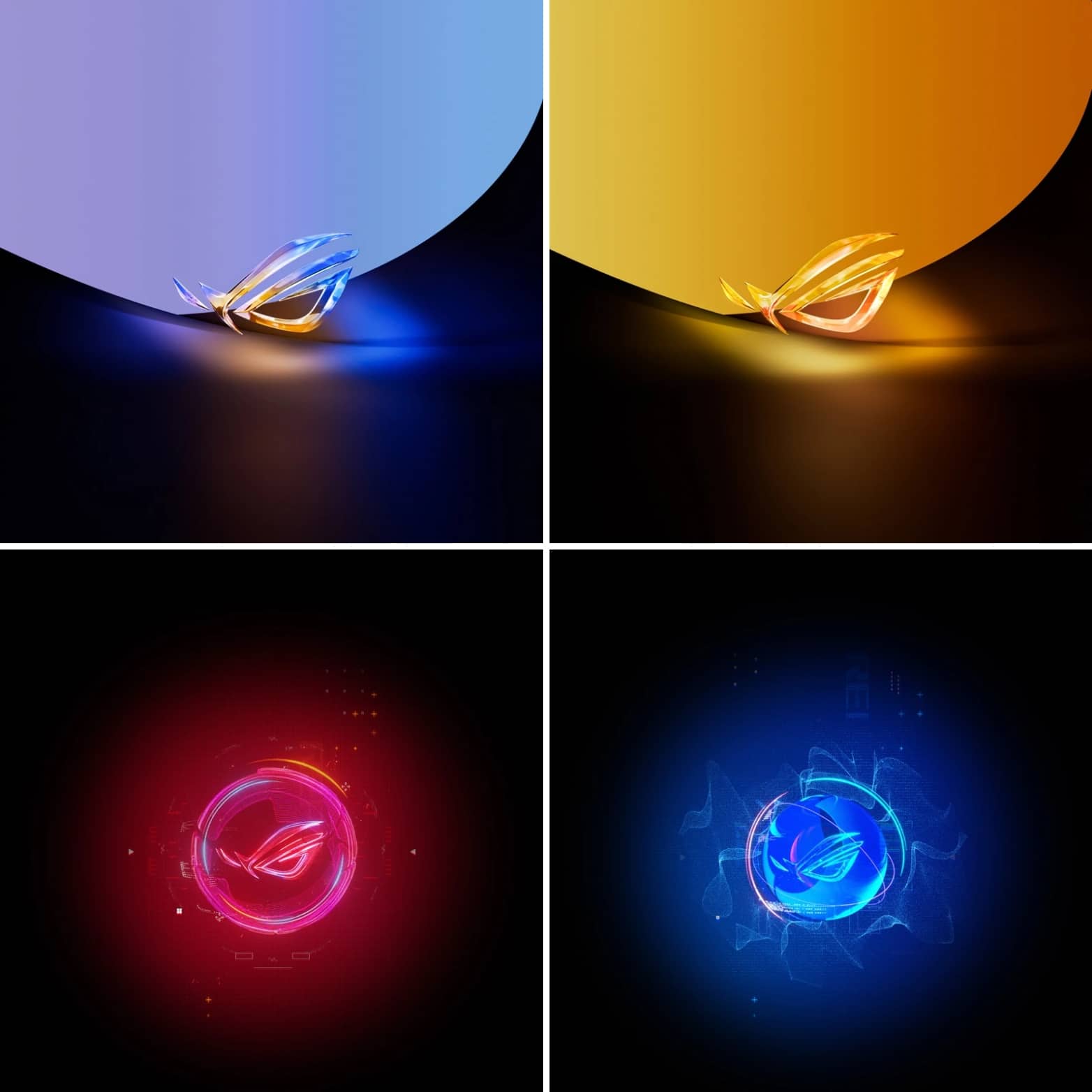 Download Asus ROG Phone 6D Wallpaper full resolution
If you like those wallpapers, please share it with other communities and forums. Don't forget to join our telegram group for more wallpapers, Themes, Ringtones Update.
Read also: Download Asus ROG Phone 6 Pro Wallpapers full resolution