New generation devices were released a few months ago, and as usual in the last fifteen years, Sony and Microsoft have entered into a long-running war to control the games market, and at a time when the Japanese company boasted about the depletion of all units on the market and achieving record numbers, "Phil Spencer" sees The head of Microsoft's games department says Xbox is competing in a "marathon" and not a "speed race" and therefore do not expect that intense competition to end anytime soon.
Just as we reviewed ten weeks ago the tricks you need to know if you are a PS5 owner, today in the Top 10 series we talk about ten advantages that Xbox Series X | S platforms have that you may not have heard of before or may not know that these devices can do them.
Tune your TV for HDR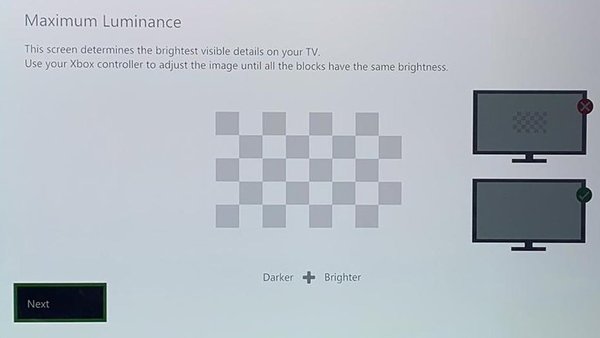 So that you don't find yourself lost in adjusting TV settings for each game to enjoy HDR to the fullest, Microsoft has a very impressive HDR Calibration application, although it is not integrated into the platform.
Press Y from the main menu and search for "HDR". You will find an ultra-smooth calibration tool that guides you through a series of simple image-based tests, then shows you how good the image you have created, compared to the previously used settings.
Even if you are not completely able to set up the main menu of the TV yourself, the platform will set everything right in minutes by just launching the app.
Turn off auto-play for shows and sounds from store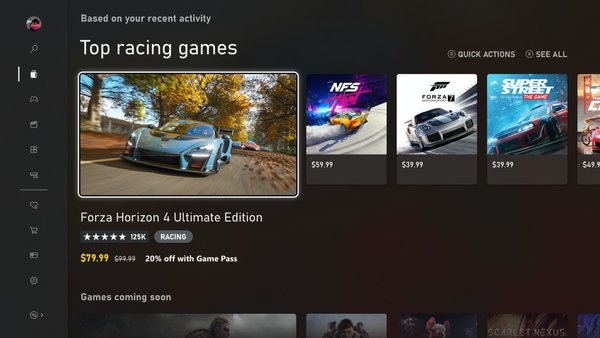 Despite the new features offered by the user interface such as running game promotions in the background while displaying the title price in the store, the automatic playback of video and audio can be a nuisance especially if she prefers to listen to Spotify instead.
To switch between automatic video playback or video playback with automatic audio muting, just press the main three-line menu button while inside any menu for any address in the store to browse more smoothly and quietly.
Some older games use Auto-HDR better than others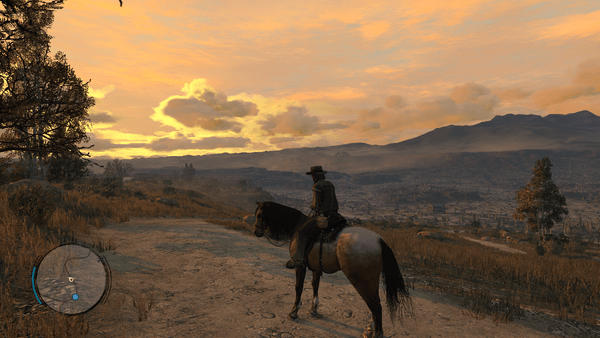 The Auto-HDR feature works perfectly with most titles, even those that do not support this technology in the first place, whether you are dealing with a classic game released 10 years ago or a recently released title, you will find the colors are better and the lighting is clearer, although this feature works in a specific group of titles Better than others like Splinter Cell games, Batman Arkham series, Mass Effect trilogy and Red Dead Redemption.
Send videos and photos directly to your phone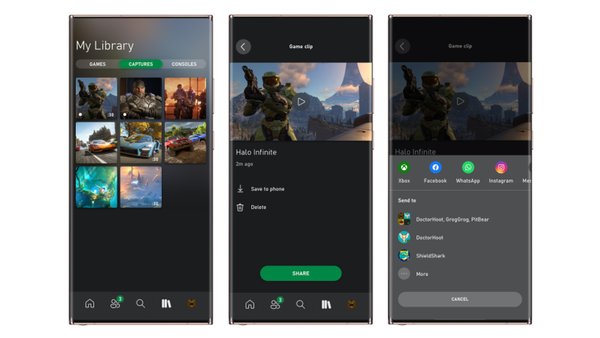 You can take pictures and record video clips of the games that you try completely freely, and Microsoft provides an additional option that allows you to transfer that data to your phone in a simple and seamless way.
Just link the logins – between the OS and the app, and as soon as you take a picture or record a video, you will receive a notification on your phone when the data transfer is finished.
Go to "My Library" and "Capture" to view the available video or photos, which you can download to your phone or share online.
Experience gaming without the need for an internet connection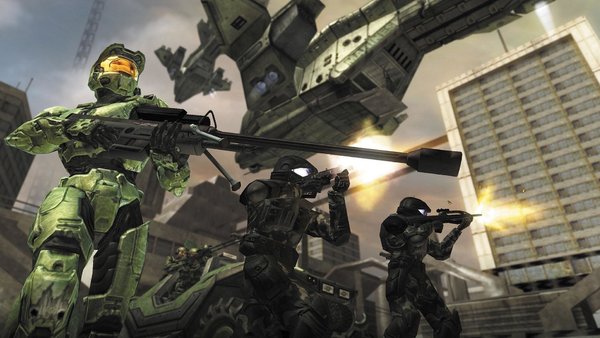 You can play all games on Xbox without the need for an Internet connection, to do so, go to Profile & System, Settings, General, Personalization and set your device to Home Xbox.
Keep in mind that you can only do this five times a year, but setting the platform as the primary device means that all installed content is available regardless of internet connection.
Customize the controller for all games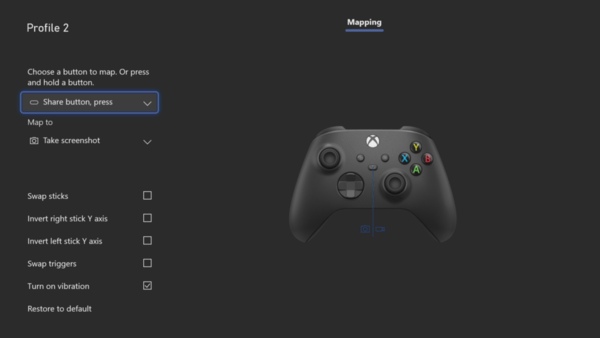 Microsoft has always excelled in that feature with Xbox 360 and Xbox One, as the company offers the opportunity to customize all controller buttons and apply them to all games.
To do this, go to Ease of Access, then the Controller, and then Reset the buttons (Button Remapping), and it is distinguished that this menu allows access to greater features, for example if you are reversing the camera in all games, you will not have to activate the Invert option. Y in each game separately, or turn off the vibration system in the controller, add to that the ability to customize the share button and decide what it does.
Use of Xbox One controller without problems

Just like in the Smash Bros tournaments when professional gamers decide to rely on the classic Gamecube controller, the new generation Xbox is compatible with the previous generation in almost everything, including the ability to support Xbox One controller.
This means you can connect all your old Xbox One controllers and play smoothly on the Xbox Series S / X consoles and you won't miss any feature except for the share button for videos and photos.
Enlarge texts for easier reading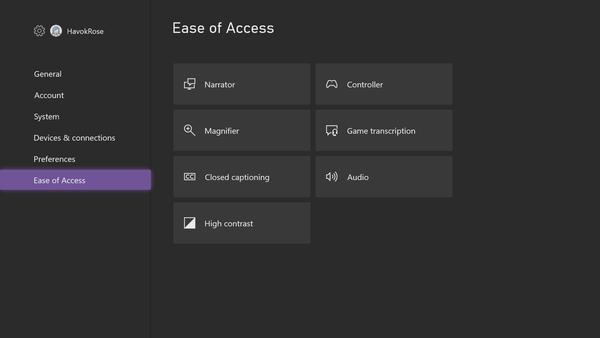 Every now and then we get a game with incredibly small text, just like in the original Dead Rising Messages in 2006, and fortunately Xbox Series S / Xs offer the option to enlarge the texts to make it easier and simpler to read.
To do this, go to Settings, then Accessibility, and activate the Magnifier option. From here, you just have to press the Xbox Guide button when you want to take a closer look at something, press the Back button to go back and use the back buttons (Triggers) to zoom in And zoom out the image.
Check optimized games directly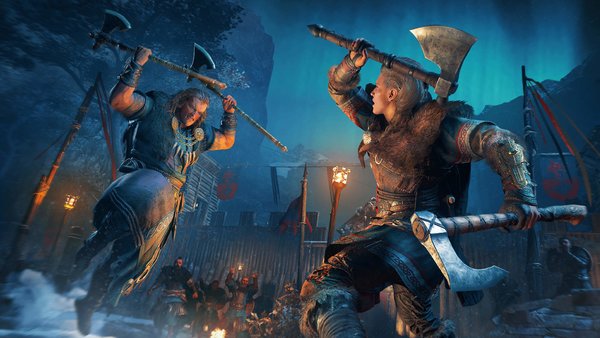 With the transition from the previous generation to the new generation, most publishing companies and development studios have worked to update their previously released games to take advantage of the advantages of the new platforms, and since it is difficult to examine each game separately to see if it has been upgraded to the Xbox Series S / X, you can check The optimized games are straightforward and simple.
All you have to do is head over to My Games & Apps then through the Games menu scroll down and toggle the option All Console Types to Optimized for Xbox Series X | S games.
Through this list, you can learn about the games that have been updated to suit the new Microsoft devices, which means better frame rate, higher resolution, and distinctive HDR support.
Stream games to your phone and complete what you started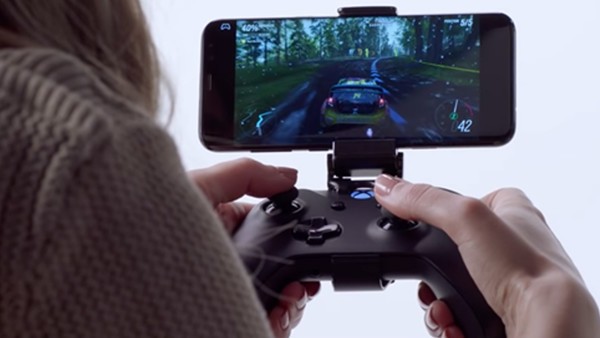 In case you didn't know, the save files for your game library on Xbox Game Pass are synced through the cloud, which means if you got the Xbox Game Pass app on your phone, you can continue playing after your Xbox is put to sleep.
This means that the difficult stage that you failed to overcome yesterday and makes you arouse anger that you can touch upon while outside the house without having to wait long hours until the time to come home and then play on the main device, they are excellent options from Microsoft that puts them in the hands of users to do what they like without Restrictions.
These are the most prominent advantages that Microsoft provides with the Xbox Series S / X devices to make the gaming experience better, more accurate and easier than ever before without restrictions, and now it is your turn, dear reader, to tell us about the best and most important feature from your point of view, which is a huge leap compared to the previous generation.
Read also: Price up for Xbox Live Gold subscription – Learn about new costs