Main Features of Mecool KM6 TV Box:
Google certified voice version, easy to achieve your needs through the voice command function
Various Google Apps can be downloaded, such as Youtube, Google Play Store, Google Music, Google Movies, Google Play, etc.
The latest Android 10.0 ATV
Enjoy the latest version of Android TV 10.0 perfect for home entertainment, home theater, business use and more.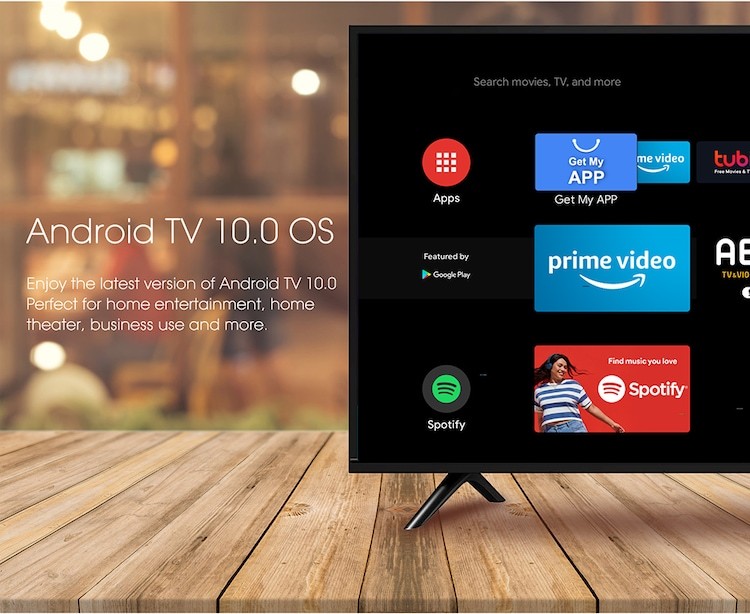 High-performance CPU Amlogic S905X4
The Arm Cortex-A55 processor is a marker-leading CPU that delivers the best combination of power efficiency and performance in its class.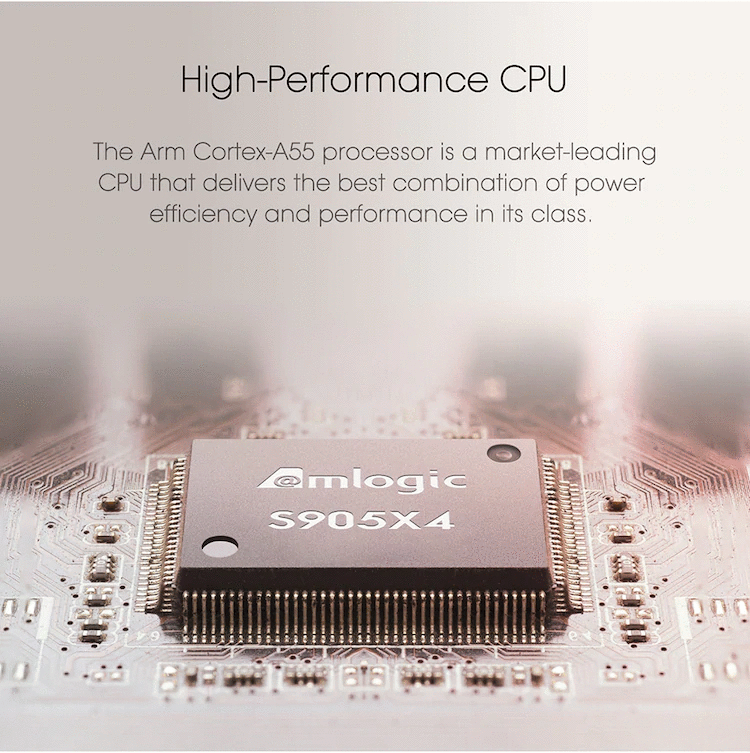 High definition 4K HDR
Features the latest 4K HDR technology and high-speed 4K processing for up to 60fps playback.
High speed gigabit ethernet
Easily enjoy high bandwidth demanding HD gaming and smooth HD video.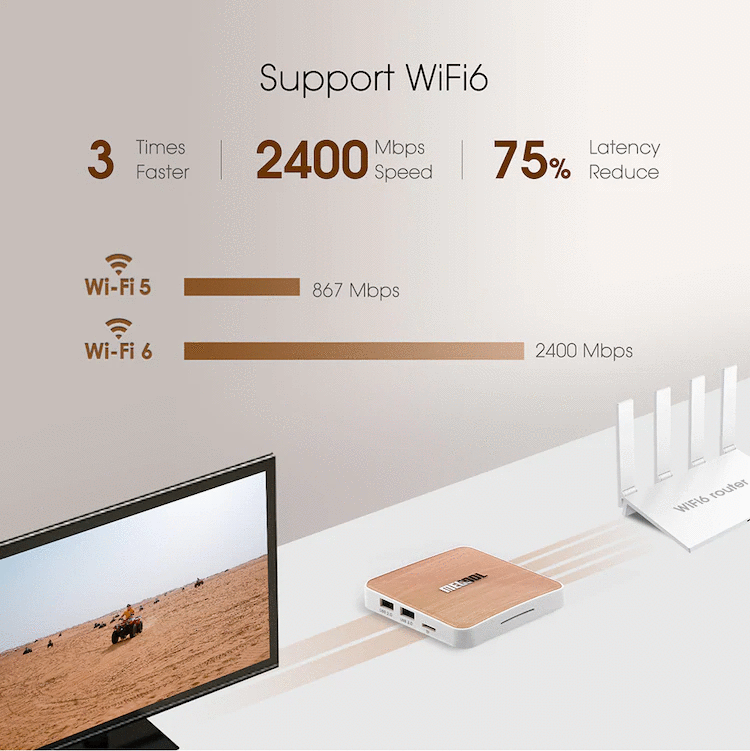 Specification:
Brand: MECOOL
Model: KM6 Deluxe Edition
System: Android10.0
CPU: Amlogic S905X4
Core: Quad Core
RAM: 4G RAM
RAM Type: DDR4
ROM: 64G ROM
Read also: Get Xiaomi Mi Router 4A for only $27.99