Xiaomi Mijia Bedside Lamp 2 Features:
Work with Apple Homekit, Siri, and APP Remote Control
You can use iPhone, iPad, Apple Watch, Home app, and Siri on your Mac to easily control with click, volume, and even automatic settings.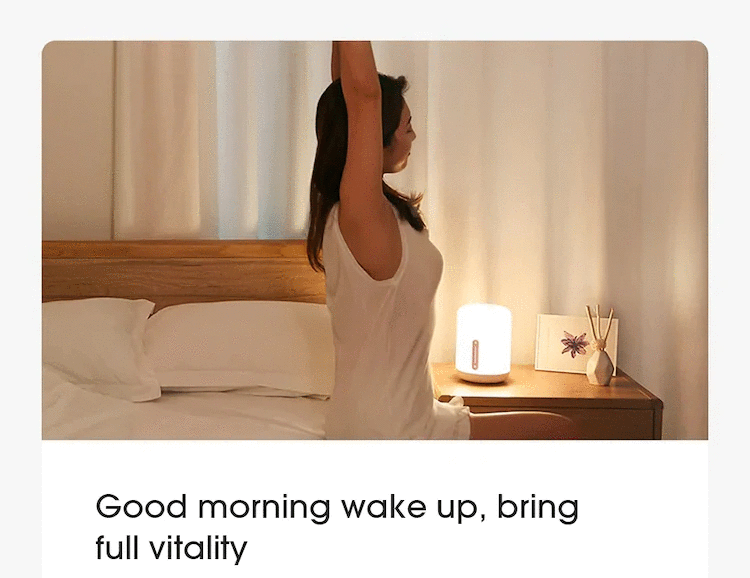 Large illuminated area
The bedside lamp is made of hard upside down mold and hot runner design; Make the whole lamp evenly lit. Create a practical and romantic atmosphere.
Colorful light
Equipped with the first world brand lamps beads and double layer lampshade with twice mixed light, which emits even colored light and blooms like pigment.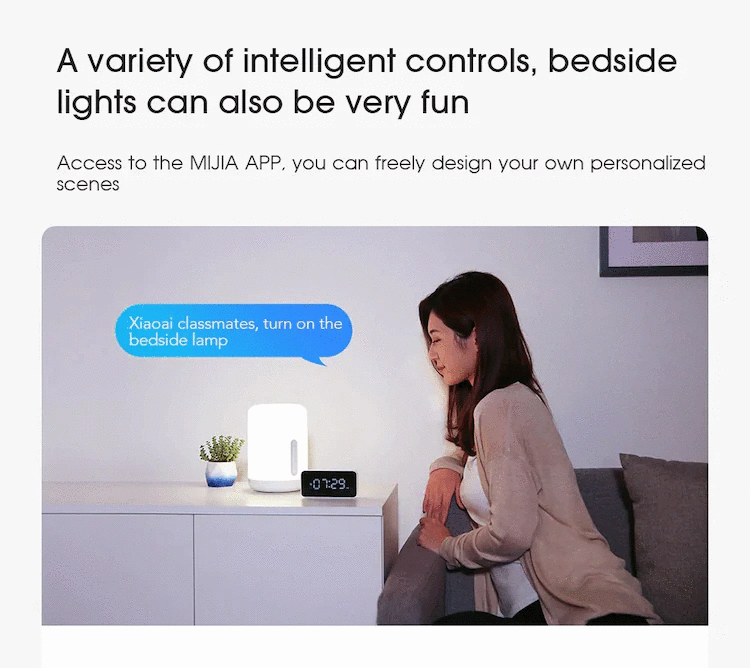 With night light
Maximum brightness is increased to 400 lumens for normal bedroom lighting. The minimum brightness is under 2 lumens, which can act as an extra light while you sleep.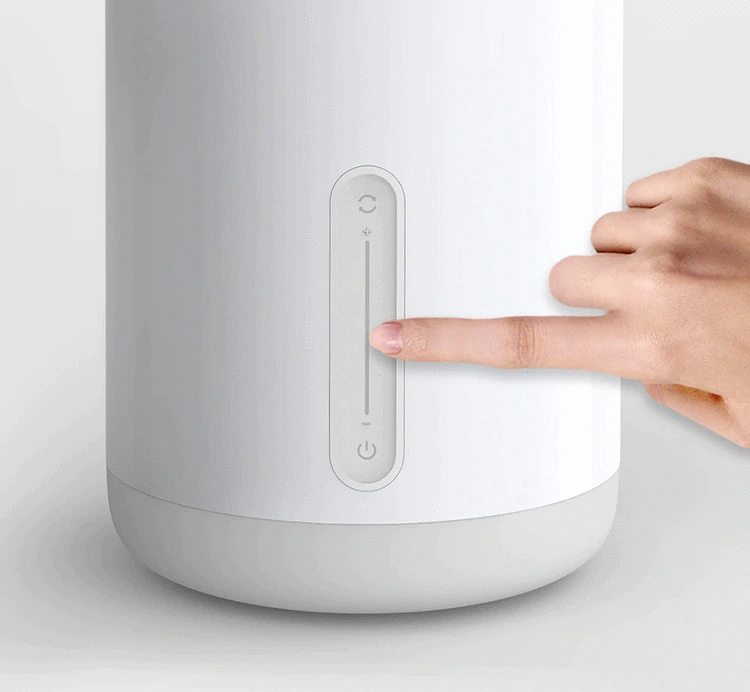 Specification:
Model: MJCTD02YL
Color adjustment: WRGB
Luminous flux: 400lm
Color rendering index: Ra80
Rated input: 100-240V~50/60Hz 0.5A
Wireless connection: Wi-Fi IEEE 802.11 bg/n 2.4GHz, Bluetooth 4.2 BLE
Bedside lamp input: 12V, 1A
Power factor: 0.45
Rated power: 9W (12 × 0.6W / LED module + 6 × 0.3W / LED module (RGB))
Working temperature: -10 ° C ~ 40 ° C
Working humidity: 0% – 85% RH
Service life: approximately 25,000 hours*
Support platform: Android 4.4 or iOS 9.0 and above
Read also: Deal Xiaomi Mi Enchen Hair Clipper For only $16.20