The latest reports revealed that Google is currently preparing to launch the Pixel 5a phone, which will join the mid-range phones next month, and the Pixel 6 and Pixel 6 Pro are expected to be announced in October. Today, through live shots of the Google 6 Pro, we got a closer look at the attractive design of the upcoming phone.
Google Pixel 6 Pro Details
The Google Pixel 6 will come with a very attractive 6.4-inch AMOLED display, and both Pixel 6 series devices will be powered by Google's custom processors. The phone will have 50MP and 12MP wide lenses on the back. As for the selfie camera, it is 8 megapixels.
The phone will be powered by a 4,614 mAh battery. It will get 8 GB of RAM and 128 GB of internal storage. Moreover, it will be running Android 12 operating system.
On the other hand, the Google Pixel 6 Pro will have a 6.71-inch OLED plastic screen. It will have a 50-megapixel wide lens, another 48-megapixel camera, and a 12-megapixel wide lens at the back, and the front camera is 12 megapixels.
Pixel 6 Pro will include a 5000 mAh battery. It will be available in 128GB, 256GB and 512GB storage options. The device is expected to run on Android 12 operating system.
Google Pixel 6 Pro Wallpapers
The Pixel 4a and Pixel 5 are equipped with some impressive creative wallpapers and it will be the same with the Pixel 6. The folks at XDA were able to extract the Pixel 6 Pro wallpapers by plagiarizing the design features. The new backgrounds are listed under the Fun section of the Google Photos app. The set is available in a resolution of 1440 x 3200 pixels and there are 12 new wallpapers. We have already shared the leaked wallpapers for Android 12 and some inspiring Android 12 wallpapers, so be sure to check them out. We are attaching here low-resolution images of Pixel 6 Pro wallpapers for preview, and the download link is in the next section.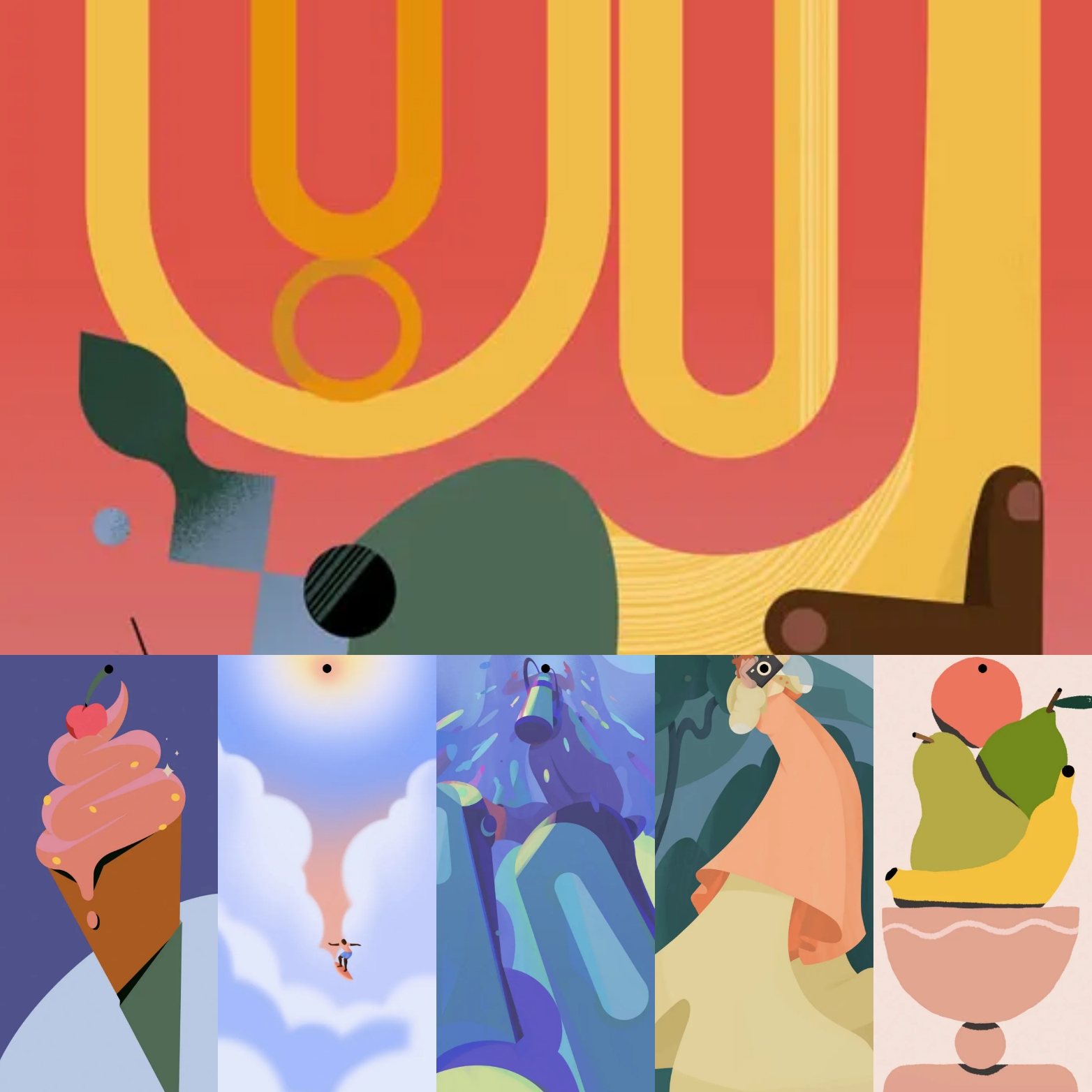 If you like those wallpapers, please share it with other communities and forums. Don't forget to join our telegram group for more wallpapers, Themes, Ringtones Update https://t.me/midealss
Read also: Download Galaxy S21 Olympics Edition Wallpapers full HD Resolution