After the release of the Galaxy M21 last March, Samsung released the 2021 version of the phone recently with almost the same specifications with a difference in the front camera … Let's get to know more about the phone.
Samsung Galaxy M21 2021 Details
The Galaxy M21 2021 phone comes with a plastic frame and structure, the screen controls the interface completely with a notch in the form of a drop of water at the top representing the front camera, the back comes with a stripe and that is a good thing to protect it from scratches, especially since it is plastic, with a fingerprint sensor in the middle and three compact lenses vertically top left.
On the right we find the power button and the volume down and up buttons, on the left are the chip and external storage, and at the bottom are the audio output, the Type-C charging port and the 3.5mm headphone jack.
There is no information on the weight and dimensions of the phone, but it is supposed to be the same as the previous version: length 15.9 cm, width 7.51 cm, thickness 8.9 mm and weight 188 grams.
The hardware of the phone consists of a Samsung Exynos 9611 average processor 10 nm octa-core with a frequency of up to 2.3 GHz, attached to a Mali-G72 MP3 graphics processor, with two options of RAM… 4 GB with 64 GB storage, or an option of 6 GB RAM with 128 GB storage, with the possibility of course expanding it with external storage.
The rear camera of the Galaxy M21 2021 consists of 3 lenses, the main one takes good pictures with 48 megapixels with an F 2.0 lens slot, the second with 8 megapixels with an F 2.2 lens slot for wide-angle photography, and the last 5 megapixels with an F 2.2 lens slot for background isolation.
The battery capacity is large and reaches 6000 mAh, that is, it can withstand for many hours… The phone also supports 15W fast charging.
Samsung Galaxy M21 2021 Wallpapers
Samsung has given some new wallpapers to maintain the new identity in the 2021 Galaxy M21. The smartphone has 11 new wallpapers, technically there are only two new wallpapers, while the other wallpapers are already in many 2021 Galaxy M-series phones. If you want to download 2020 M21 wallpapers, go to this page. However, these wallpapers look good and the best thing is that you can download these wallpapers at a resolution of 2340 x 2340 pixels. This is a preview gallery with low resolution shots.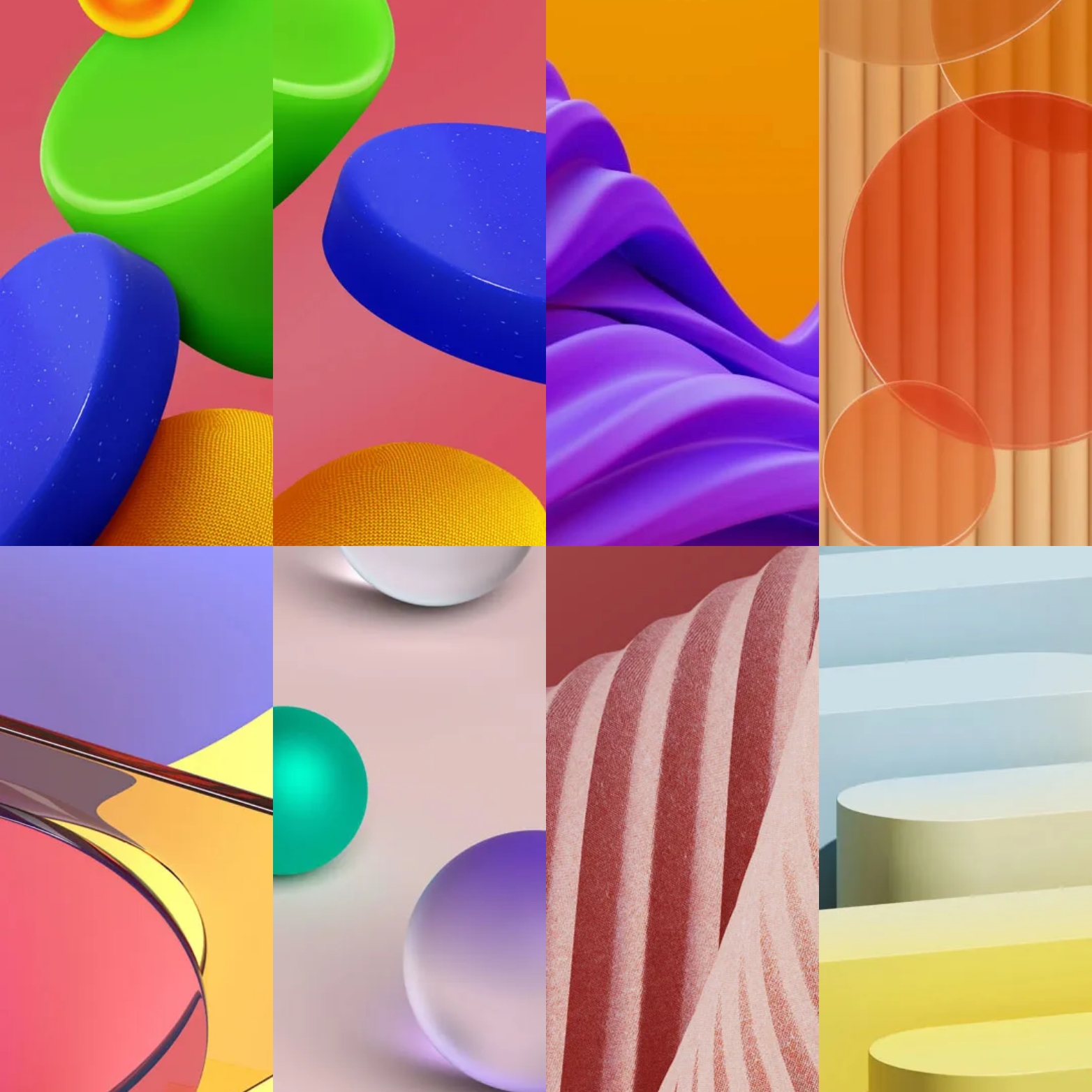 If you like those wallpapers, please share it with other communities and forums. Don't forget to join our telegram group for more wallpapers, Themes, Ringtones Update.
Read also: Download Samsung Galaxy M12 Wallpapers Full HD Resolution