The software giant has recently started officially pushing the Windows 11 operating system, and in the coming lines we will review how to upgrade Windows 10 today for free.
Windows 11 update launches today for new computers with Windows 10, and other devices compatible with the new operating system will be updated in the coming period.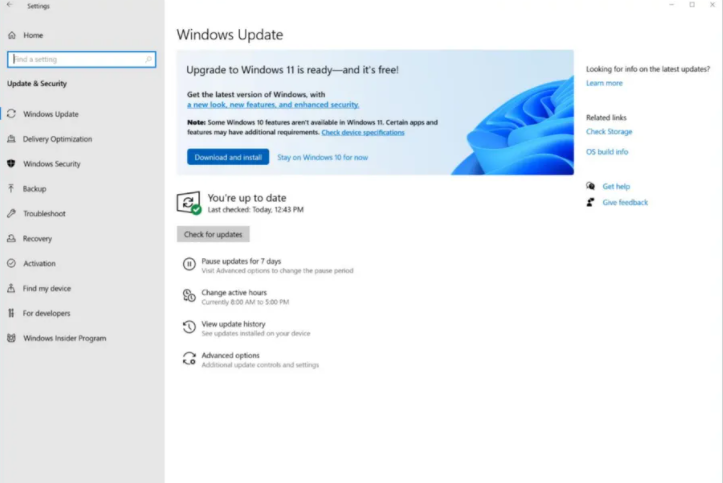 It is also expected that not all devices featuring Windows 10 will be compatible with the new upgrade to Windows 11, due to the conditions of the update that require 8th generation Intel Coffee Lake processors, or one of the Zen 2 processors.
The update also requires TPM 2.0 support, 4GB of RAM, and 64GB of storage, so millions of Windows devices won't support the upgrade to Windows 11.
On the other hand, the free upgrade will not be available for current devices, as Microsoft begins to support the upgrade of all eligible devices for the upgrade in mid-2022, but today you can install Windows 11 by following these steps:
Check that your computer is compatible with the specified configurations from Microsoft via the Microsoft PC Health Check app
Start backing up all files, folders, and apps
On your Windows 10 device, go to Settings, then choose the Updates and Security tab, and then the Windows Update section
Check for new system updates
In the event that the free update from Windows 11 is available, there will be a choice to download and install the system, where the user can click to start the update, provided that the instructions to start the update will be displayed on the screen via the Windows 11 settings.
Read also: Windows 11 is now available for download on PCs