AOVO is an enterprise that sells electric scooters and tries to upgrade its technology day by day. Right now, they are introducing their new product with new upgraded features named AOVO M365 PRO. It is a very reliable, great performance, lightweight, super speed scooter with a battery of large size. This Scooter is packed with new features and new technology that make it unique in the market. AOVO M365 Pro is a Scooter that can be a dream of a scooter lover because it has the things that any scooter desires. The weight of M365 is very light. You can lift it very easily.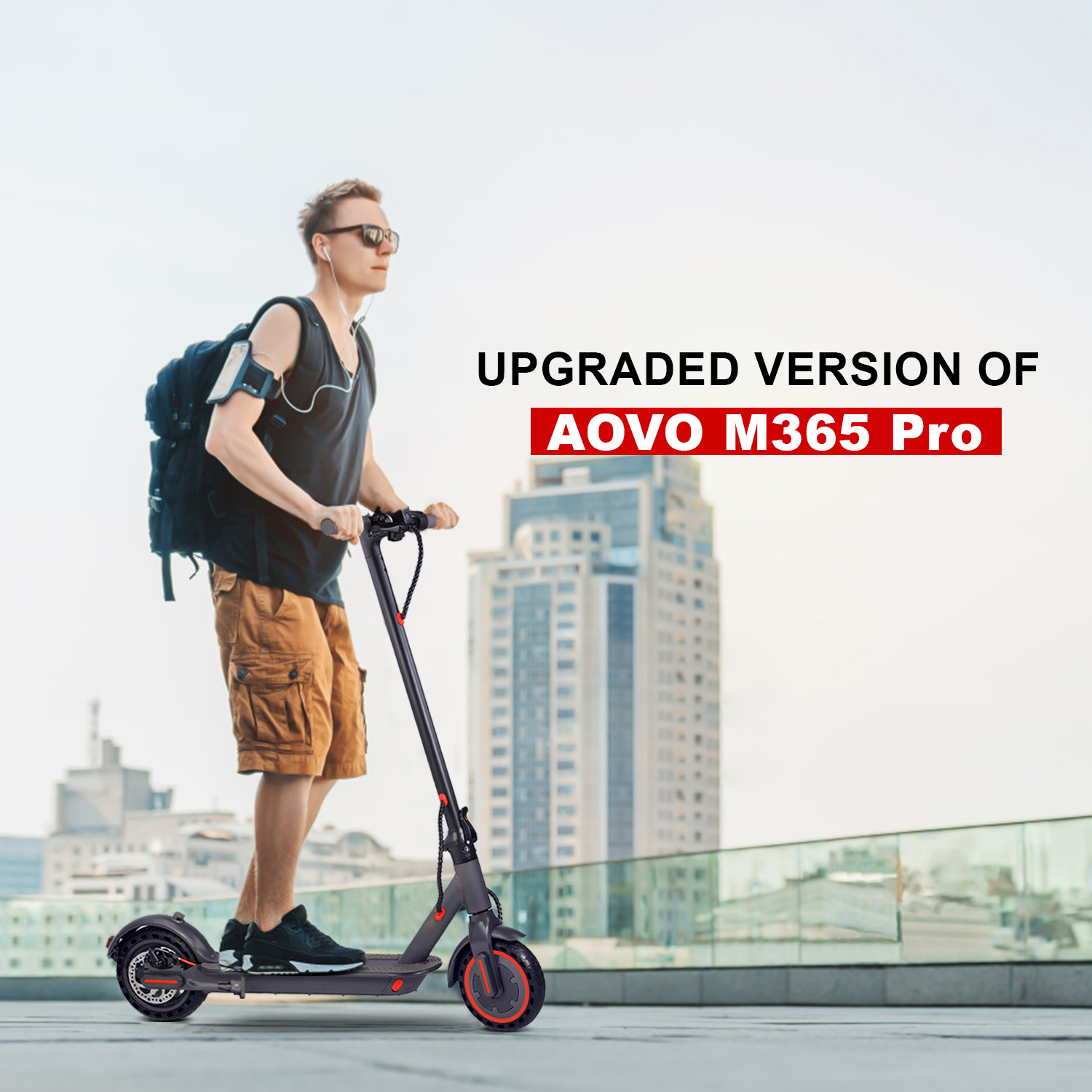 Features of New AOVO M365 Pro Electric Scooter:
M365 has a huge and smart battery of 10.4 AH with a very powerful motor of 350 W. The special thing about its motor is that it is a brushless motor. The power of this motor is greater than the other electric scooters. After charging this motor 100 percent just once, it will help your M365 Pro travel the distance of 30 to 35 KM easily. This Scooter can make your traveling comfortable because many electric scooters need to be charged more than once. But M365 does not need charging more than one time because you cover the large distance on this Scooter by charging once.
M365 Pro design a very powerful and smart front wheel and powerful motor that can give you the power of 350W easily, and its maximum power is 500 W, by which you can give extra power to your wheels. It can help you in climbing the toughest uphill road easily at the same time. It can maintain your battery life. M365 pro is very durable in hilly areas and helps you in climbing even the toughest slope. One thing about the tires of this Scooter is that they are explosion-proof tires, so you do not have to worry about the tire getting punctured.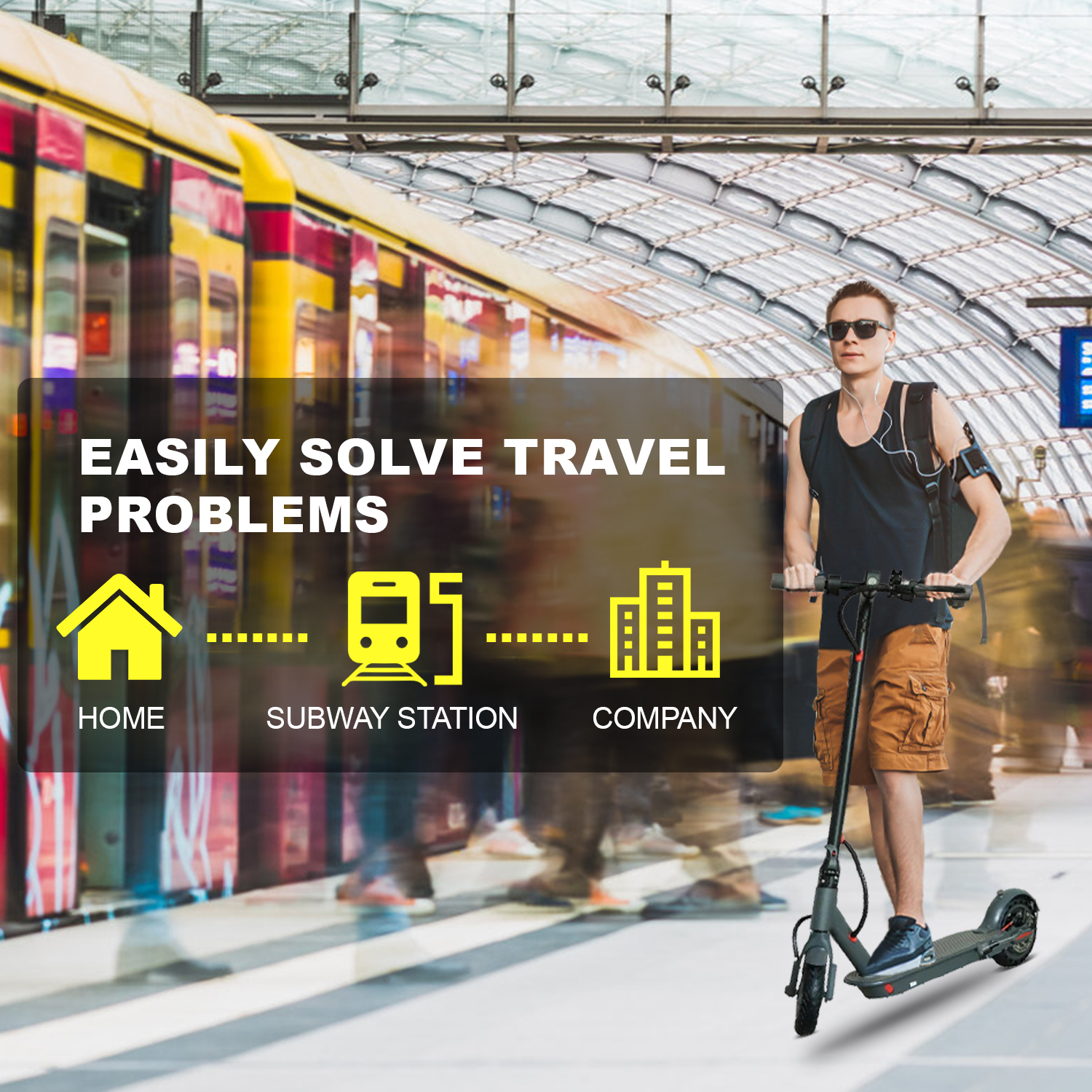 The look and design of AOVO M365 are elegant and beautiful, making this Scooter the center of attention. This Scooter is made up of aluminum alloy that makes it beautiful and very light. It has a weight of 12 KG, and it just takes you seconds to fold this Scooter, and you take it anywhere easily. You can even put these Scooters on your shoulder or in the car's trunk. This Scooter is portable and can be taken easily without any problem. Even any kind of age 13 can easily lift this Scooter.
For making acceleration and breaking smooth, the manufacturer uses very high technology in M365 PRO, which makes this Scooter unique among all electric scooters. It has a disc brake that ensures your safety and can easily stop your Scooter at high speed, and the acceleration system of this Scooter is also smooth, making you happy and comfortable. The reason for using high technology in acceleration and braking systems is to make your ride comfortable and safe. AOVO M365 Pro is full of the feature and technology of the modern-day that is useful for any rider.
AOVO M365 PRO has two breaking options and smart battery management in its Scooter. It has disc braking with regenerative in its rear wheel and E-ABS braking system in its front wheel. This Scooter has both physical and electrical braking systems that can easily stop your Scooter at the speed of 30 KMH. Both tires are waterproof and explosion-proof, so you do not have to worry about getting your Scooter punctured and getting your scooter slip during rainfall. These upgrades are made in this Scooter for the safety of riders.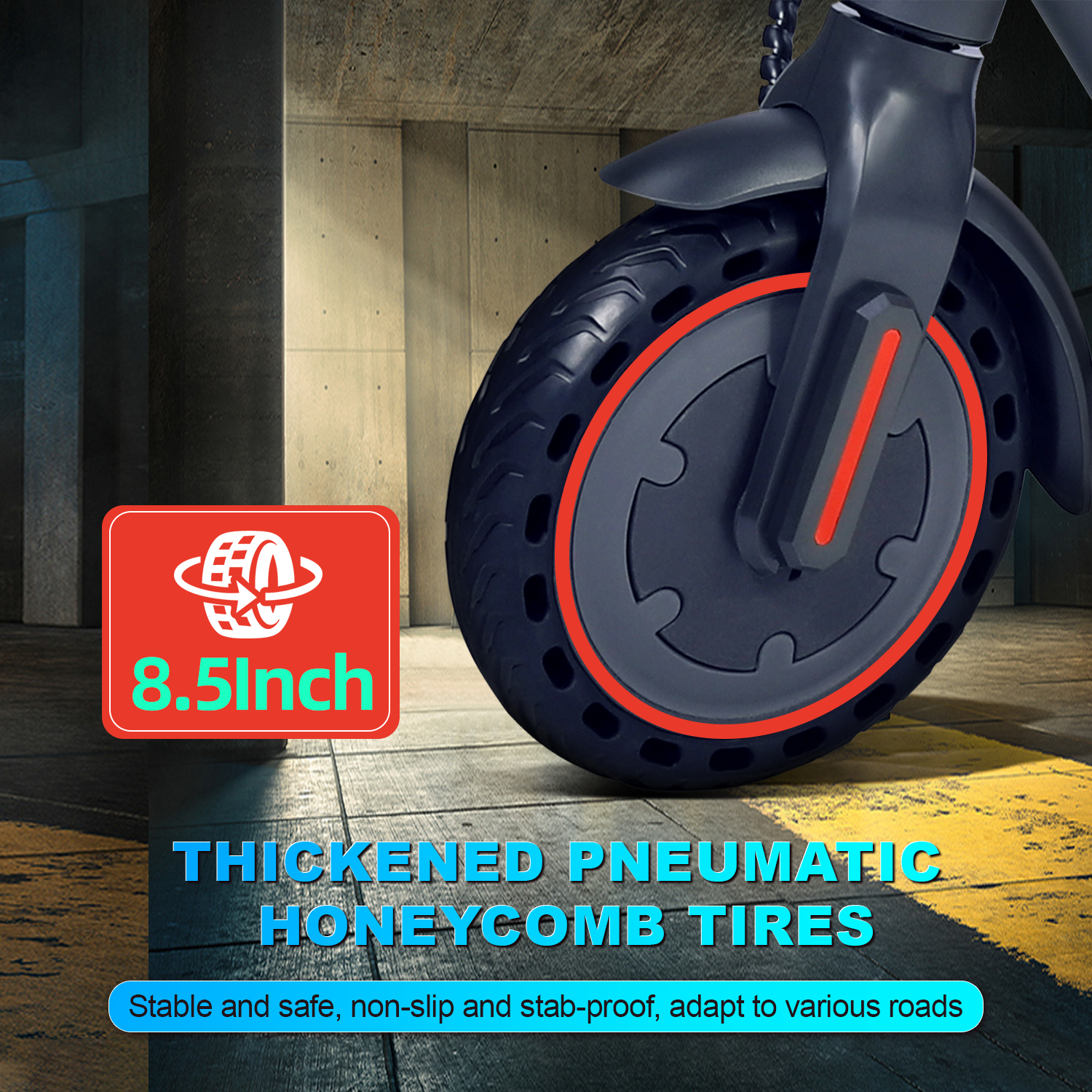 Manufacturers try to give unique features to this Scooter in that they try to extend the battery life of the Scooter. This new feature improves kinetic energy produced by the usage of an accelerator, and then it is converted into electrical energy. This Scooter has a three-speed system named ECHO, Standard, and sport. Echo consists of speed 15 KMH while standard consists of 20 KMH. The last speed system is the sport, and it is the maximum level of speed consisting of 30 KMH. A three-speed system allows you to enjoy the different mod of speed, and their breaks can easily stop your Scooter in all three systems.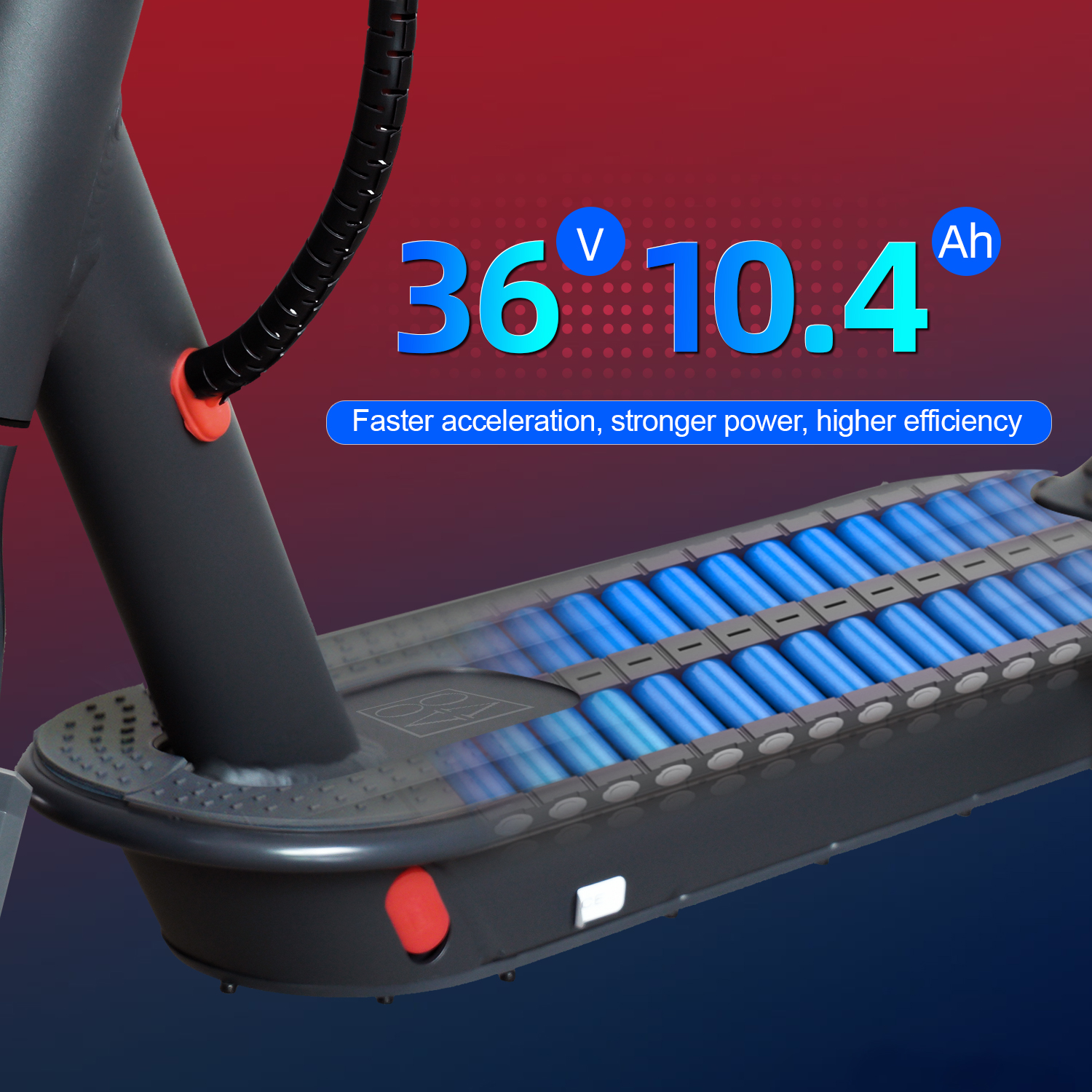 AOVO M365 Pro is an electric scooter and a smart Scooter because you can pair this Scooter through Bluetooth, and you can connect it with AOVO APP. With this, you can check the ride information or data. It also has an LCD on the dashboard with that you can easily see at which mode your Scooter is traveling, at what speed your Scooter is riding, and how much battery is remaining in your Scooter. This display can also show how much time it will take to charge your Scooter 100 percent. By checking ride data, you can get an idea about the distance covered by Scooter from day one.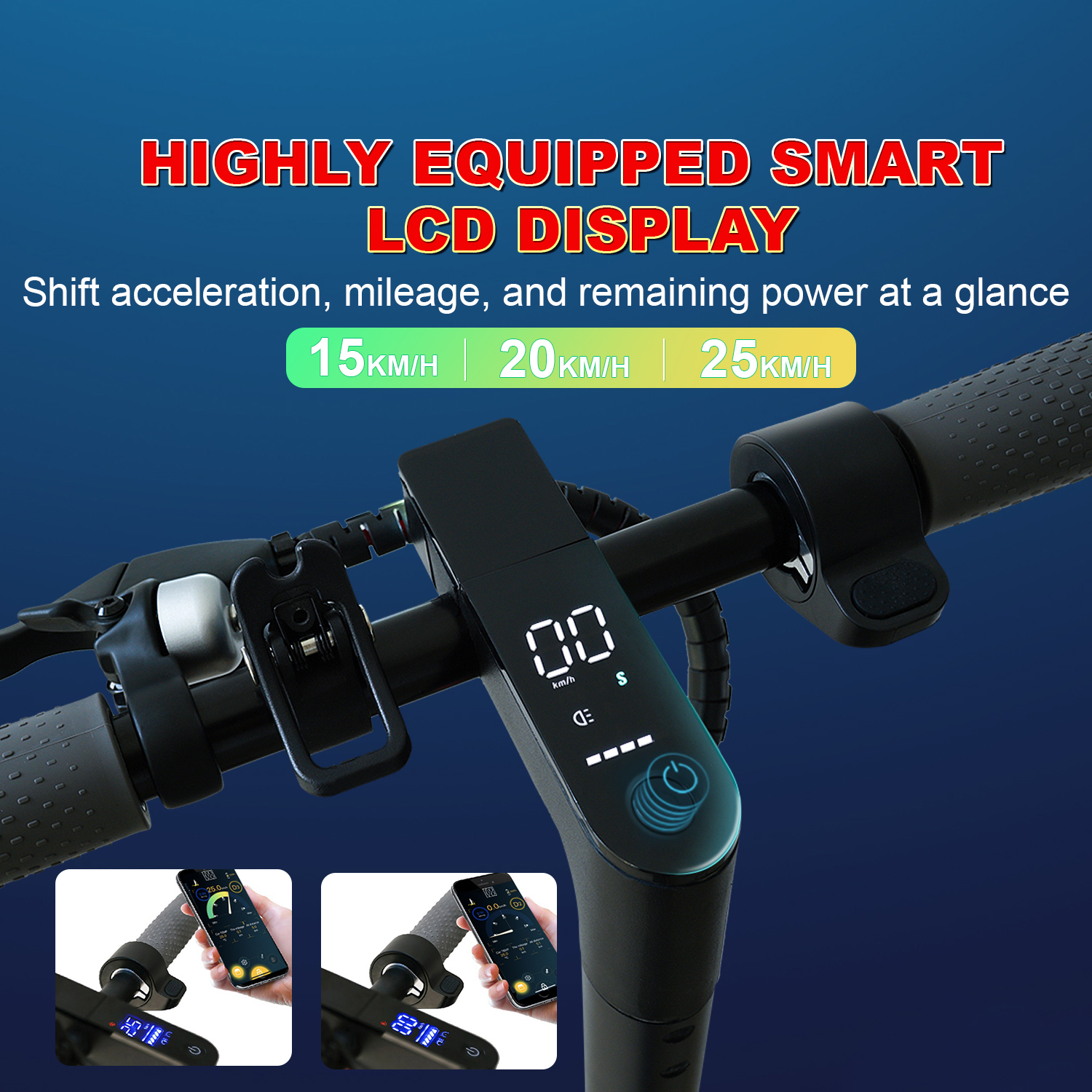 The accessories of AOVO M365 PRO are similar to the accessories of All Xiaomi M365/M365Pro. This Scooter has the accessories like a hook used for hanging shopping bags at your Scooter, and it also has a holder where you can put your mobile phone easily while riding.
AOVO M365 PRO is an electric scooter that has all features that an electric scooter need. This Scooter does not produce any sound or smoke, so it will be very helpful in playing a role in fighting against pollution. The rider can enjoy their ride on this Scooter comfortably with no worries and can relax their mind from all worries. It can give you a ride that makes you feel excited and enjoyed.
Buying Link

Buy it Now from Official  Website

For only £269.99
Specifications:
This Brand AOVO PRO (New for 2021) is approximately similar to the Xiaomi Pro2 but better.
Genuine Branded AOVO PRO V2.0 (You can buy this at the price of 269 to 369 US dollars)
0 Upgrades include: Folding Mechanism, Upgraded Battery, and Upgraded Mudguard
Huge improvement in battery: 36V 10.5Ah Lithium Battery with the new Superfast Charge Technology (V2.0 Version)
Full 2 Year Warranty
Max Native Speeds of up to 20/MPH (Much faster than many other scooters)
Waterproof: IP65 (Rain & Puddle Proof)
Powerful Smart 36V 350W+ Front Wheel Upgraded Brushless Motor (Perfect for those steep uphill climbs)
3 Speed Modes (Eco, Comfort, and Sport)
5 Inch Shock Absorption Honeycomb Solid Tires (No more punchers)
Anti-Skid and Fully Weatherproof Tires (Outstanding handling and performance come rain or shine)
10cm Wide Tires with Sleek Alloys
Max Range per Charge: Up to a Whopping 30-40KM
Frame Material: Upgraded Ultra-Lightweight Aviation Grade Aluminum Alloy (Very portable and easy to carry)
Adjustable Regenerative Braking (Charges Battery) Electronic Brake + Disc Brake
Smart Shock Resistant Front and Rear Tires
Bright LED Front and Back Lights
Built-in Bluetooth with the AOVO Smart App
Modern times LED Display + IOS/Android App Control.
Security Lock via the AOVO App
Charging Period: 2-4 Hours
Climbing: Slope of 24°
Scooter Weight: 12KG
Package Weight: 14.5KG
Max Load: 128KG
Fast and Simple 3 Second Folding Mechanism
Smart Adaptive Cruise Control
Smart Locking System (Helps to enable and disables the Scooter)
Sine Wave Motherboard V2.0
Remote Keyless System
Non-Zero Start-up
Super High Speed at 31km/h, 3-speed level (15KM/H, 20KM/H, 30KM/H)
Double Braking System (The front electric brake and rear disc brake means breaking is not only extra-safe but also super smooth)
The Entire Scooter Body has a Waterproof Design and Performs Perfectly in the rain (Waterproof rating: IP65)
Product Size(L x W x H): 1070x430x1100mm (Unfolded)1070x430x530mm (Folded)
Read also: AOVO X8 Electric Scooter with detachable battery for only £399.99