In today's fast-paced world, entertainment has taken on a new dimension, and Redmi is at the forefront of this evolution with its cutting-edge technology. The Redmi TV SoundBar, a remarkable addition to the world of audio accessories, promises to redefine your TV watching experience. With a plethora of features designed to enhance audio quality and user convenience, this soundbar is set to take your entertainment to the next level.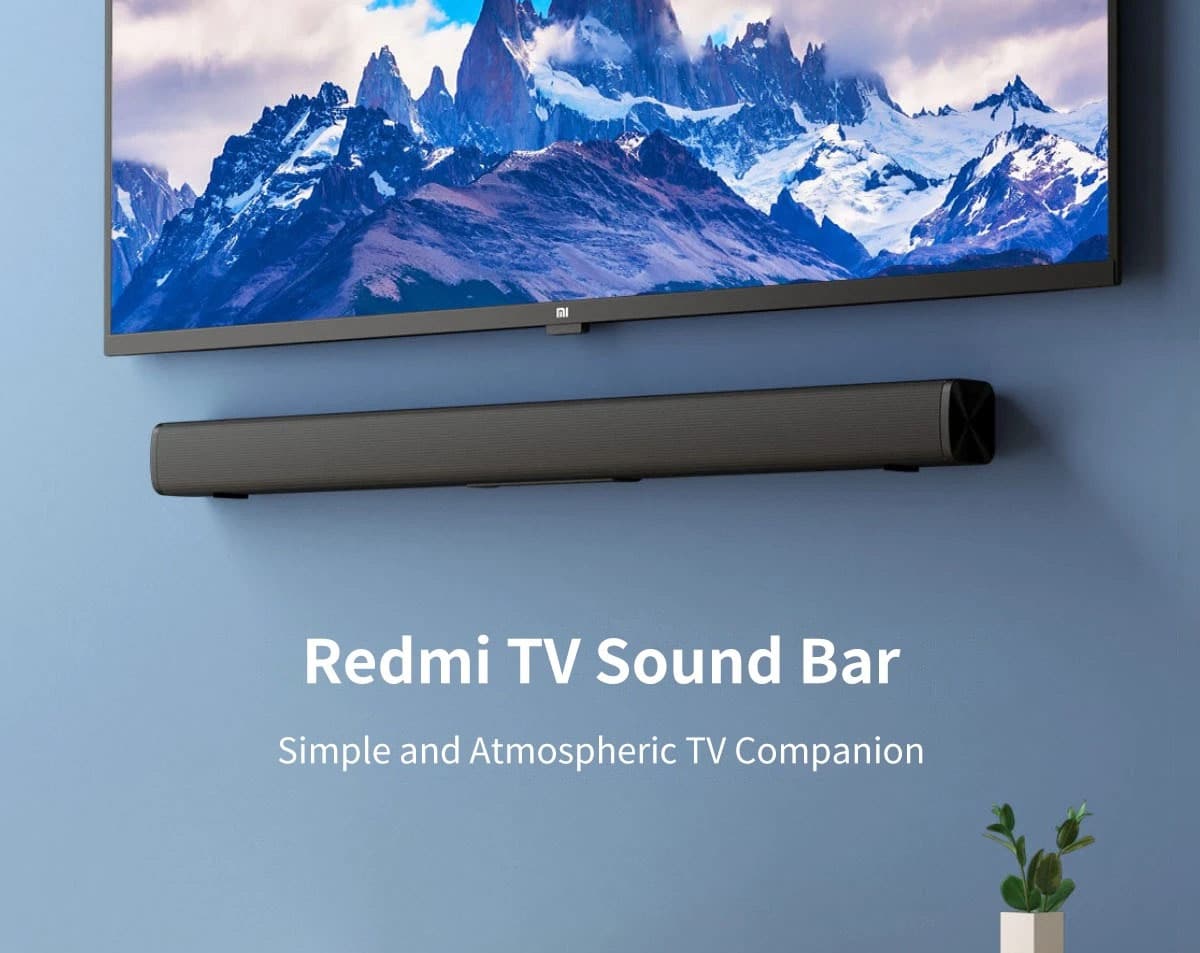 Redmi TV SoundBar Features :
A Symphony of Sound: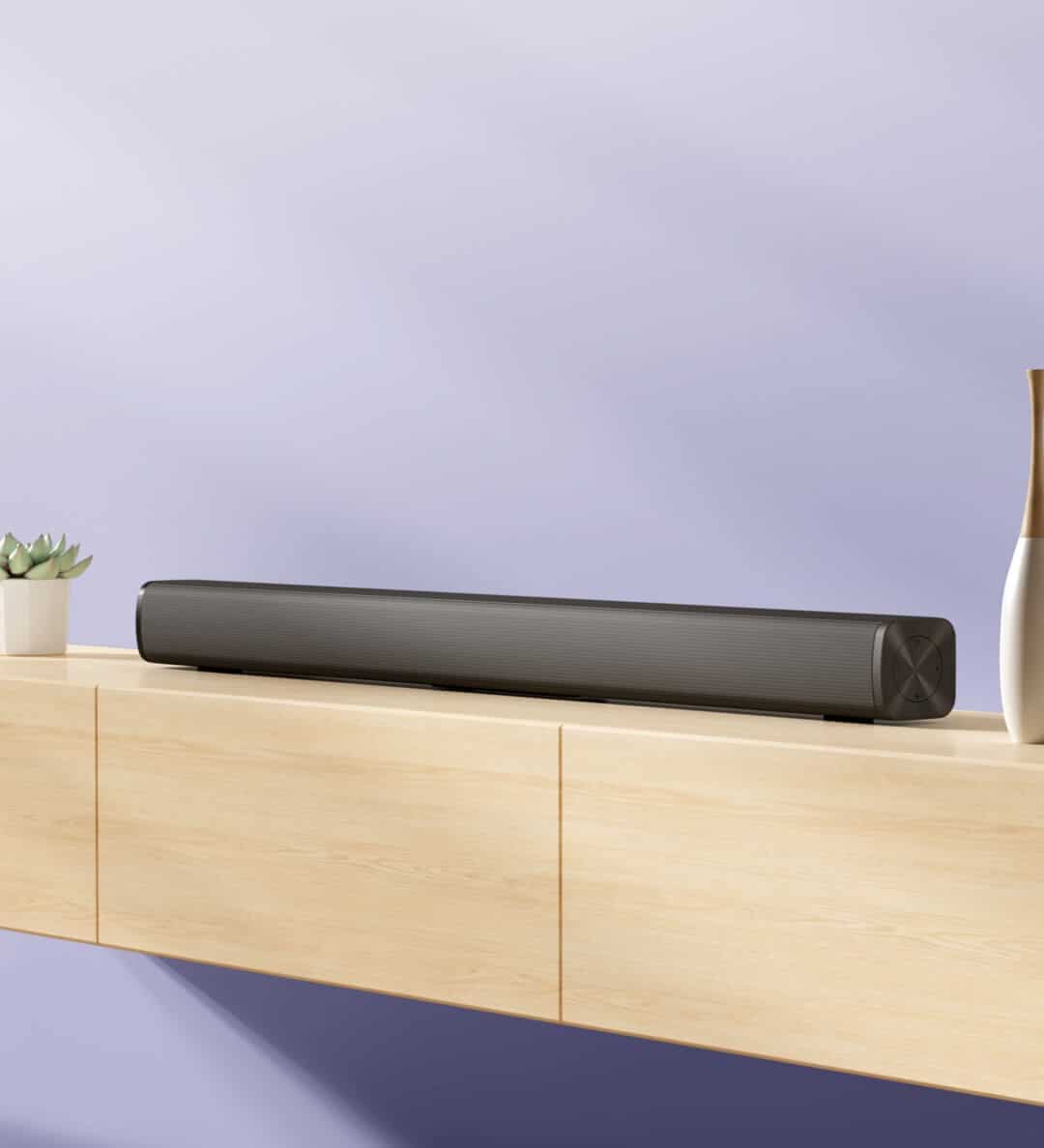 At the heart of the Redmi TV SoundBar lies its ability to envelop you in an immersive soundscape. Crafted with precision and finesse, the soundbar boasts high-quality sound that has been masterfully tuned to elevate your overall entertainment experience. Whether you're watching a gripping movie, cheering for your favorite sports team, or enjoying your preferred TV shows, the Redmi TV SoundBar ensures that every sound is crisp, clear, and deeply resonant.
Unleashing Sound Excellence:
Equipped with a powerful 30W speaker complemented by a ducted sound cavity, the Redmi TV SoundBar brings forth exceptional sound effects. This carefully engineered design allows for an optimized sound projection that fills the room, making you feel like you're right in the heart of the action. The result is a harmonious blend of audio frequencies that capture every detail, from the softest whisper to the most thunderous roar.
Sleek Simplicity:
With a minimalist yet stylish design, the Redmi TV SoundBar seamlessly integrates into your living space. The strip black matte finish exudes elegance and sophistication, making it a visual delight that complements modern aesthetics. Whether you choose to mount it on the wall or place it on your desktop, the soundbar adds a touch of refinement to any room.
Versatile Connectivity: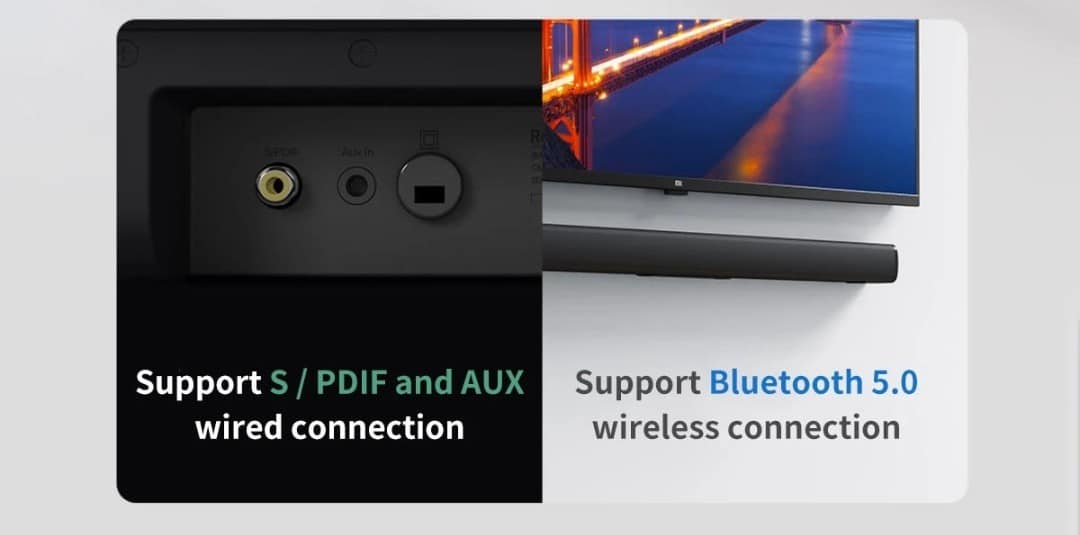 The Redmi TV SoundBar understands the importance of connectivity in today's digital age. It offers both wired and wireless connection options, catering to your preferences and requirements. Utilize the Bluetooth 5.0 wireless connectivity for a hassle-free experience that breaks free from the constraints of wires. Additionally, the soundbar supports S/PDIF and AUX wired connections, allowing you to effortlessly connect it to your TV with a single cable. Say goodbye to cable clutter and hello to streamlined entertainment.
Cinematic Bliss: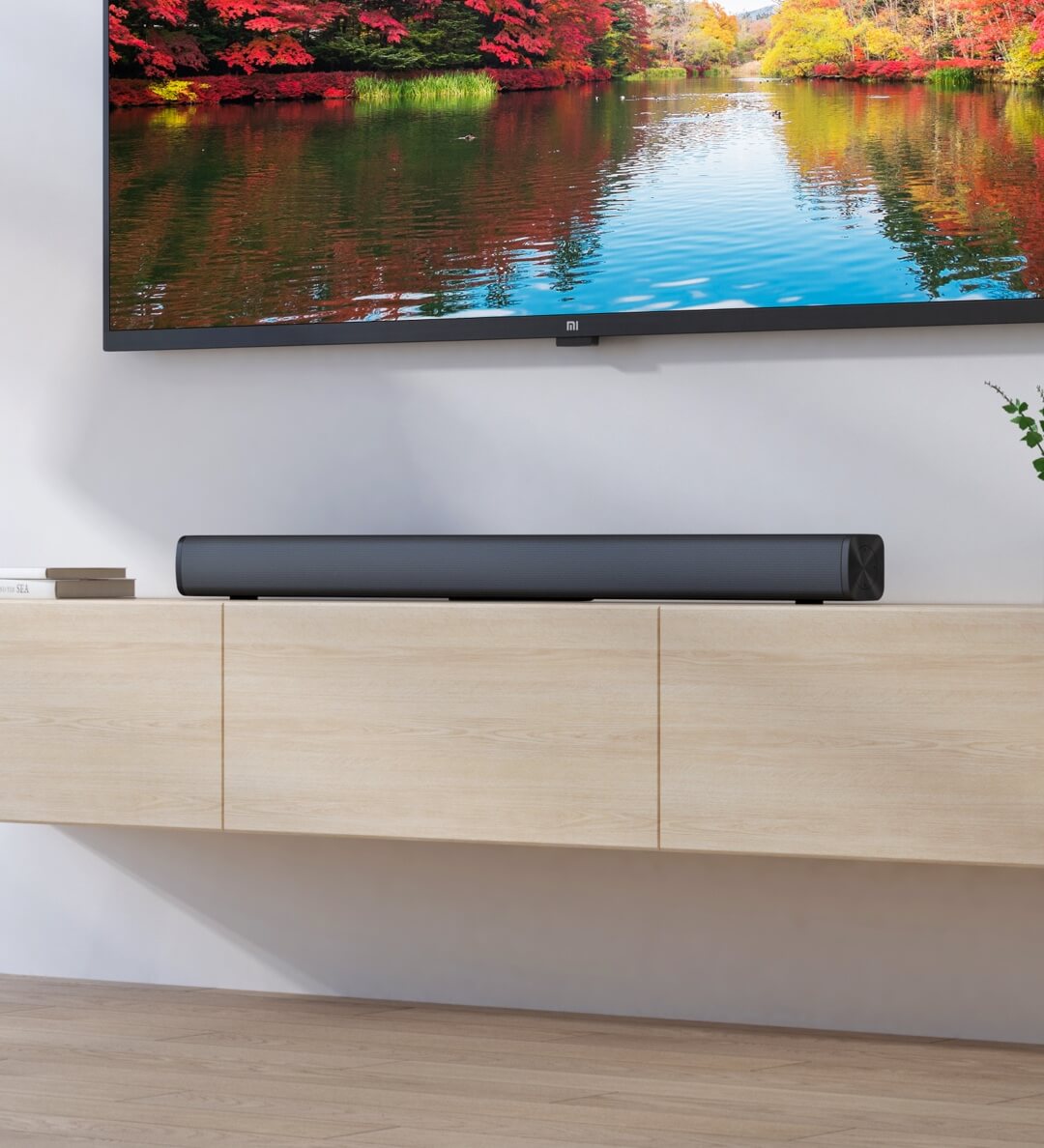 Immerse yourself in the captivating world of cinema right from the comfort of your home. The Redmi TV SoundBar brings the magic of the movie theater into your living room with its full-range speaker set and self-developed acoustic algorithm. Meticulously fine-tuned by experts, the soundbar's audio performance is truly enchanting, capturing the nuances and beauty of sound as intended by creators.
Seamless Convenience:
Switching between connection methods has never been easier. The Redmi TV SoundBar offers a multitude of options to suit your preferences. Whether you're in the mood for wireless connectivity or prefer the stability of wired connections, the soundbar has you covered. Bluetooth 5.0 enables swift and efficient wireless connections, while S/PDIF and AUX inputs provide versatile wired options. This versatility ensures that you can seamlessly enjoy your entertainment without any hindrances.
In conclusion, the Redmi TV SoundBar is a testament to the fusion of innovation, aesthetics, and audio prowess. With its captivating sound quality, versatile connectivity options, and chic design, it stands as a worthy companion to your television. Elevate your entertainment experience and immerse yourself in the world of high-quality audio with the Redmi TV SoundBar.
Purchase Link

Buy Redmi TV SoundBar from TomTop for only $49.99 Germany Stock
Read also: Tronsmart Bang SE Speaker has launched with %22 OFF on early bird