Capcom released its financial report for the quarter ending December 31 last year, which revealed sales numbers for Resident Evil 3 Remake and the addition of Monster Hunter World: Iceborne, among others.
According to the report, net sales increased by 22.6 percent year-on-year, to $ 622 million. The operating profit also increased by 32.2 percent, to reach $ 234 million.
Highlighting game sales, Resident Evil 3 Remake has sold 3.6 million copies globally.
And despite the fact that this number seems very good, Resident Evil 2, which reached 4.7 million copies in sales in the same period after its release, remains the best.
Sales of Monster Hunter World: Iceborne continued to rise dramatically, reaching 7.2 million copies globally. In general, Capcom indicated that the sales of the main game and the combined sales of that add-on had exceeded the limit of 24 million copies.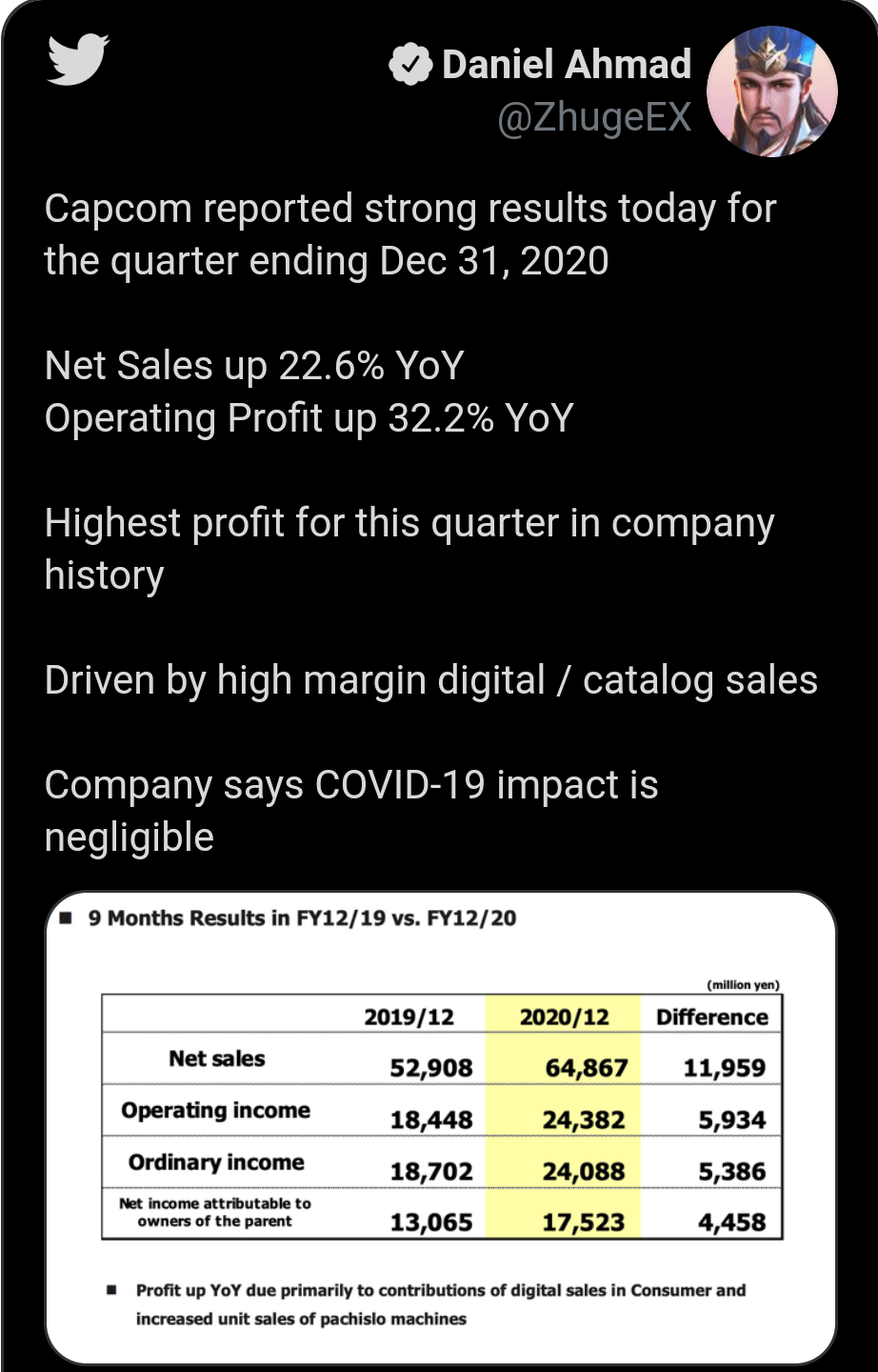 Read also: Report: Resident Evil 4 remake postponed to 2023