During each year, Apple releases a new update for its iOS operating system, which includes new modifications, especially on the interface and security problems, in addition to a set of new features that users can install on the phone for free, and in the events of the developer conference that was postponed by the company Apple to June 2020 due to the repercussions of the Corona virus, the launch of the new iOS update bearing the number 14 was officially announced, and Apple offered the new update for some iPhone models supporting it in September of the same year, and according to reports, the American company is now working on launching a new update It comes to iOS 15, which will be available soon this year and exactly next June, according to what was revealed by Mac World, and a series of iPhone phones that will receive the update have also been leaked.
According to the information, Apple will stop supporting some models, starting with the launch of the iOS 15 update, including the iPhone 6S and iPhone 6S Plus, and iPad mini 4, iPad Air 2 and iPad 5 will not receive the update, and this is waiting for the owners of iPhones and mobile devices. Mac as a whole year with the new iOS 15 update, which is supposed to be available during 2021, as the iPhone phones that will receive the iOS 15 update have been detected as follows:
iPhone 13 mini
iPhone 13
iPhone 13 Pro
iPhone 13 Pro Max
iPhone 12 mini
iPhone 12
iPhone 12 Pro
iPhone 12 Pro Max
iPhone SE 2020
iPhone 11
iPhone 11 Pro
iPhone 11 Pro Max
iPhone XS Max
iPhone XS
iPhone XR
iPhone X
iPhone 8 Plus
iPhone 7
iPhone 7 Plus
According to some leaks, the upcoming IOS 15 update includes many new features and functions, including the option to share the phone screen in the FaceTime application as in competing applications such as Zoom and Skype, in addition to the feature of placing tools on the lock screen and using them, as the company is expected to add these Icons and items are added to the lock screen so that you do not have to unlock the iPhone screen to see related information or use the user interface to control one of these applications.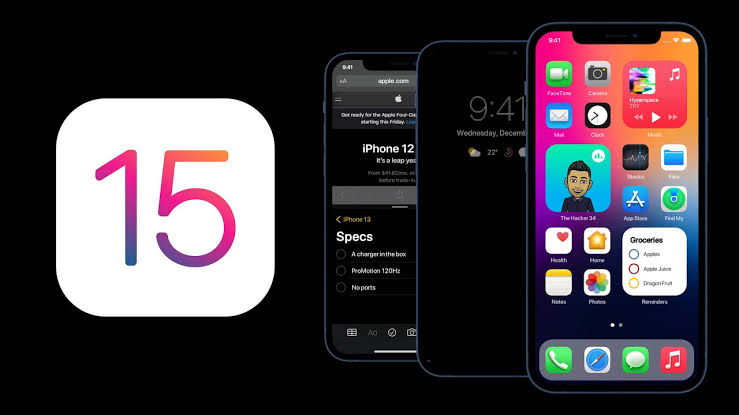 Apple provides registration in the beta version to test the company's products before they are officially released to the public, an option that gives you access to versions of incomplete software updates early, a procedure that helps in testing and fixing errors.
Read also: Apple exceeds 1 billion active iPhone users for the first time