If you are having trouble sleeping, Xiaomi has a new product that will interest you. With the Leravan brand, which is famous in China for its comfort devices, Xiaomi has put up for sale in its Youpin store a smart pillow with neck massager that includes AI functions to help you sleep better. In fact, the pillow is in the crowdfunding phase, even though it has already exceeded its initial target. So you may soon arrive in Chinese import stores like AliExpress.
Join us to learn about all the features and the official price of this pillow, which in China is called simply "the smart pillow for sleeping with cervical massage and artificial intelligence".
This new Xiaomi pillow measures 600 x 387 x 100mm and weighs around 880g, which means it is not intended for children, but for adults. It is made of only polyurethane and its design allows you to comfortably support the entire cervical portion on it for receiving a neck massage. Of course, the massage that you do isn't something very complicated: it just inflates and contracts rhythmically and slowly with some vibration to de-stress and relieve tension.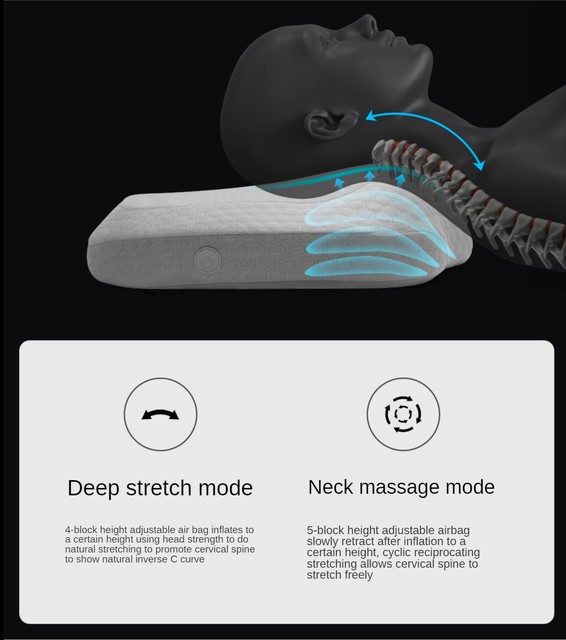 The good news is that it can also reach a temperature of about 46 ° C in just 5 minutes to complete the massage and give you the relief you need. Additionally, it is worth noting that it contains different levels of massage intensity and allows you to program it from your mobile phone so that it wakes you up. Incidentally, this pad has bluetooth to connect to Xiaomi's Mi Home app and sync with Mijia home automation system.
In its funding campaign, this smart pad can be purchased through Youpin for 299¥, which equates to approximately 38 €. Of course, when it gets to other markets, it will be more expensive. In fact, it's already available on AliExpress in Russia for 76 euros.
Read also: Review Xiaomi AX6000 Router Wifi 6 for $166.99