Instagram announced the official launch of the hidden likes counter feature after two years of testing and according to the official blog of the app, the developers have made this feature optional as anyone can enable it through settings or not.
The feature of hiding the number of likes in Instagram
Hiding the number of likes makes it inaccessible to your followers, but account owners can still track audience activity stats, and other details about their followers.
The new feature launched by the application can be activated by clicking on the settings for the image and then pressing on Hide the number of likes on the image, and it will disappear after pressing this option, or through the settings and then posts, and then you will find a dedicated button to hide the likes.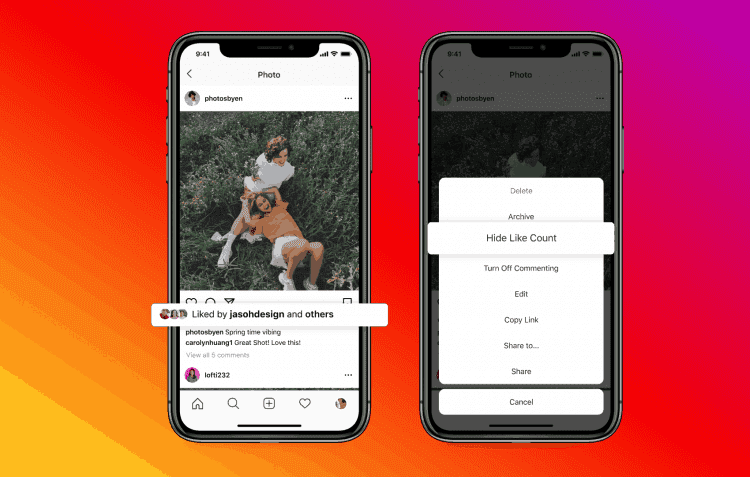 The company was on the verge of turning off likes to ease tension among users, but after its implementation we sparked a debate about the effectiveness of this new feature and as a result, Instagram chief Adam Mosseri said in a recent interview with The Information that the change was a revision of the feature.
Last month, the application began testing hiding the number of likes on users' posts, after its experiences in this field that began for the first time in 2019, and the application does not enable or disable the feature, as it gives the option to users to choose what suits them.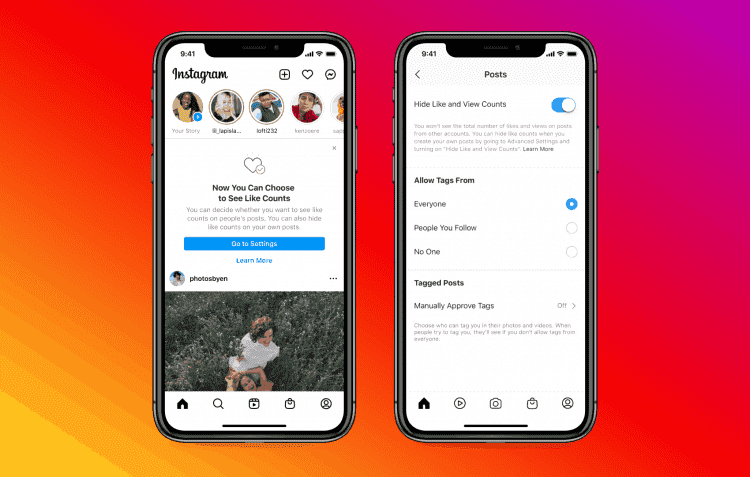 With the announcement of this feature, the network announced that it plans to spend additional money to study the platform's impact on teenagers and young users, as the company has invited several non-profit organizations and researchers to work together on this issue to understand the service experience.
Earlier, the company indicated that the idea of ​​hiding the number of likes revolves around reducing the anxiety and embarrassment surrounding posting content on the social network, adding that this problem was especially difficult for younger Instagram users, who care so much about what their friends think that they will delete the posts that they do. She didn't get enough likes.
Read also: Get Free Instagram Followers Real 100%