Samsung today announced the Galaxy Tab A7 Lite, an economical tablet that comes with an 8.7-inch screen and is powered by MediaTek.
Galaxy Tab A7 Lite Specs
It comes with an 8.7-inch TFT screen with FHD + accuracy and a display quality of 1340 x 800 pixels, with a density of 179 pixels per inch, and the screen-to-body ratio of the tablet is 81.1%.
The front of the tablet is made of glass, the back and frames are made of aluminum, it weighs 366 grams for the Wi-Fi version, and 371 grams for the LTE version, which supports up to 4G networks.
The Galaxy Tab E7 Lite works on Android 11 and One UI 3.1, and works with MediaTek Helio P22T Octa Core processor.
It comes in two versions in terms of RAM and storage capacity, the first 3 and 32 GB, the second 4 and 64 GB and supports the installation of external storage memory.
The 8-megapixel single-lens front camera, supports auto focus and captures 1080p videos, and the front camera is 2 megapixels.
Galaxy Tab A7 Lite Wallpapers
The new tablet from Samsung has a bunch of new wallpapers and talks about the Galaxy Tab A7 Lite, then comes with four new aesthetic images. All four of these wallpapers look excellent and impressive. You will be happy to know that these wallpapers are available for use at a resolution of 1340 x 1340 pixels. Therefore, you do not need to worry about the quality of the images. Here we attach preview images of Galaxy Tab A7 Lite Wallpapers in low resolution.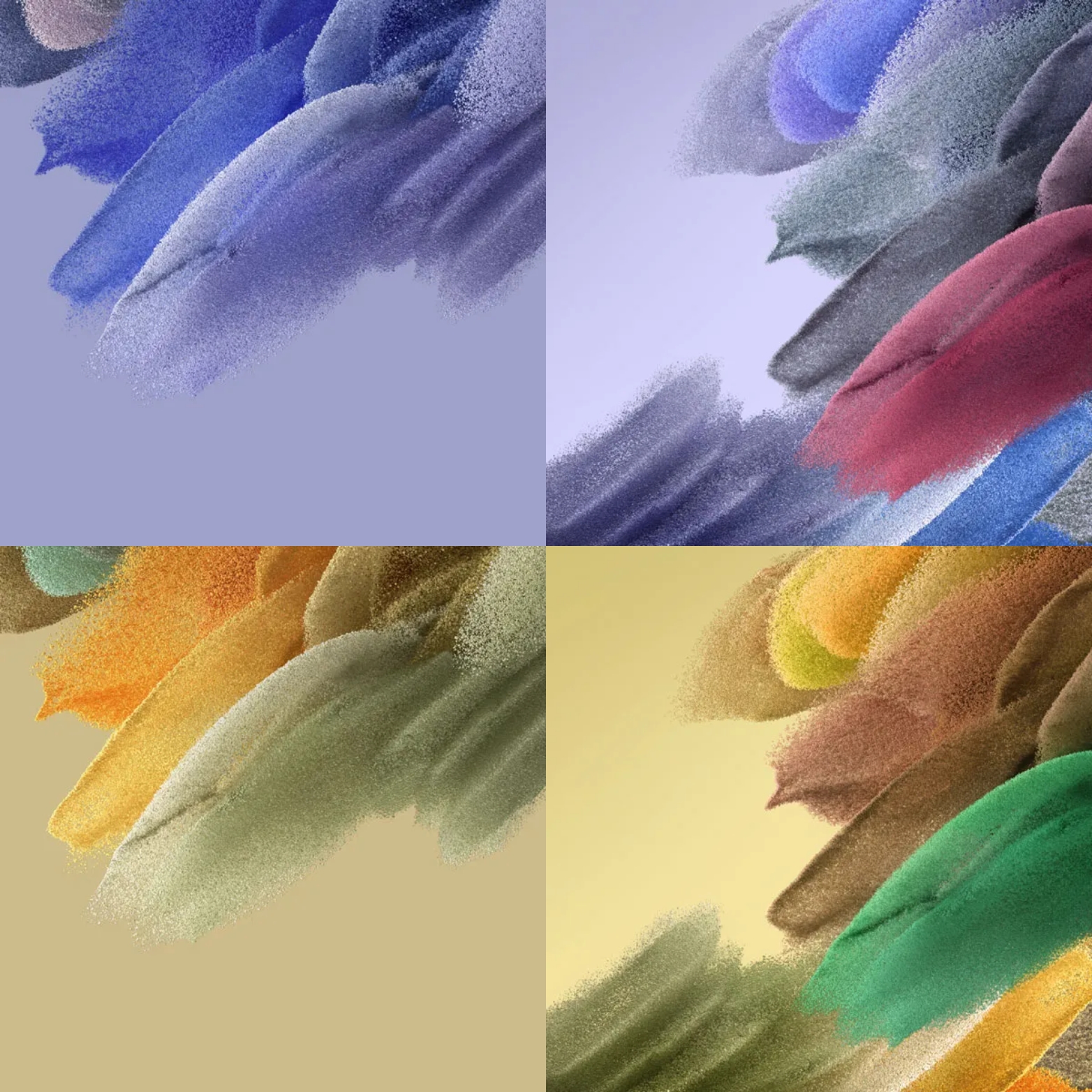 If you like these wallpapers, please share them with other communities and forums. Don't forget to join our Telegram group for more wallpapers, themes and ringtones update.
Read also: Download Samsung Galaxy Book Pro Wallpapers Full HD Resolution