The latest leaks revealed the details of the features of the upcoming version of the Microsoft operating system Windows 11, which brings changes in the user interface, the design of the start menu, and other features.
The first screenshots of Windows 11 were spotted on the Chinese Baidu website, where I reviewed the first glimpses of the design and features of the operating system, and the screenshots confirmed that the start menu simulates the design that was spotted in Windows 10X.
The start menu in Windows 10X was designed to be compatible with devices with dual screens, but Microsoft's discontinuation of the development of Windows 10X led to the transfer of some features to the upcoming system Windows 11.
The screenshots reveal the changes made by Microsoft in the design of the taskbar, where the company chose a design for application icons in the middle of the taskbar, and the new design is distinguished by greater clarity with a new button for the start and menu.
Microsoft also tended in Windows 11 to develop the start menu to a simplified design compared to the start menu in Windows 10, and the live tiles were removed from the start menu.
The start menu includes installed applications, and current files, with a quick experience to shutdown or restart Windows 11 devices.
In Windows 11, you can also choose to move the start menu bar from the middle to the left side, that is, in its current location in Windows 10, and in this version a dark theme is also available to users, so the new system includes a more accurate experience.
Windows 11 Wallpapers
Microsoft has always supported cool wallpapers. And we even get many wallpapers in Windows 10. Although Windows wallpapers also depend on the brand of computers, you will find some Windows wallpapers that are popular across all Windows devices. The same can be said about Windows 11 which also has two cool new built-in wallpapers, along with sixteen theme wallpapers and six lock screen wallpapers. We were able to get the experience of building Windows 11 and extracting two Windows 11 wallpapers. Windows 11 wallpapers look great with the amazing aesthetic blue wallpaper. If you want to check out the Windows 11 wallpapers, you can check the preview below.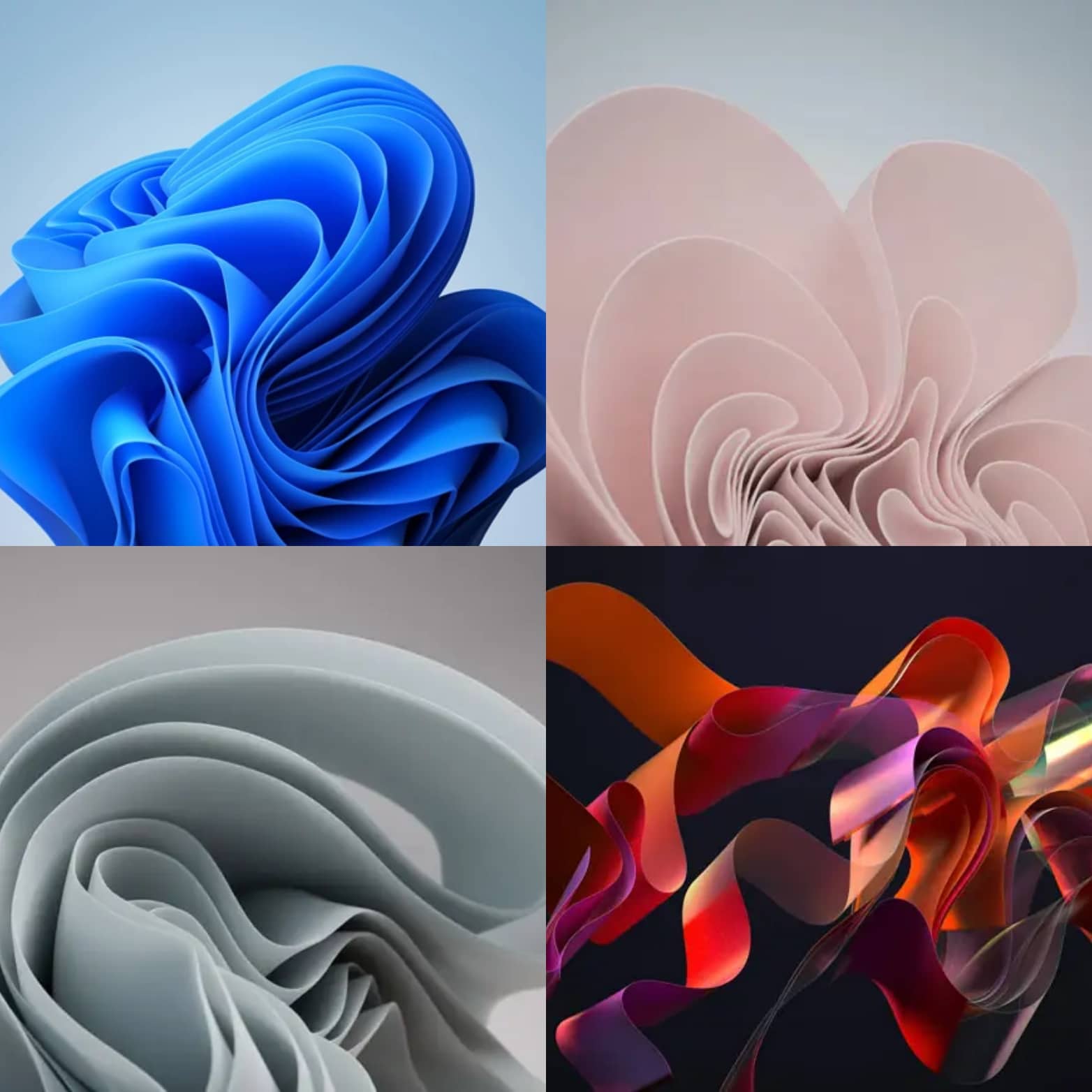 If you like these wallpapers, please share them with other communities and forums. Don't forget to join our telegram group for more wallpapers, themes, and update ringtones.
Read also: Download IOS 15 & IPadOS 15 Wallpapers Full HD Resolution