During the WWDC 2021 developer conference, Apple announced the iOS 15 – iOS 15 system, where the company announced many of the features that the company's new system will contain.
IOS 15 Features
iOS 15 adds a new feature to the Face Time app, which is the Spatial Audio feature. This feature makes the sound better and purer, as the background noise can be isolated, making all the focus on the user's voice, and with regard to the video, the system added a new update, Where the user can now view all the friends in the video next to each other.
In addition, the system comes with a new feature that is present in the Zoom application, where the update allows users to share the feature and you can share a link to calls via Face Time and send it to friends, where they can enter the call as well, in addition, users who carry phones running Android or operating system can Windows can share the call, the screen can also be shared, among others.
iOS 15 adds a feature for notifications, which shows a summary of notifications, where the summary appears in large, in addition, alerts can be muted as well.
The update also added a focus feature, where you can choose the important things you want to focus on according to your situation, such as private life, sleep or work, where you can select these categories and put applications inside them, so that there is no inconvenience if you are at work or in your private life.
IOS 15 Wallpapers
Apple iPhone OS – iOS is installed with simple gradient backgrounds. In the past year, both iOS and iPadOS share the same set of wallpapers. This year, the texture of the wallpaper on both platforms is similar with a different design. iOS 15 and iPadOS 15 are now official with two new built-in wallpapers, highlighting a light and dark version of the wallpaper. The wallpapers look beautiful on the iPhone as well as the iPad during the iOS 15 demos. Fortunately, all the wallpapers are now available to us in full resolution, these wallpapers are available to us with a resolution of 3162 x 3162 pixels, while the iPad wallpapers are available for us with a resolution of 2836 x 2836 pixels. Therefore, there is no need to get acquainted with the quality of the photos. Below are the low-resolution preview images.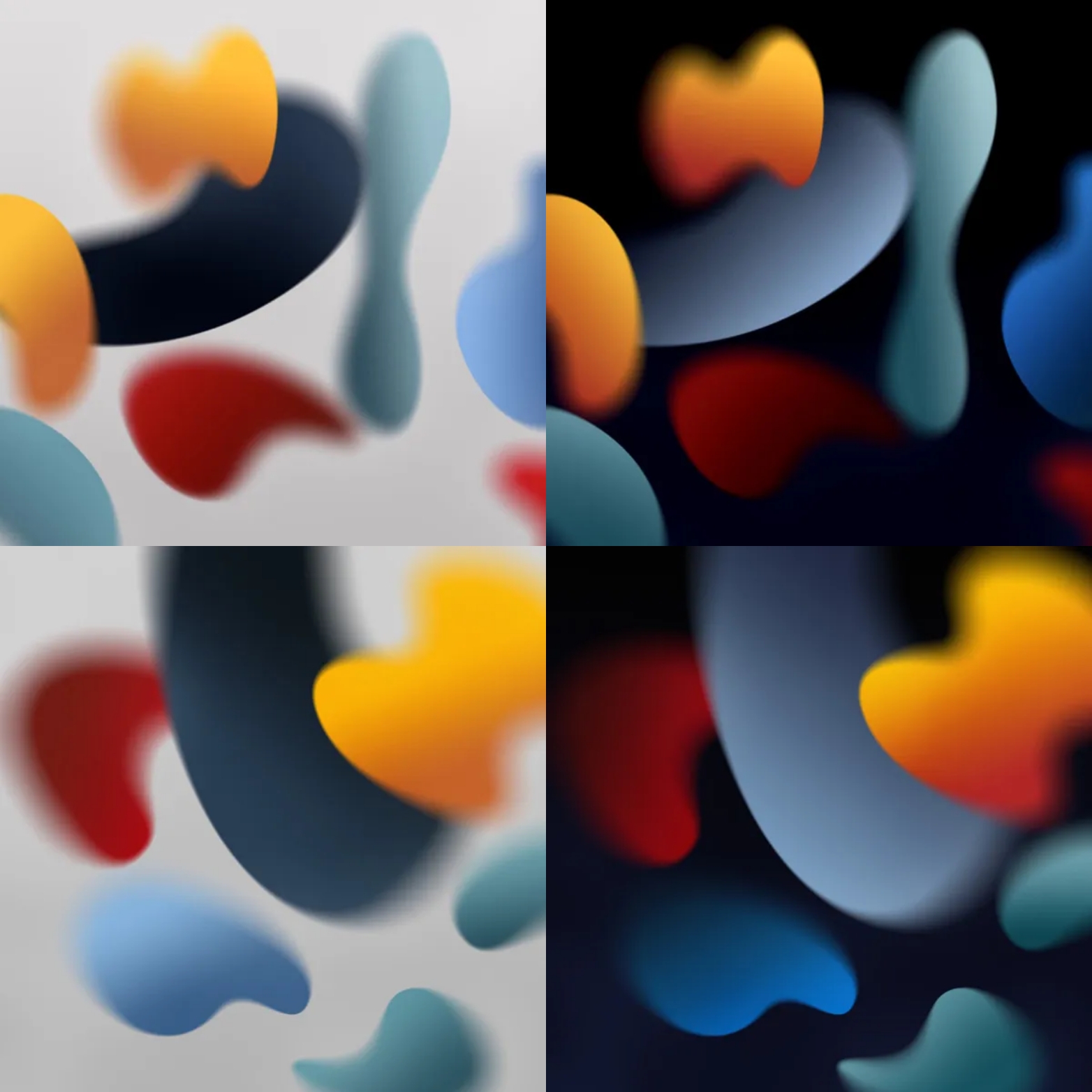 If you like these wallpapers, please share them with other communities and forums. Don't forget to join our telegram group for more wallpapers, themes, and update ringtones.
Read also: Download IOS 14 Stock Wallpapers 4K Resolution