Every year, the American giant Google releases a new version of its most popular operating system, Android. And for the company to release the stable Android 12 for its devices sometime during this September, news and rumors as well as leaks about the upcoming system, Android 13.00, should appear on the horizon here and there. But even so, although the Android 12 operating system is still in the beta stage, we already have some details about the upcoming Android 13 system for smart devices as well as the things and features that are expected to come with it a year from now.
Of course, we both know that the next Android 13 will not officially appear before the first quarter of 2022, so we have a lot of discussions, leaks and news before this time. So, I don't need to remind you that everything you'll read here is just guesswork and leaks, some of it will be certain, which we'll just say is certain.
Android 13 Update
Among the confirmed facts, for example, that the Pixel 4, Pixel 4 XL and also the newer Pixel 5, Pixel 4a 5G devices will be eligible for the upcoming Android 13 update thanks to the long support for official system updates exclusively for Pixel devices from Google. We also know for a while that the Korean company LG intends to release the Android 13 update for a few of its smart devices, at least its latest flagship phones that it announced last August 2021.
Also, users of the Vivo X60 series can rest assured that the Chinese company has officially announced that Android 13 is coming to them. And if you are wondering, there are also a large number of Samsung device users who will be eligible for the upcoming system update with One UI 5.0 interface, but we will nonetheless talk about each company in detail later, as we do with such official updates every year.
What we will focus on today in this article is what Google will do with its upcoming operating system in 2022 and all the information and leaks available so far about Android 13. Among the things we know, for example, is that Google will cooperate with Qualcomm in the use of Neural Networks API technology and its abbreviation (NNAPI) ) within the Play Services in the upcoming Android 13.
Android 13 is coming with the name "Tiramisu"
To complement the confirmed information, colleagues at XDA Developers recently revealed something that might be even more interesting. Of course we all know that Google has stopped using sweet labels since Android 9.0 which was actually also known as Android Pie, but what you probably don't know is that they still use these same labels internally among their developers.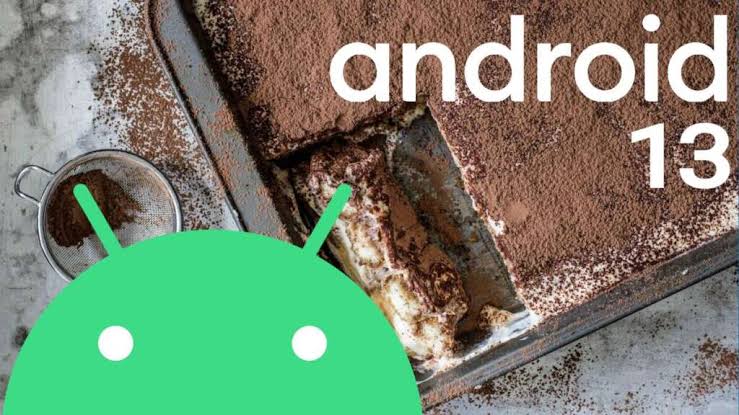 As a simple example, the current Android 12 or Android S is actually also marked as Snow Cone. Apparently, Android 13 or Android T will be called Tiramisu, which is an Italian coffee flavored dessert that was first created at the last UEFA EURO 2020.
And if we dig deeper, the folks at XDA also pointed out that with Android 13 users of Google Pixel devices will be able to use multiple accounts to pay via NFC.
Regardless of its existence for some time, support for NFC technology was missing the feature to support more than one user in the event that the phone has more than one account. But according to this report, this situation will change with the advent of Android 13. However, as we mentioned there is still a lot of development time on our talk about the upcoming Android T. So, yes, there are a lot of things that will likely change before the stable version is released. from him.
Read also: Download Android 12 Leaked Wallpapers Full HD Resolution