OnePlus has confirmed that it will bring the Android 12 update to the following list of devices, and it is a very massive update for Google Pixel phones, but it is noticeably less impactful on OnePlus devices, and the OxygenOS 12 interface also brings a few redesigned and updated applications, in addition to privacy adjustments to the system. Android including indicators when microphone or camera is in use.
And OnePlus will start rolling out Android 12 in the Open Beta, starting with the OnePlus 9 and OnePlus 9 Pro. The update is currently available in most major regions including North America, India and Europe. As usual with OnePlus releases, the update will likely spend at least a few weeks in this case before it's officially released to everyone.
For other devices, OnePlus is updating a total of 13 smartphones to Android 12, at least until today. List of OnePlus smartphones that get Android 12, including both flagship and mid-range phones. This, and the company said that the update will come soon for these phones.
OnePlus phones that will get Android 12 update
OnePlus 9
OnePlus 9 Pro
OnePlus 9R
OnePlus 8
OnePlus 8 Pro
OnePlus 8T
OnePlus 7
OnePlus 7 Pro
OnePlus 7T
OnePlus 7T Pro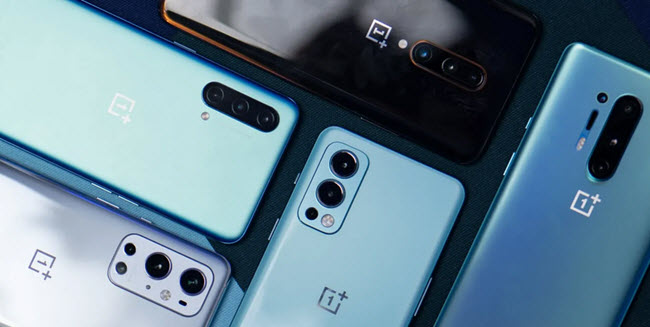 In addition to these flagship phones, OnePlus will also update the list of Nord devices to Android 12. In particular, only three devices will be updated, excluding the popular OnePlus Nord N series.
Read also: Download Oxygen OS 11 Stock Wallpapers, Live Wallpapers 4K