The Chinese company, Xiaomi, later revealed the date of the unveiling of its expected series of phones, Redmi Note 11, which will include three phones, the regular version Redmi Note 11, Redmi Note 11 Pro 5G and Redmi Note 11 Pro + 5G.
Redmi Note 11 specs
According to the company, the phones will be revealed on the 28th of this month. Meanwhile, Redmi has shared teaser images in an attempt to create more hype around its phones. The images highlight some key features such as the 3.5mm headphone jack, matrix camera module, flat side design, JBL speaker setup, and more.
According to the source, the Redmi Note 11 series of phones will be available in three configurations. This includes 6 GB of RAM + 128 GB of storage, 8 GB of RAM + 128 GB of storage, and 8 GB of RAM + 256 GB storage option.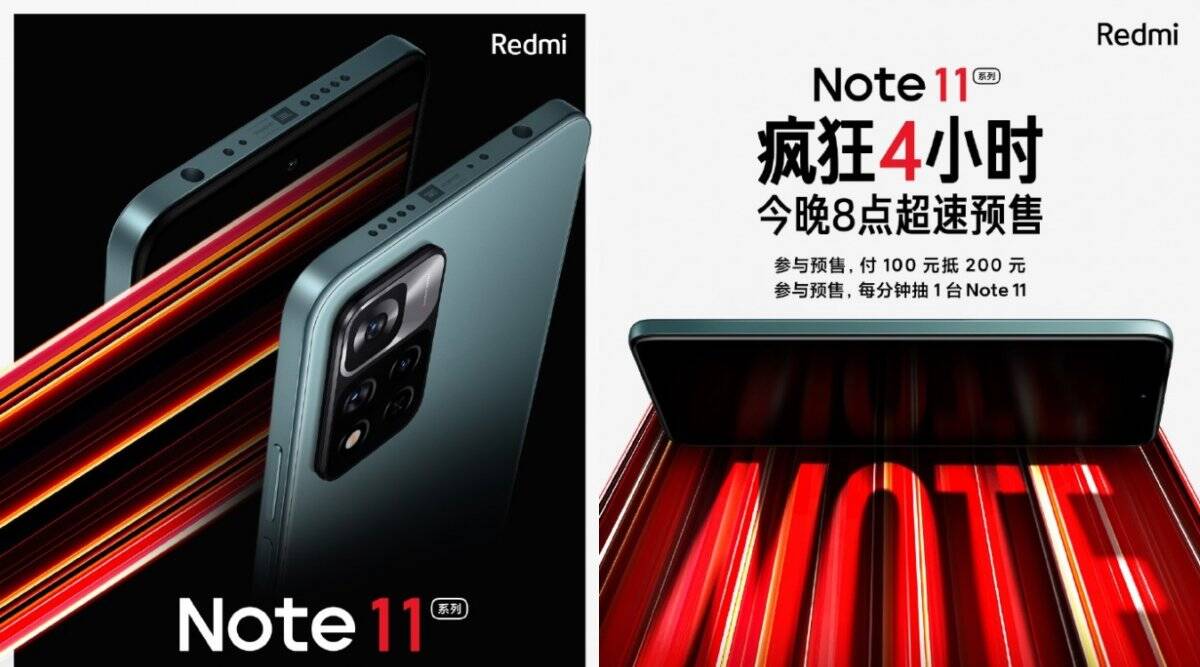 However, a previous leak indicates that the Redmi Note 11 will ship with 6GB of RAM and will offer 128GB of storage. Apart from that, another model will get 8GB of RAM and 128GB of storage.
According to the leaks, the upcoming series of phones, specifically the Redmi Note 11 Pro and the Redmi Note 11 Pro Plus, will support 120W fast charging.
Read also: Xiaomi Redmi Note 11 Specs & Price and Release Date