An in-depth study of the Aovo M365 Pro will explain why this model appeared out of nowhere and quickly became a popular choice crazy and became so popular so quickly that today it's so much more than "another Xiaomi clone." It has so many crucial advancements that it's the ideal pick in a lot of cases.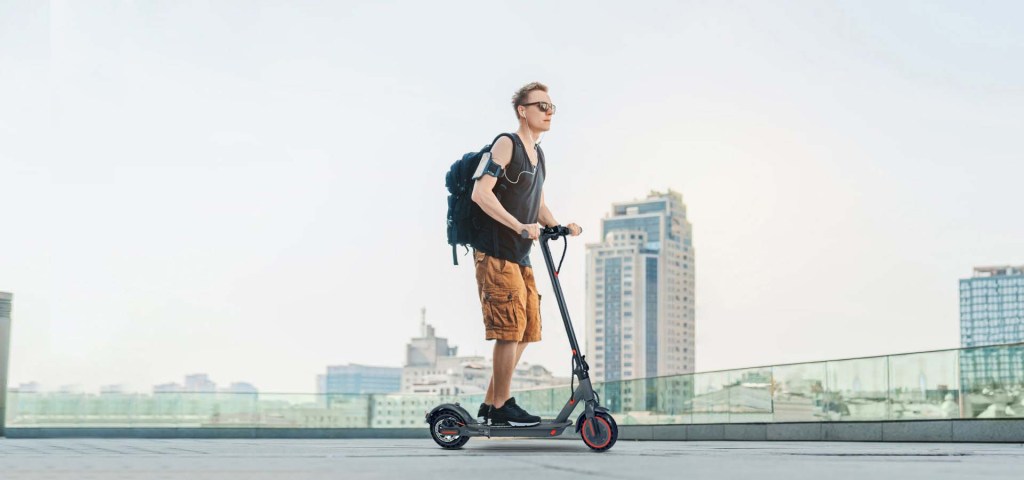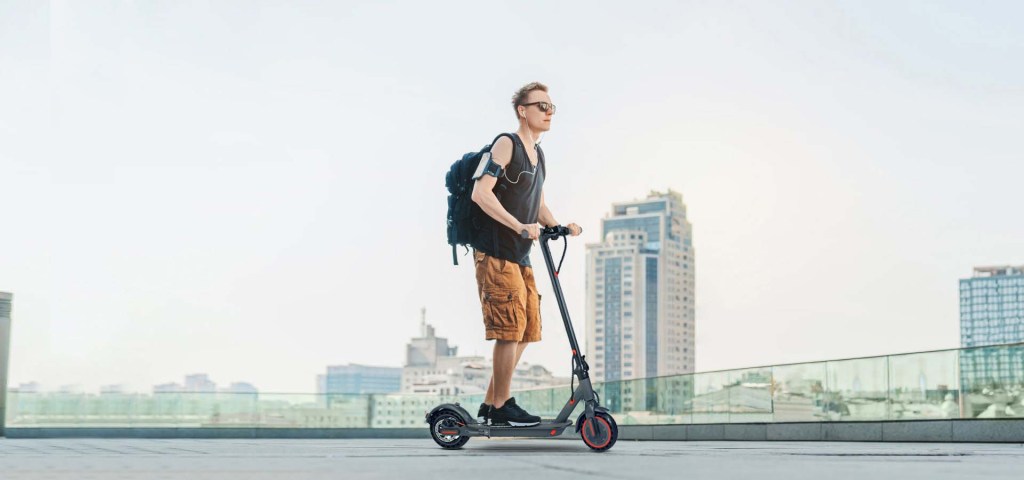 To operate the scooter, you must first link it to the app through Bluetooth. Eco, standard, and sport are the Aovo M365 Pro's three-speed settings. Each has a different speed restriction. There is no folding handlebar on the scooter stem. Upon folding, the handlebars are connected to the back fender by a small frame under the bell, locked in place by a latch.
Features of M365 Pro Original Electric Scooter:
The Fully Loaded AOVO M365 Pro is a High Performance, Extremely Durable, High Speed, Lightweight Electric Scooter with a Huge Battery. It is also Jam Packed with the Very Best Specifications and Newest Technologies Available.
Great Design with aluminium alloy
The sleek and elegantAOVO M365 Pro Electric Scooter has a minimalist design made out of aircraft-grade aluminium alloy, and weighs just 12KG. Taking only 3 seconds to fold and go, this scooter is easy to transport, and can comfortably fit in the boot of a car.
HD Digital LCD Display:
Pair your AOVO M365 Pro via Bluetooth and connect to the AOVO App to check your ride statistics on your smartphone. The LED display dashboard on the scooter indicates your ride mode, current speed, and remaining battery power in real time.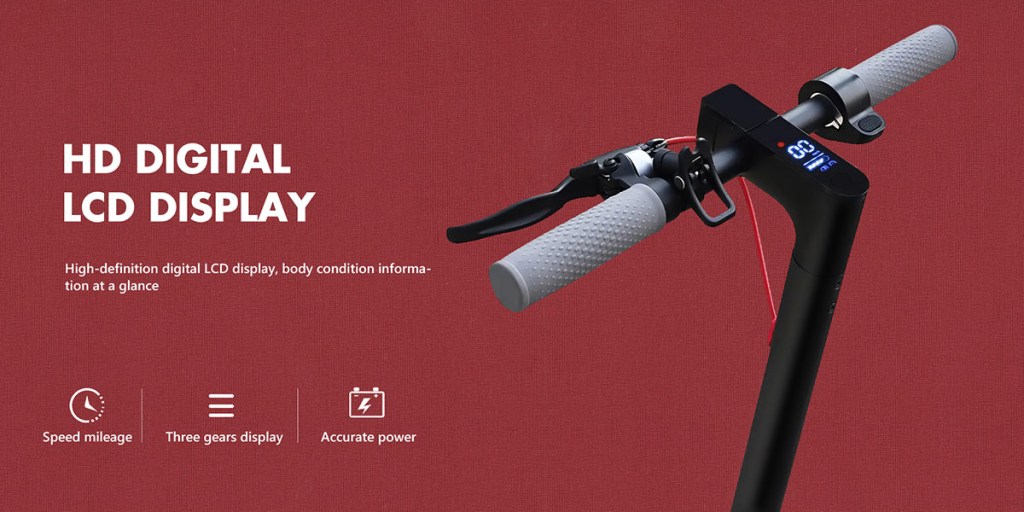 Gear and Accessories:
Wearing a scooter helmet when riding the Aovo Pro is strongly recommended, as you undoubtedly already know. For the SMART4U helmet, Aovo suggests it, and I've owned this helmet before and know it's a decent scooter helmet so that I can agree. Aftermarket modifications on the Aovo Pro are limited to a mudguard set that includes a steel bracket to secure it in place.
Not Afraid of Rain With IP54 Waterproof
Unlike the high-performance beast scoots that we love to evaluate, the Pro is commercially available and benefits from simpler manufacturing. It has an IP54 water-resistance rating, which means it can withstand a few drops of water. Because the Entire Scooter Body has a Waterproof Design and Performs Perfectly in the rain (Waterproof rating: IP54).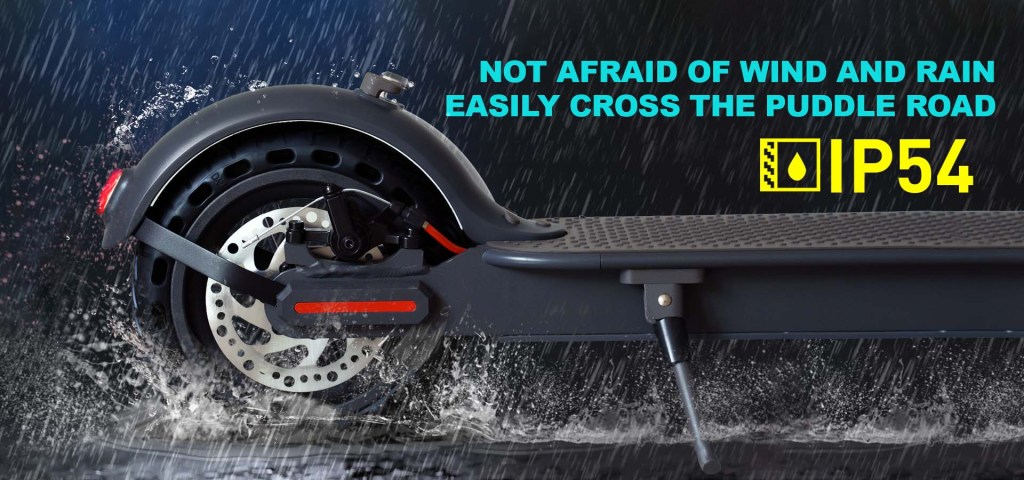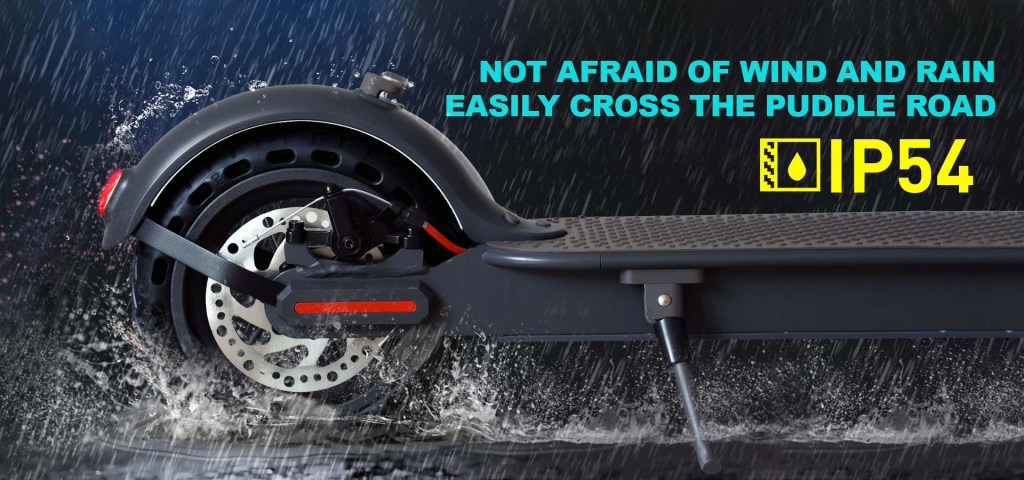 Thickened Pneumatic Honeycomb Tires:
The Pro has pneumatic (air-filled) inner tube tyres that measure 8.5-inch. When driving in rainy circumstances, the supple rubber delivers the finest performance, while the air helps to cushion your ride.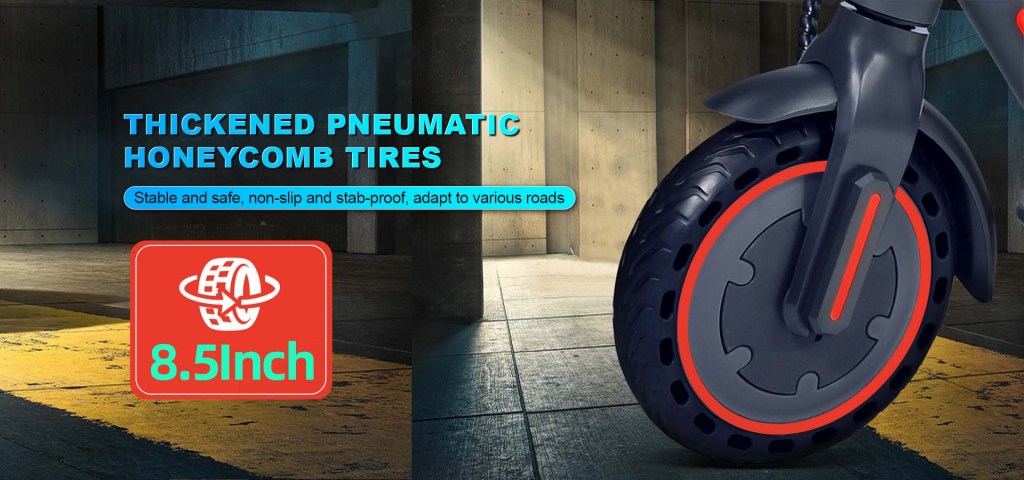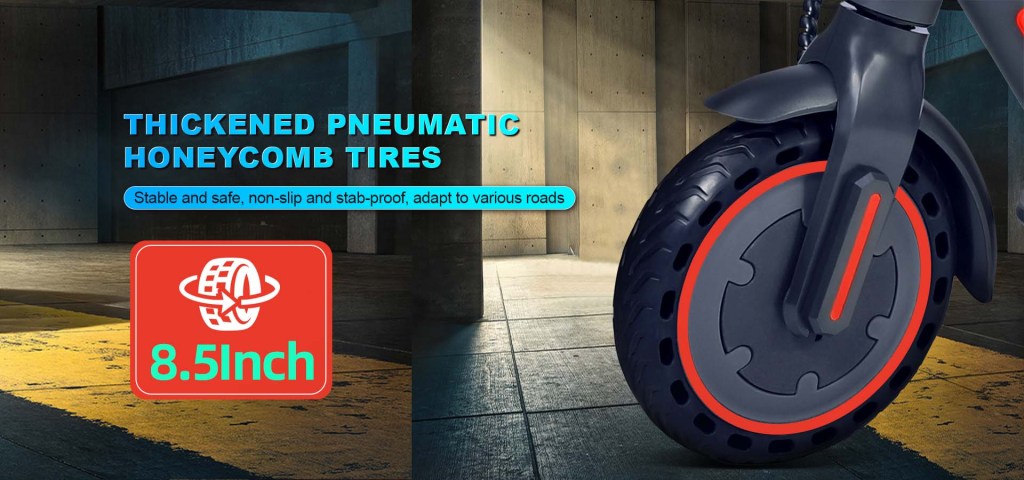 3 Speed Modes (Eco, Comfort and Sport):
Speedometer with three driving modes currently in use Intense battery for long-distance travel Remaining Power Indicator tells you when it's time to recharge it. Thanks to Trip Tracking and Range Function Lights for Night Time Cruising, it's easy to see how far you've gotten.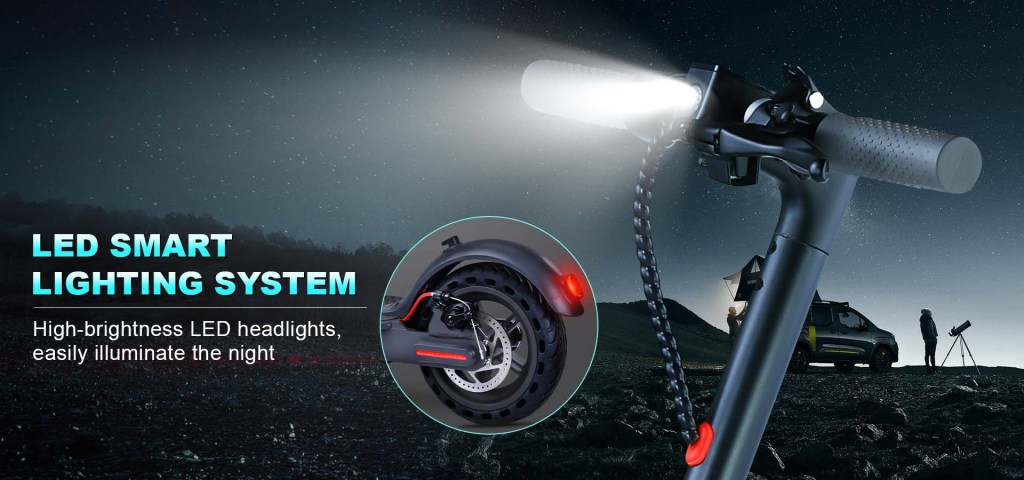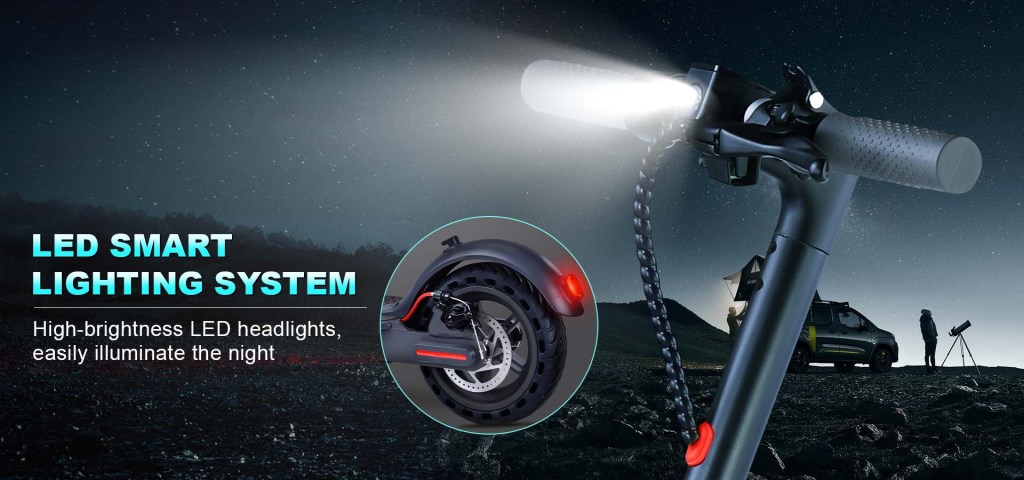 Art of Precise Timing:
Since this electric scooter can go up to almost 20 mph, you'll be zooming through traffic in no time. There are three drive modes on this model's 350-watt motor. And with a maximum range of more than 20 miles on a single charge, this two-wheeler can go far.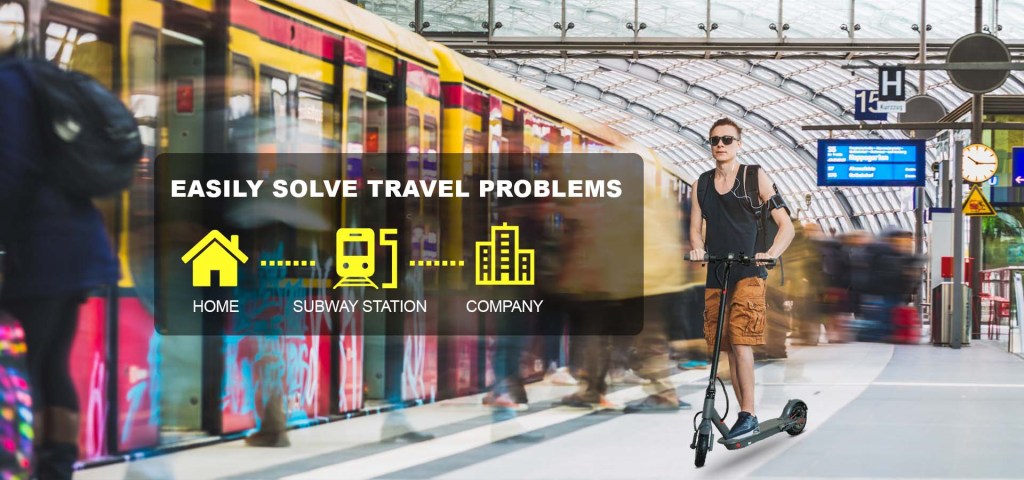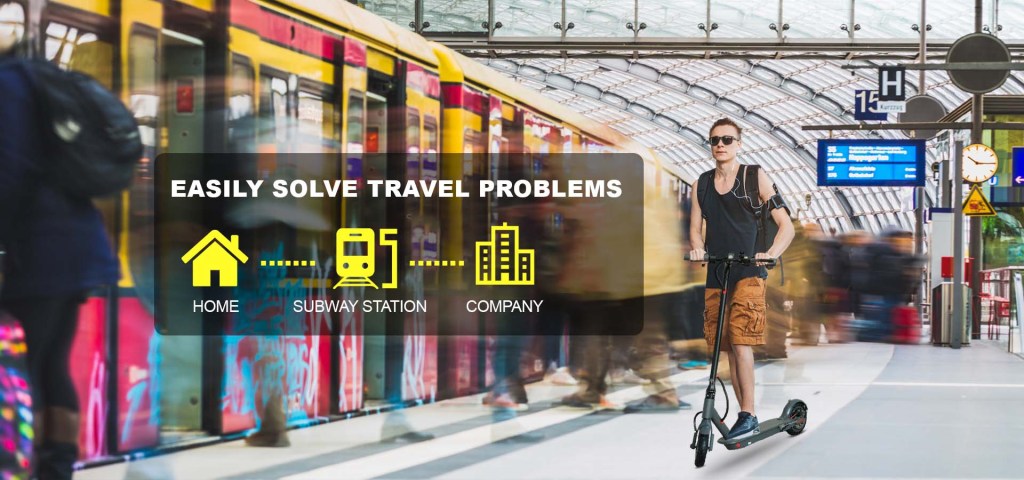 Easy to Fold & Easy to Carry
Only 5 centimetres longer than the M365 is the Xiaomi Pro, which weighs 14 kilogrammes and folds into a 112 cm long by 43 cm broad by 48 cm box. The handlebars don't fold, but the bike does fold. Both the M365 and the Pro use the same folding mechanism, which has been problematic for some riders because it allows the stem to bend when applied forward pressure.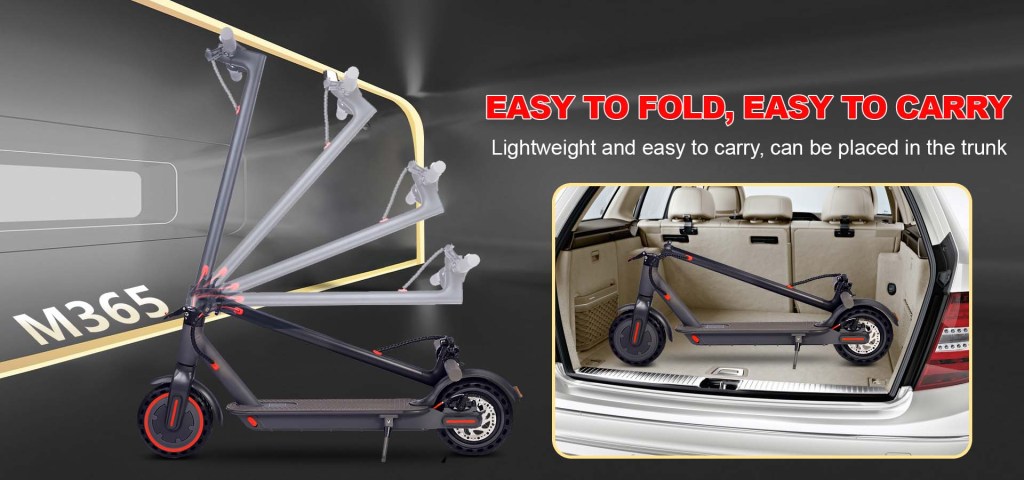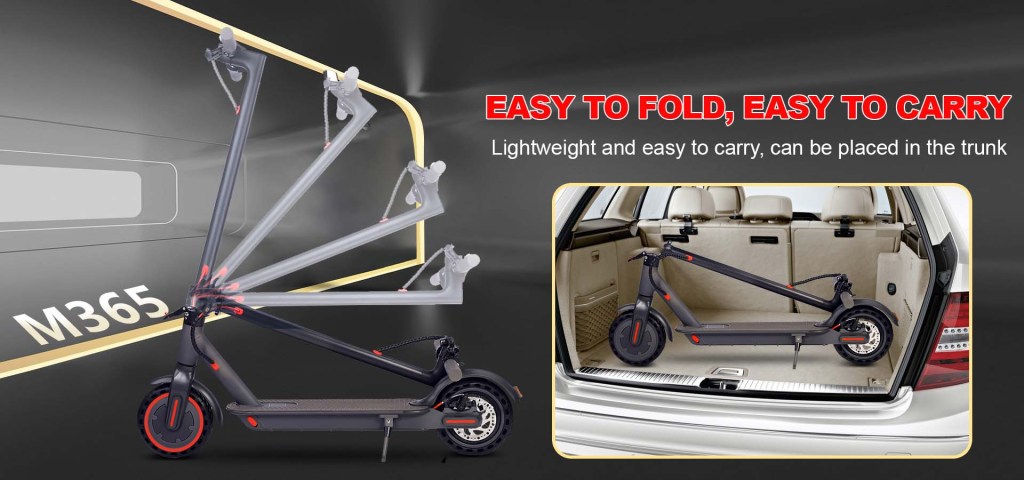 Strong Battery Life:
The AOVO M365 Pro extends battery life by recovering kinetic energy generated by use of the accelerator, and converts this into electrical power. As well as the Kinetic Energy Recovery System, this scooter is also fitted with regenerative braking which provides additional power for the battery.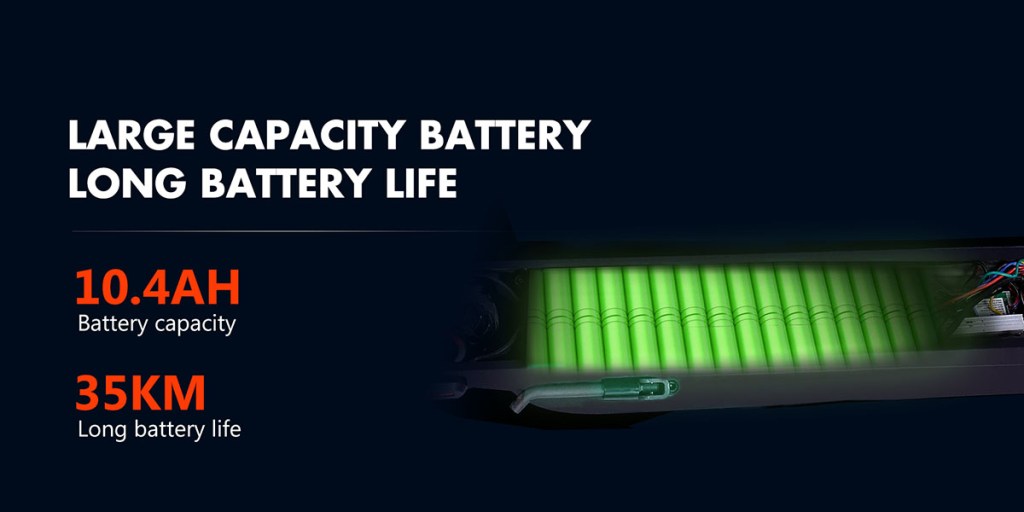 Purchasing and Delivery:
Aovo has warehouses in the United States, the United Kingdom, Europe, and China. The scooters will be at your doorstep within two to seven days in the United States or Europe, and between 10 and 25 days for the rest of the world. It gives Aovo a wide range of international coverage. Free shipping is available in the United States and Europe.
Specification:
Electrified Scooter Type
Black/Grey.
The maximum speed is 25 kilometres per hour (20 MPH)
The battery can go between 30 and 35 kilometres (about 18.64 to 21.75 miles).
36V 10.5AH Battery
350 watts of power
Anti-Skid Solid Tyres: 8.5-inch tires (no punctures)
Typical Charging Time: 4–5 hours
Disc Brake and Electric Brake are the two types of brakes.
Waterproof IP54
Climbing: up to 30 degrees
Product Weight: 12 Kg (26.45 lbs)
The weight of the package is 14.5 kg (31.96 lbs)
To put it another way, the product measures around 1100mm (unfolded) and 1070mm (folded) in terms of length, width, and height (folded)
Pros of M365 Pro Original Electric Scooter:
A scooter is ideal for commuters who travel short distances regularly. A car is also out of the question due to the additional costs. The scooter's lack of storage makes it an undesirable option for parents who frequently buy huge quantities of food.
Able to cover the necessary distance: In most circumstances, though, renting a scooter or taking part in one of London's scooter trials is the best option available. It takes an hour and a half via bus to go to school. In both directions, it was able to cover the necessary distance. I could commute to work, but I didn't do so regularly.
Classic Design: With an IP65 waterproof rating, the traditional Xiaomi-style AOVO PRO electric scooter is one of the few on the market that is completely water-resistant and completely waterproof at the same time. It has a maximum speed of 31 km/h and a maximum range of 35 kilometres with a 36V 10.5ah
Exceptional Capability: This is the pinnacle of refinement. AOVO PRO is a high-speed, lightweight electric scooter with a long battery life that is extremely durable. Many of the scooter's capabilities may also be operated using the Aovo mobile app, specifically created for this purpose. Some of these options include cruise control, speed boost, brake and acceleration sensitivity adjustment, light operation, and many more besides.
Quality of Ride: The Xiaomi Pro's lightweight, pneumatic tyres and geometric design make it agile. Carving on the Pro's wide tyres is a breeze. Because of their flexibility, they can adapt to the road better than solid tyres. More than an inch longer and an inch broader than the previous model, the new deck
Cons of M365 Pro Original Electric Scooter:
The scooter saved me a lot of money, but it's a pain to ride on sidewalks because of the bumps and dips. Other than their battery life, all scooters have the same drawback. The battery in a scooter fades, and its range reduces with each use.
If you use your scooter to get around, the money you save can go toward upgrading to a model with a better battery if that is your sole mode of transportation. In addition, many scooter manufacturers provide a warranty on their products, particularly their batteries.
Buying Link

Buy it Now from Aovo Official Website

For only £259 after coupon

Coupon : AOVO10GBP
Aovo is a Chinese firm, and the AOVO M365 Pro looks quite similar to the Xiaomi M365. That's the big red flag here. The Aovo M365 Pro boasts sturdy tires, which can be seen as a huge improvement over Xiaomi's flat tire problem, which is well-known to everyone (and solid tires can never go flat). Additionally, the Aovo M365 Pro's battery life has been enhanced, allowing it to cover a greater distance on a single charge, up to 22 miles.
Read also: AOVO Bogist C1 Pro Electric Scooter for only £439.99 on Black Friday