Mankeel introduces their new product named sliver wings, and these wings can take you anywhere like wings can take someone. Team Porsche designs this scooter, and they are a very famous manufacturer of designing models for transportation use. By riding through this scooter, you feel yourself flying as light as you are flying with wings. Manufacturers try to make this scooter as light as they can and also make this scooter trustworthy.
This scooter is very reliable, and it is designed for carrying things with you. You can ride this scooter for a long time. You can use this scooter as transportation all day long. It gives you the feeling of enjoyment and relaxation after spending your time doing your job or in school, and these wings can make all your problems of a day go in a single round. Scooters make you riding very easy during a traffic jam, or if you want some fun in life, you can take a ride on a scooter. It will give you the enjoyment of the adventure. It is the best commuter because it is designed to make this scooter easy to carry, fun to ride, and easy to use.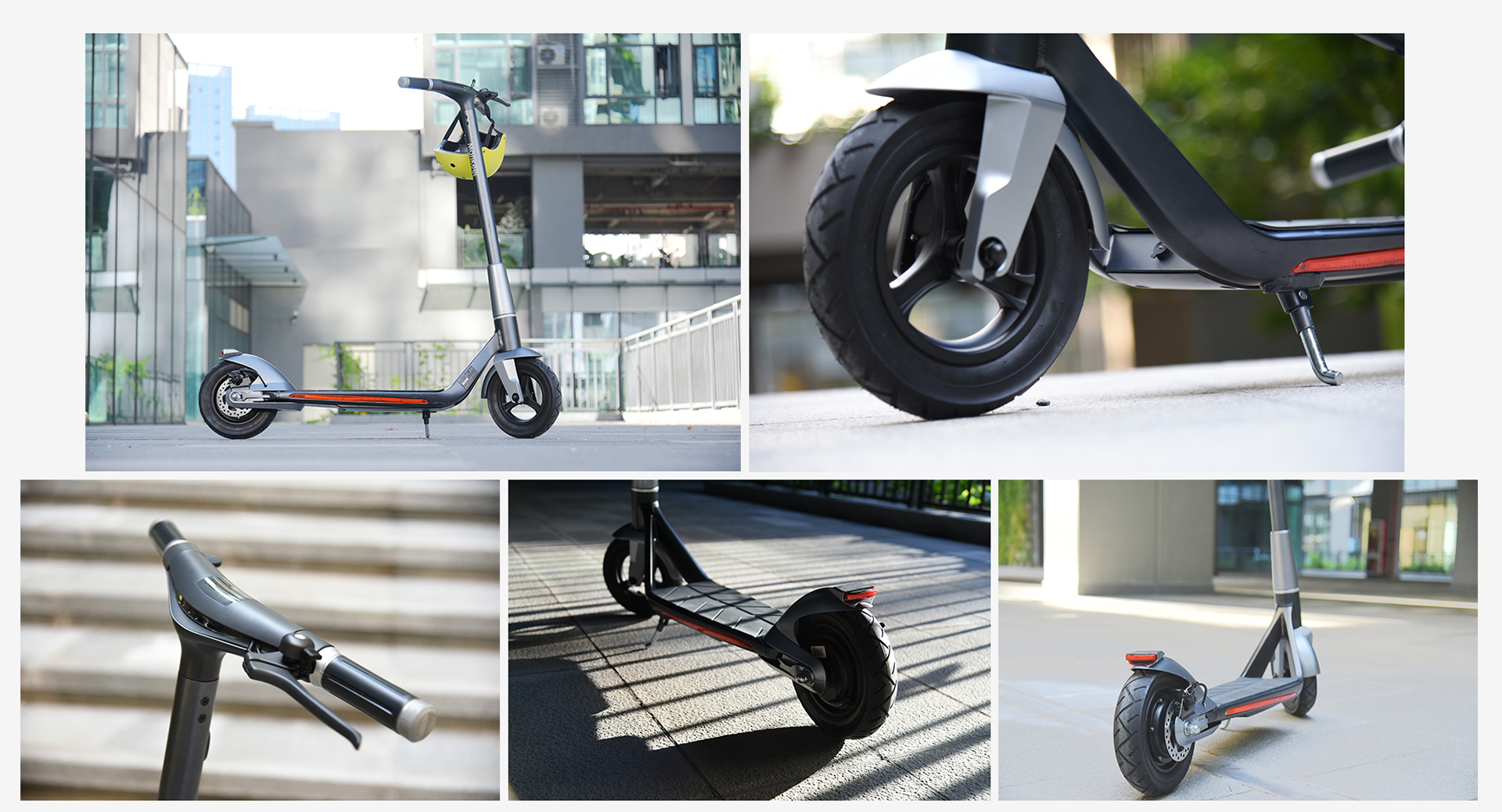 Features of Mankeel Silver Wings Electric Scooter:
Mankeel Silver Wings Electric Scooter has a powerful motor of 500 W in its rear wheel. With this motor, you can ride this scooter at a speed of 19 mph. It also has a battery made up of lithium and consists of 36V or 7.8AH with these, and you can ride this scooter for around 22 miles.
Here is another thing about its motor is that it has a peak power of 500 W. The unique feature of this scooter is that it can ride to the slop of 18 degrees which is easy for riding in hilly areas.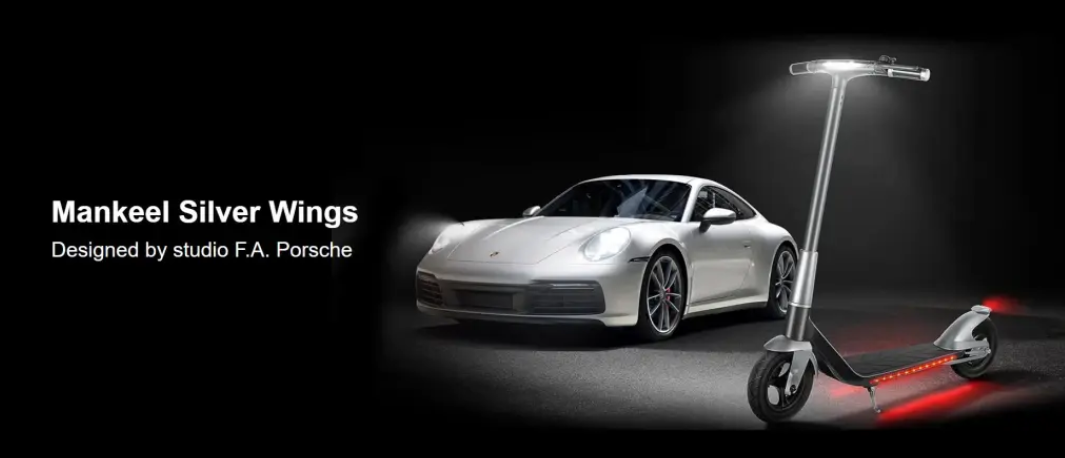 19 mph is not much speed, but you need the most efficient breaks to stop a scooter at this type of speed to a safe spot. With the help of a rear disc brake, you can stop the scooter at a very high speed wherever you want.
It is one of the lightest scooters on the market because it is made from very light weighted aluminum and the weight of this scooter is around 14 kg. You can easily fold this scooter, it just takes some seconds with a simple push and pull to fold this scooter, and after that, you can carry it wherever you want. The designer tries to make this scooter portable and easy to carry. After folding, it will become enough shrink that you can even store or place it in the trunk of your car. The lightweight of this scooter also makes it more comfortable.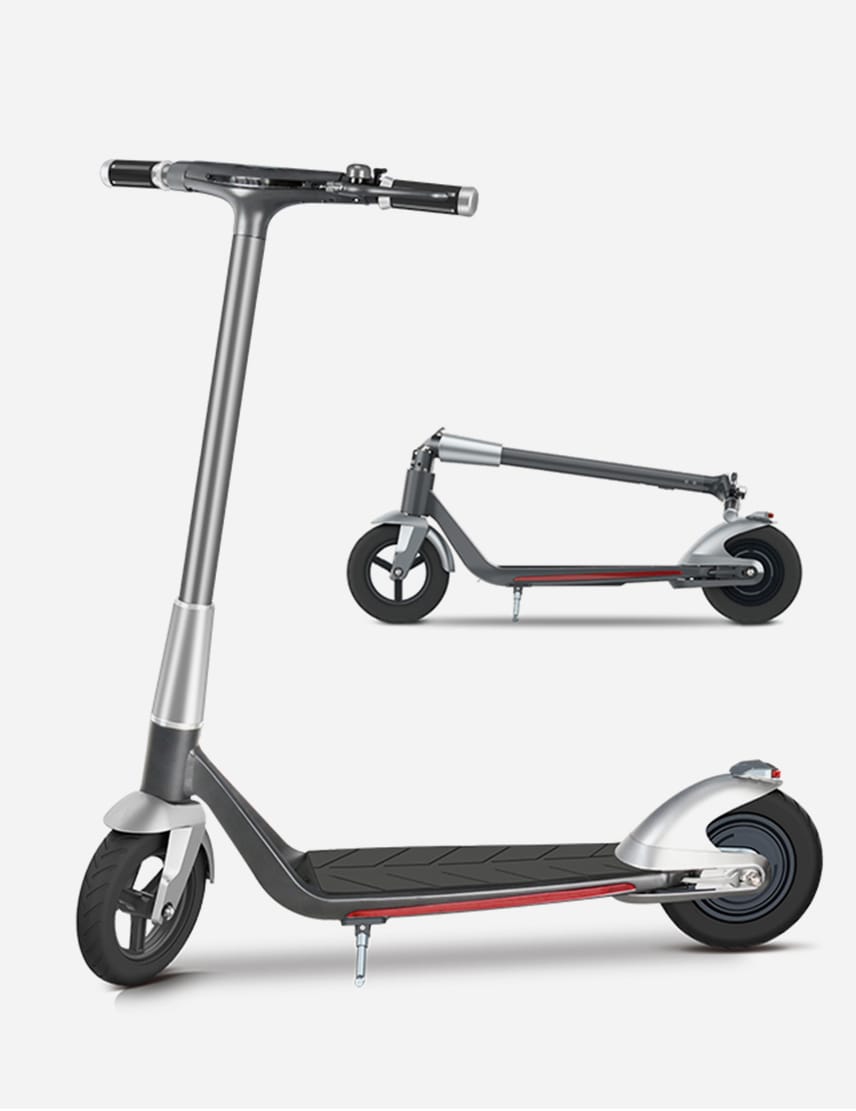 This scooter is designed beautifully that can attract someone by looking at this. The design of this scooter is unique in its way. There are a lot of vibrant colors available, which are the center of the attraction. By just taking a look at this scooter, you will fall in love with this scooter. It is a craft very elegantly, and it can stand every test. It also has humanized front hook with a hook bearing of 3 to 5 kg. It is designed in a very beautiful way, and it has many different features than other scooters, so it will be fun to ride this scooter.
This scooter has very big headlights that make it very confident to ride even at night. The source of the light is much brighter and stronger than other scooters. It also has a wide screen lamp surface by which light got to irradiate, and it increases the range of light by which you can easily see the road more clearly.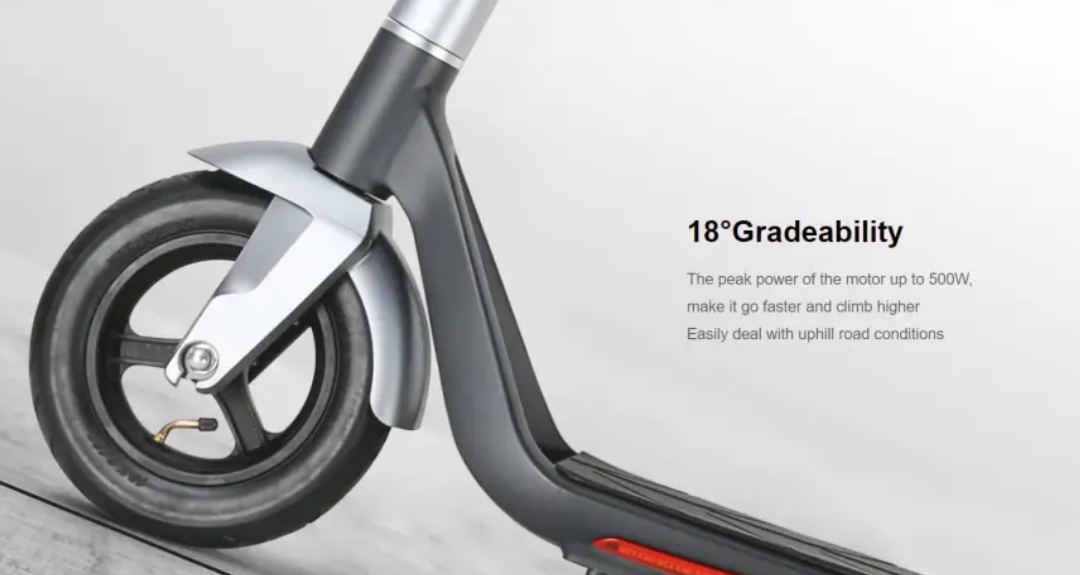 This scooter has lights of body atmosphere and moving scenery. These cool LED lights are in the body of atmospheric lights that make it very beautiful. This scooter has many other fashionable things that make you the focus of any crowd, like breathing effects, horse racing effects, and warning effects as well. Warning effects are very fashionable or attractive in this scooter, and at the same time, it also gives warning to people at your surrounding for their safety that electric scooter is coming. So I can say that this scooter can act as a warning for others and act as a source of fashion.
The maximum range of this scooter is 35 KM, and it is enough distance by which you can many places with your Silver wings. Silver wings have a very high-speed power supply, high efficiency to direct speed, the long-distance ability to make it ride up to 35 kilometers.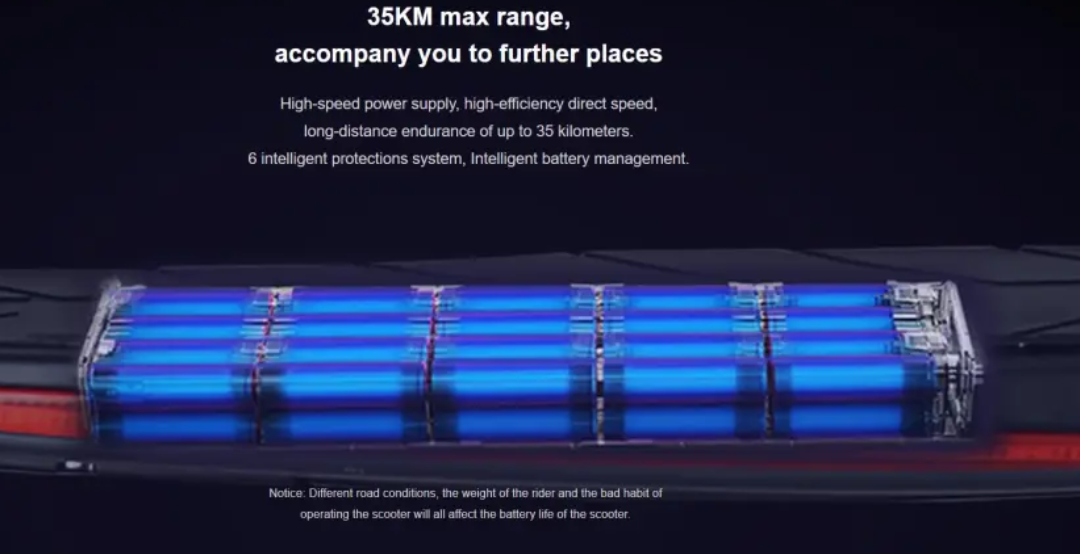 High quality of outside and inside:
The presentation of this model of the scooter is designed by the famous Porsche team. Its design is very smooth, which truly shows the elegant work and principles of a Porsche team. They give it a new look to the scooter, like the width of the body of the scooter, anti-theft system, and damage prevention that's make it very safe from other things. Porsche's team tries to minimize the weight of the scooter as much as possible to make it portable, and also they maximize the speed of this scooter.
Big vacuum tires of 10 inches:
The larger the size of tires, the better performance of shock absorption. By working on this theory, the Porsche team increased the size of the tires of the scooter. You know that it takes much more cost in big vacuum tires as compared to some ordinary tires. But manufacturers never want to save the cost of material by reducing their customers ' pleasant riding comforts. The other advantage of vacuum tires is that they have low pressure, making them explosion-proof and more resistant to wear than ordinary tires.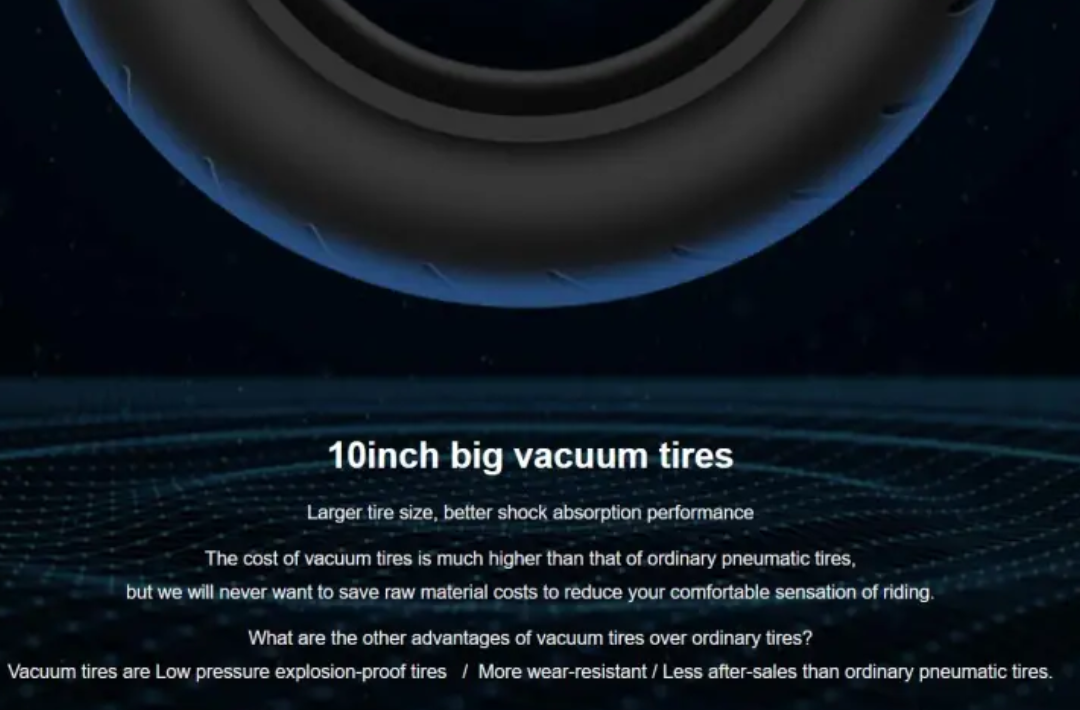 Visual LCD:
Beautiful visual LCD and interactive panel instrument increases its beauty and sense of fashion in technology. It is very simple and easy to use this LCD. By this, you can see the power and speed of the scooter easily with one glance. It will help you understand how much charging is left in your scooter and remind you to charge the scooter.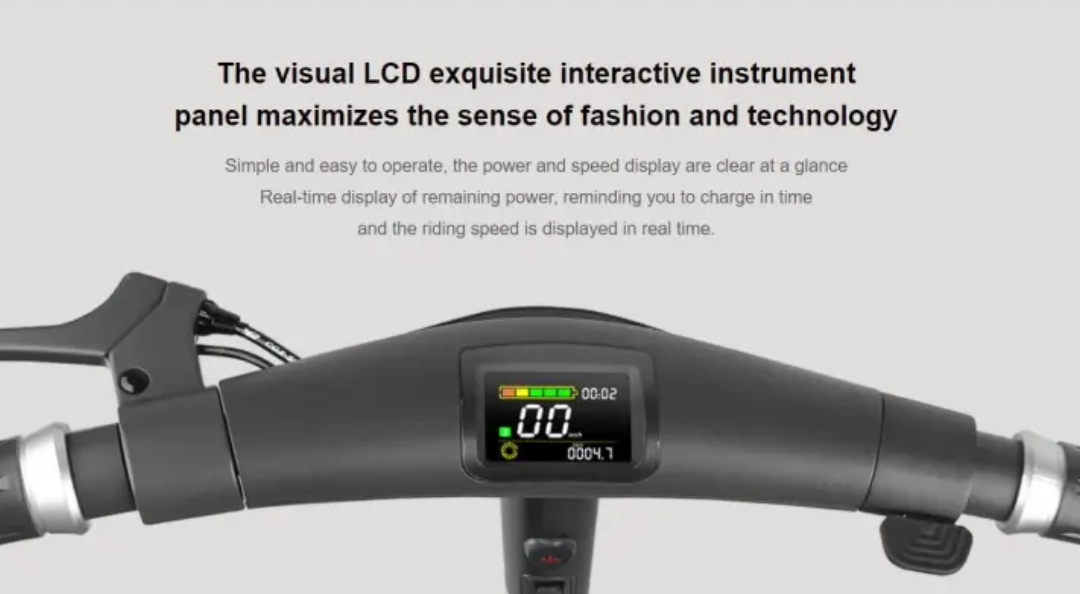 APP intelligent Operation: 
It also has an intelligent APP operation that provides real-time data detection and intelligent dynamic with complete functions. You can also enable anti-theft lock through this app, and it also provides confidant management.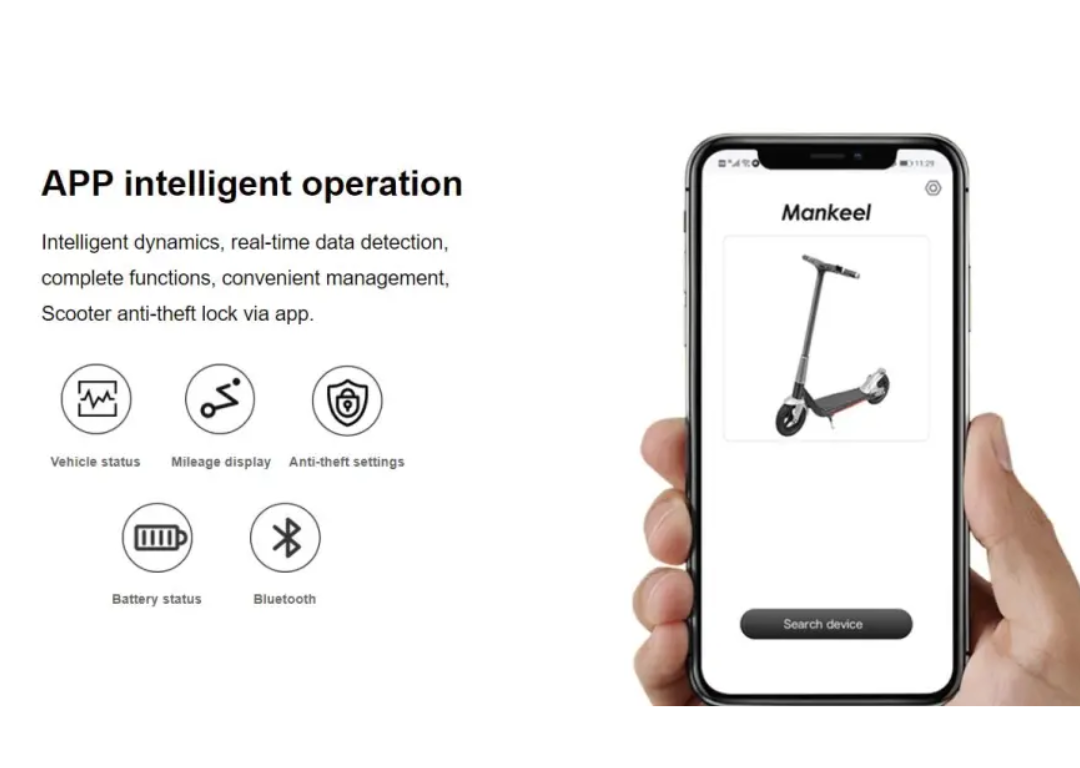 Buying Link

Buy it Now from Official Website

For only £499.99
Specifications:
Rated Power of 350W
Peak Power of 500W
Voltage: 36V
Battery: Consist of 7.8Ah
Max Range: It can give you a ride from 30 to 35KM
Waterproof: Sufficient for rainy areas
Max Load: It can bear 120KG
Max Grade ability: Can cross the slope of 18°
Three-speed control: It has 3 control of speeds 15, 20, 25KM
Brake system: Rear-wheel disc brake (that can save you from an accident)
Tires: 10 inches, rubber vacuum tire (explosion-proof)
Hook Bearing: With a weight of 3 to 5KG
Folder: Sleeve folding
Net Weight: 14kg
G.W: 18kg
Charging time: 3-5 Hours (approximately)
Full size: 1130*580*1135mm
Folded size: 1130*580*500mm
Package size: 1200*240*560mm
AOVO is an enterprise of technology famous for selling electric scooters online. They already have the trust of people worldwide and have a large number of customers all over the globe. Electric scooters are the most successful technology of AOVO that makes their business grow. They sold their scooters to more than 30 countries (approximately) by this we can take an idea how big their business is and how much popularity they got in the world. They give professional services to their customer with 2 years of warranty on all products. They have their manufacturer electrical scooters as well as they have another brand of scooters.
Read also: AOVO Bogist Thunder MAX2 Electric Scooter for only £499.99 on Black Friday