The tech giant has now officially confirmed the date of its next conference on September 7, in which it presents the iPhone 14 series.
Apple event kicks off to unveil a new generation of iPhone phones, with new versions of Apple smartwatches, and it is expected that Apple will present new versions of the iPad during the event.
Apple Far out Event Details
Apple has shared a teaser to confirm the date of the event, which will be called "Far out", and according to recent reports, Apple is scheduled to present the new 6.1-inch iPhone phones for iPhone 14, 6.7-inch for iPhone 14 Max, and 6.1-inch for iPhone 14 Pro And the iPhone 14 Pro Max version, which also comes with a size of 6.7 inches.
Previous leaks also indicated that the weak shipments of the iPhone 12 mini and iPhone 13 mini led to Apple's decision not to launch the "Mini" version this year.
On the other hand, the versions come with improvements that include memory, processor, and rear camera settings in the Pro versions in particular, with improvements in the front camera in all versions, but the Pro versions come with slots for the selfie camera, and these versions also get the A16 chip.
It is also expected that Apple will present during the event a series of Series 8 smart watches that come with a body temperature measurement feature according to expectations, so we await the official event for more details about Apple products to be launched at the event.
Apple Far Out Event Wallpaper
Aside from new launches, there is always another reason to get excited if Apple events. Yes, we are talking about the background of the event. Apple always shares invites with a new wallpaper that shows off one of the upcoming features, at least most of the time. And this time there's a new background as well. Apple Far Out Event Wallpaper is one of the best wallpapers shared by Apple. And we customized its wallpaper in different colors. Below you can see the preview.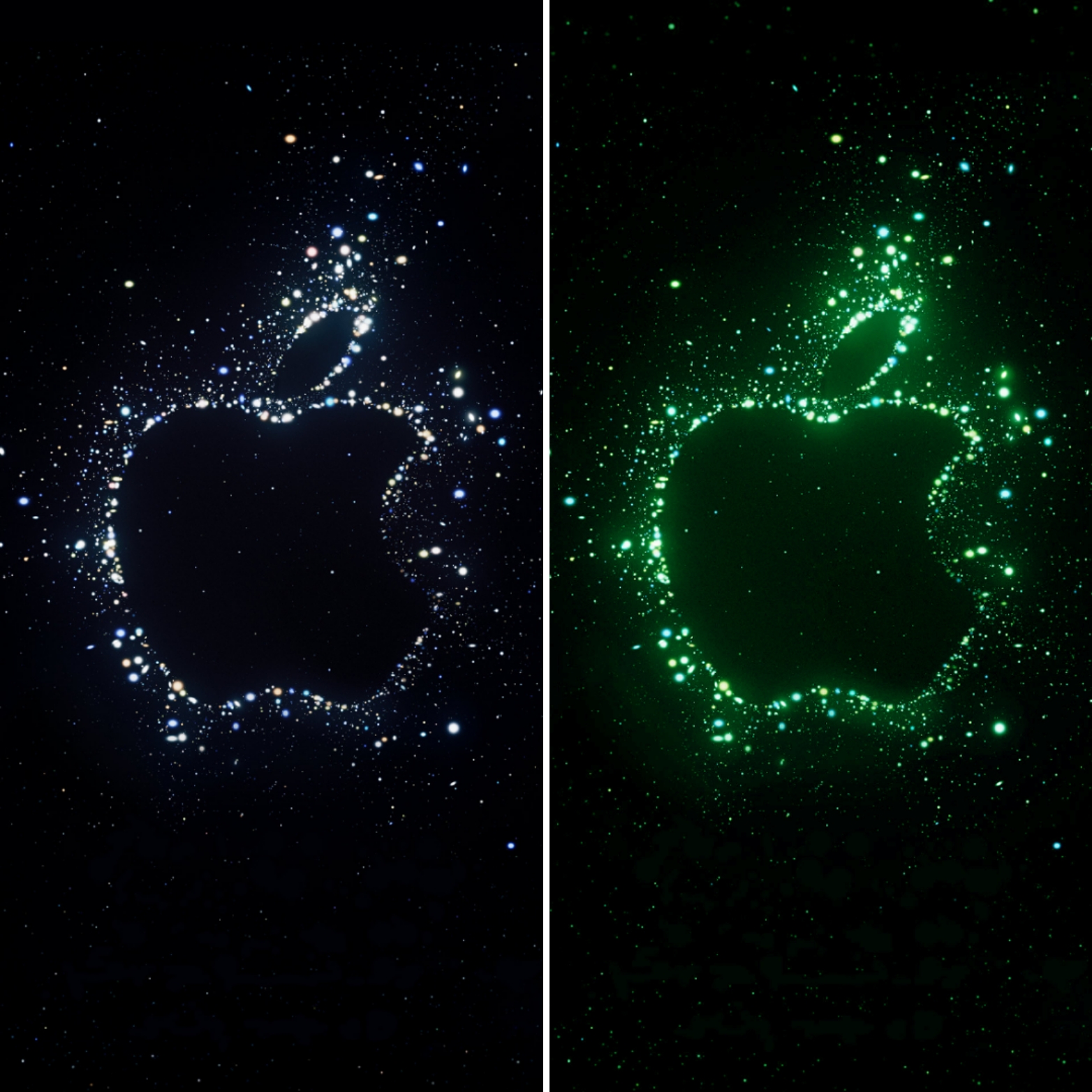 Download Apple Far Out Wallpapers full resolution
If you like those wallpapers, please share it with other communities and forums. Don't forget to join our telegram group for more wallpapers, Themes, Ringtones Update.
Read also: Download iOS 16 Wallpapers full resolution QHD+