It is because it is what you use to type something, whether numbers, symbols, or letters. They are the best and perfect keyboards for every use. Especially if you are a gamer, you know the importance of mechanical computers. It is great for improving the overall gaming experience. When getting your gaming devices, it is essential to get the hardware that best fits your gaming needs. However, sometimes gamers value style over actual performance. When it comes to Akko Uchiha Itachi 5108s, you don't need to compromise on style and performance.
It is a very traditional-looking piece of hardware. In addition to this, it is sturdy, with prominent, clickable buttons. In this short guide, you will learn about the features, benefits, and drawbacks of the Akko Uchiha Itachi 5108s mechanical keyboard. Akko Uchiha Itachi 5108s is a full-size keyboard with RGB and printed PBT keycaps. In terms of form design, a reasonably standard approach has been chosen. However, the only deviation is the key above the numeric keys. A button on the calculator lies just above the num lock, while the other keys are volume, respectively. Akko Uchiha Itachi 5108s is a character from the anime Naruto.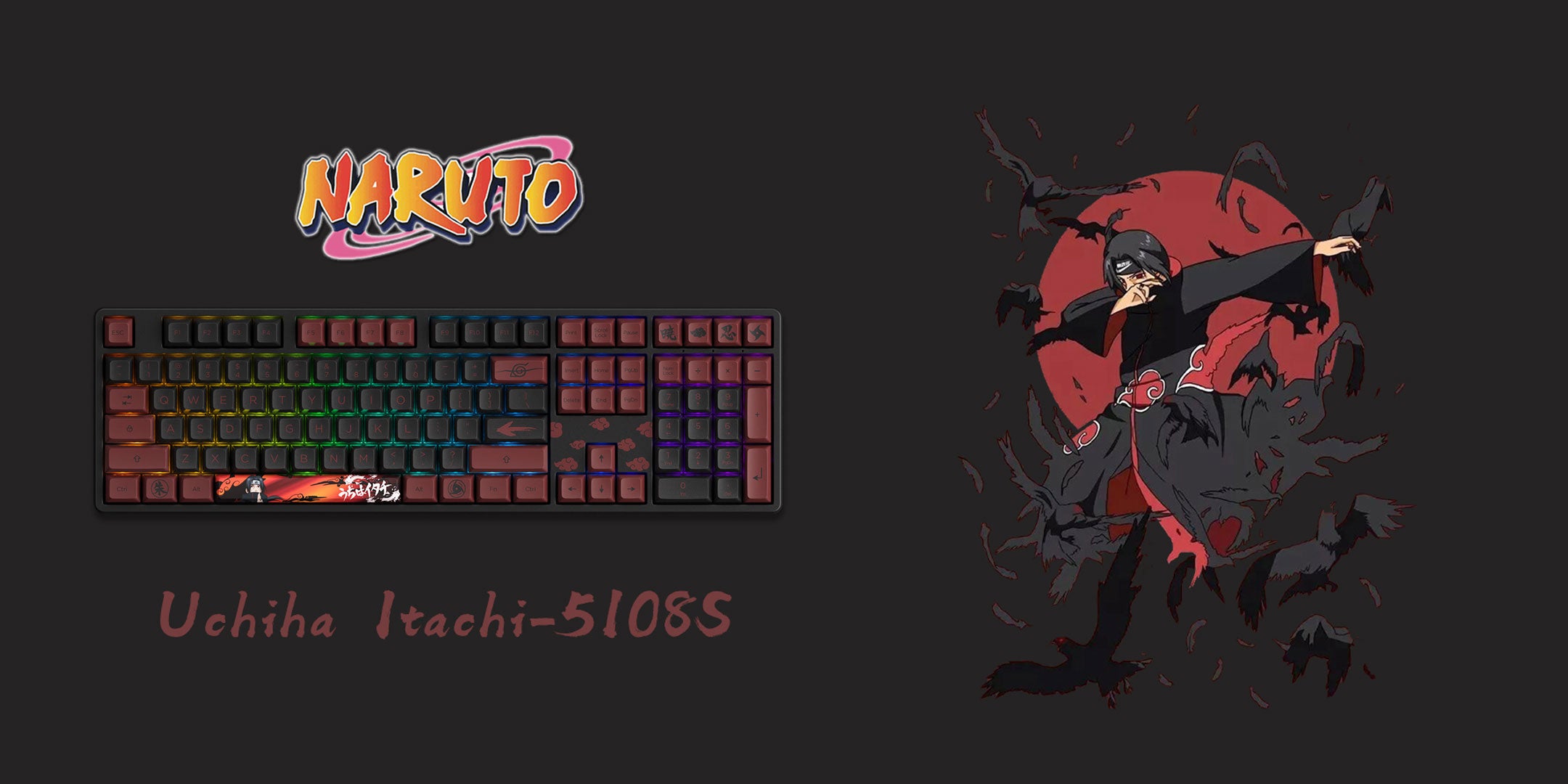 When we talk about the external appearance of this mechanical keyboard, there is a jumping character on the space bar button of the keyboard. Keep in mind that Itachi is a famous character from the anime Naruto. There are also some design elements with the Akatsuki clouds with some relief. Moreover, the casing of this mechanical keyboard fully conforms to the traditional full-size shape. There are the graphics on the keys.
Purchase Link

Buy AKKO Uchiha Itachi 5108s Mechanical Keyboard from Akko Official Website for only €119.99
AKKO Uchiha Itachi 5108s Mechanical Keyboard Features:
PBT Dye-Sub Keycaps of JDA Profile: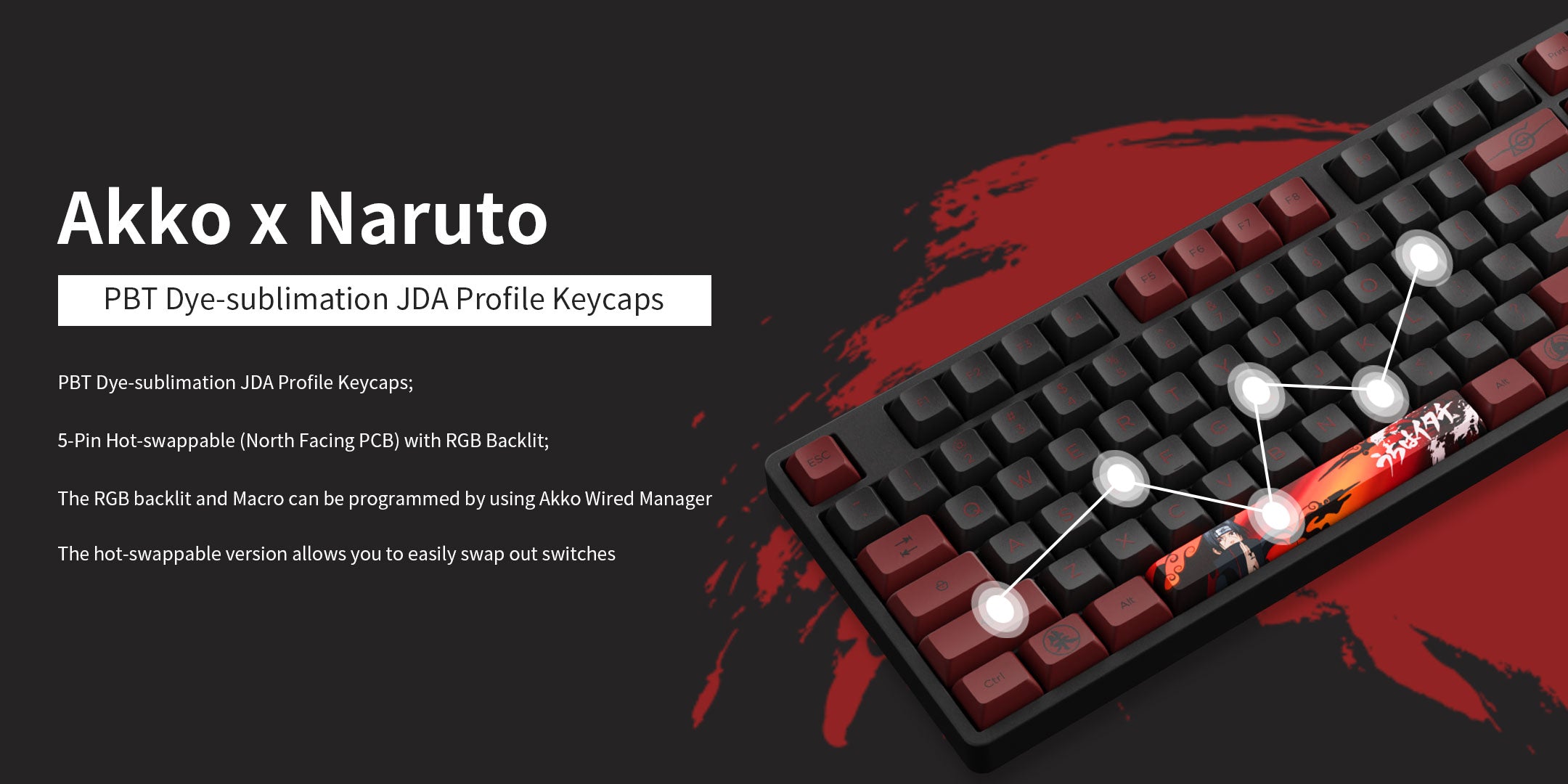 The keycaps of Akko Uchiha Itachi 5108s Mechanical keyboard are made from thick PBT, and the legends are made through the dye-sub process. It is one of the most durable inscription methods to prevent the keys from wearing or discoloring with use. Apart from this, PBT keycaps provide a smooth finish. So, the keys don't feel as rough as most PBT keys. They look like ABS keys when you first touch them. However, when you start using them, you will instantly feel the difference. The significantly firmer profile makes it clear that you are using PBT keycaps.
Hot-Swappable Sockets:
The most prominent feature of this mechanical keyboard is its Hot-swappable sockets. Uchiha Itachi 5108s has premium 5-pin hot swappable sockets with plate foam. This feature allows you to swap desirable switches afterward. It is one of the very useful features of this mechanical keyboard that will help customize your keyboard. It will allow you to swap the keyboard switches to make your personalized keyboard easily. You can easily change the switches by just using a switch puller. Hence, you pull out the switches and plug in other ones.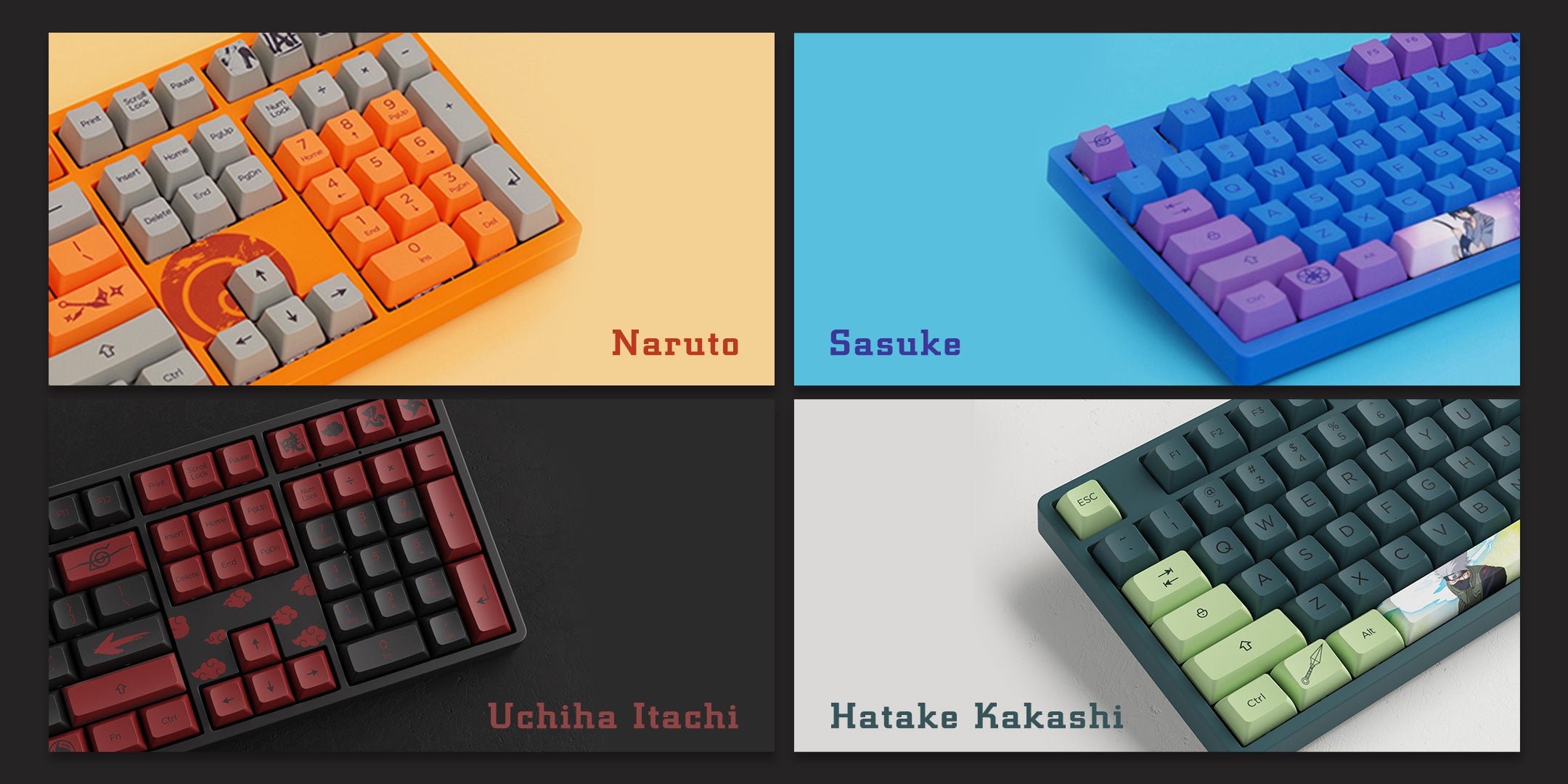 Anti-Ghosting Keys:
N-Key rollover, generally known as NKRO, is also the greatest feature of the Uchiha Itachi 5108s mechanical keyboard. This feature helps you detect all the key presses done simultaneously. Generally, the NKRO of the other keyboards is not as high as the mechanical keyboard. It means that they can detect a few key presses simultaneously. Instead, the Uchiha Itachi 5108s is a mechanical keyboard with around ten keys at once if the press can be registered. That's why it is also called Anti-Ghosting, a term used to tell that you can register more than six key presses at once.
Custom RGB & Keys:
The keys of this mechanical keyboard can re-map to allow the action sequences except for the ones used to control the Macro mode. It has built-in RGB backlit with customizable light animation effects through Akko cloud driver in wired.
Pros of Uchiha Itachi 5108s:
This mechanical keyboard has raised the bar in every way. Its switches, framing, functionality, type print method, key construction, PCB board, LED lighting, and many other features. Along with all these features, the Akko Uchiha Itachi 5108smechanical keyboard has many benefits.
It is quite stable on the desk due to its weight.
Akko Uchiha Itachi 5108s helps you to improve your typing. The slight bump after every key-press gives you ease, and your fingers don't feel pain even after long hours of typing.
This mechanical keyboard is sturdy, and keys don't stick even on harder key presses.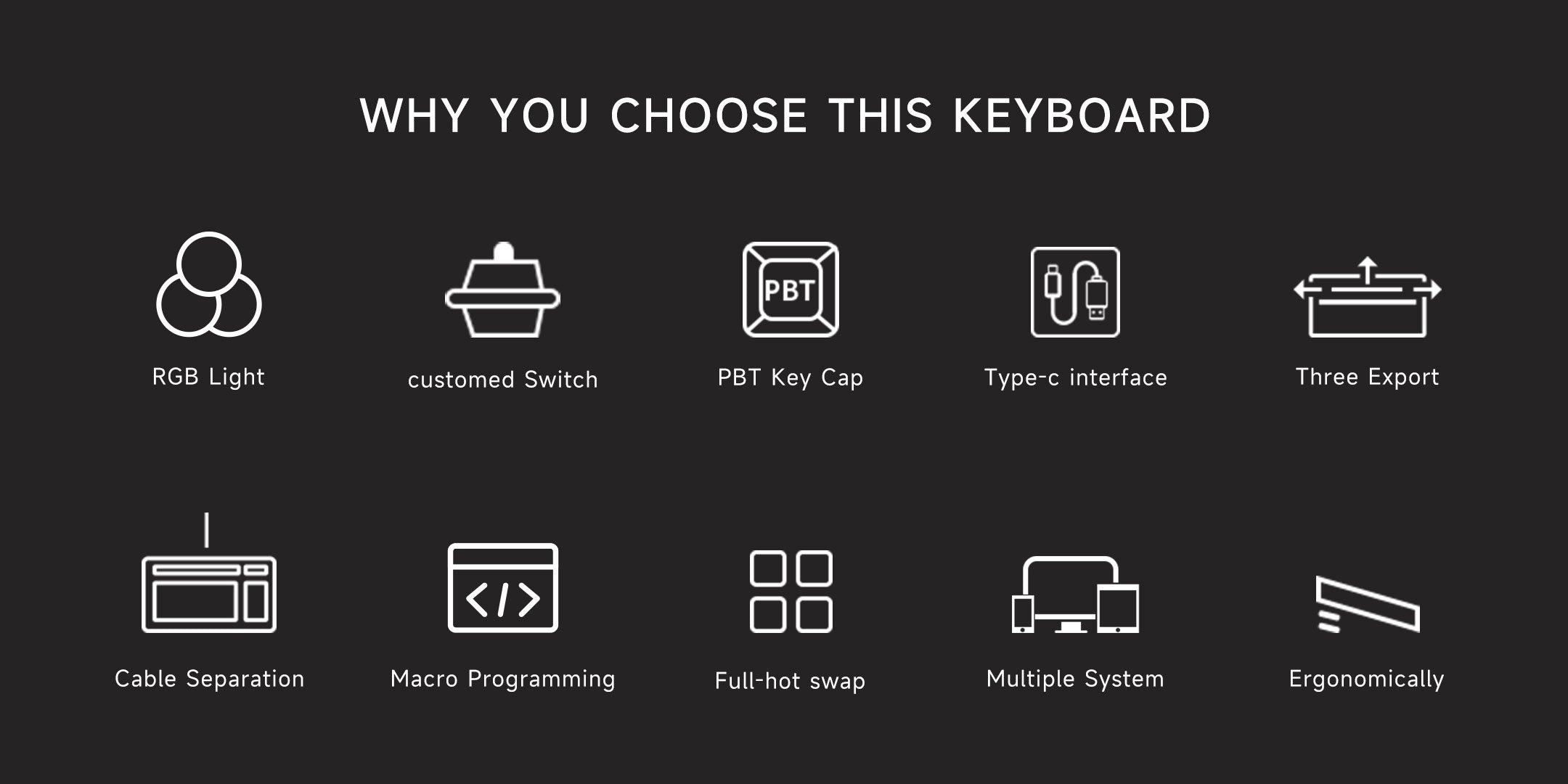 It is one of the best mechanical keyboards specially designed for gamers. Akko Uchiha Itachi 5108s improve the gaming experience and are also best for typing documents. It is generally well set up and comes with a sturdy casing, PBT keycaps, and a decent weight. I hope this product will be helpful to you. Now, you can be able to work on this product.
Purchase Link

Buy AKKO Uchiha Itachi 5108s Mechanical Keyboard from Akko Official Website for only €119.99
10% discount on AKKO keyboards from Naruto, One Piece, Dragon Ball and other anime  📆 Until 4 October 2022, you can buy one of AKKO's excellent anime-themed mechanical keyboards at a 10% discount. Simply use the code "EUAKKO".
Read also: Get Razer Kraken X Gaming Headset for $59.90 (20% OFF)