In the world of electric bikes, the ENGWE EP-2 Pro stands as a beacon of innovation, combining cutting-edge technology with thoughtful design to offer riders an experience unlike any other. With its impressive peak 960W motor and long-lasting battery life, the EP-2 Pro is ready to redefine your idea of electric biking.
Features ENGWE EP-2 Pro E-bike
Powerful Performance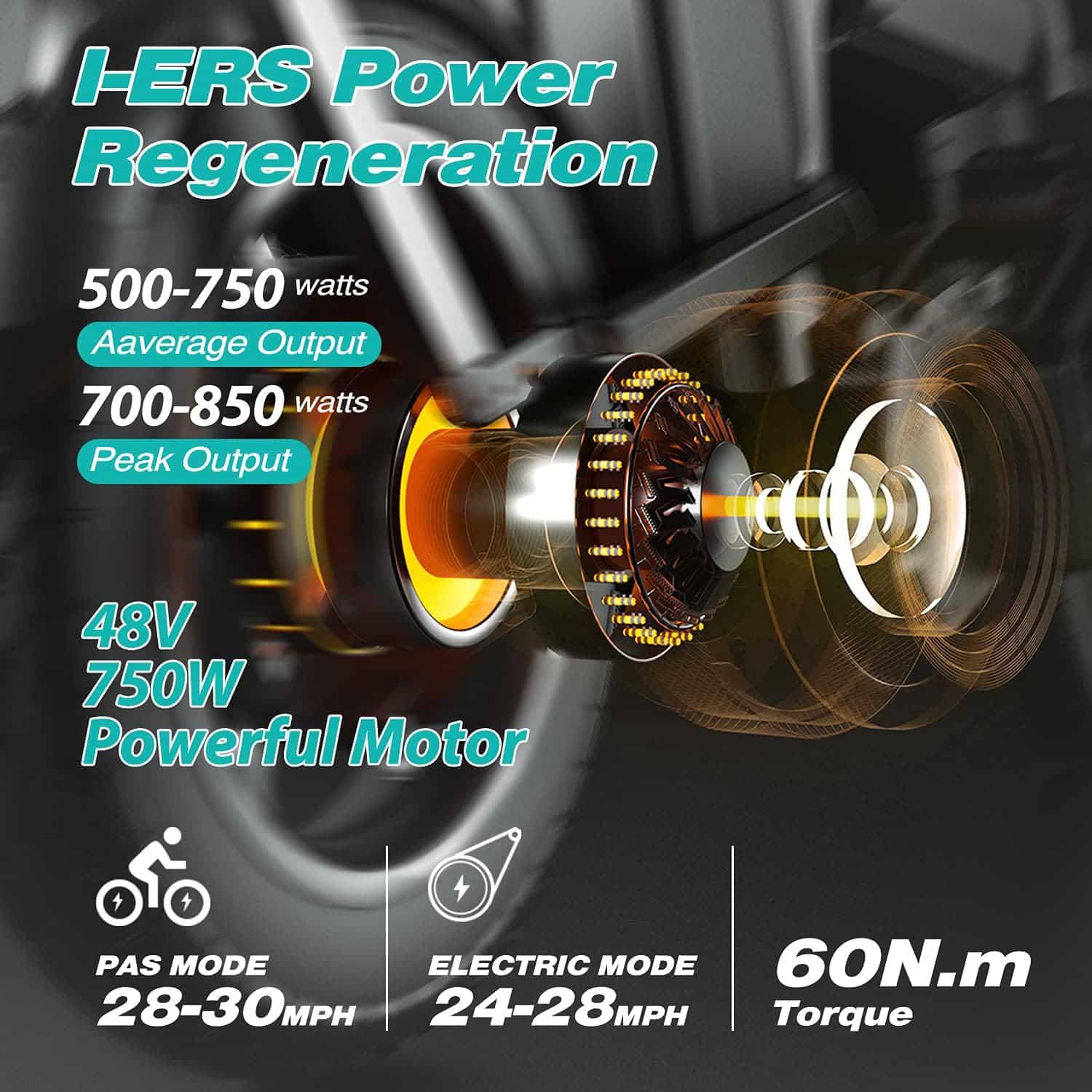 At the heart of this remarkable electric bike lies a robust 750W brushless motor. This motor is more than just a power source; it's your ticket to thrilling rides that can reach speeds of up to 26 miles per hour. The sheer exhilaration of effortlessly cruising at such speeds is sure to put a smile on your face.
Unrivaled Range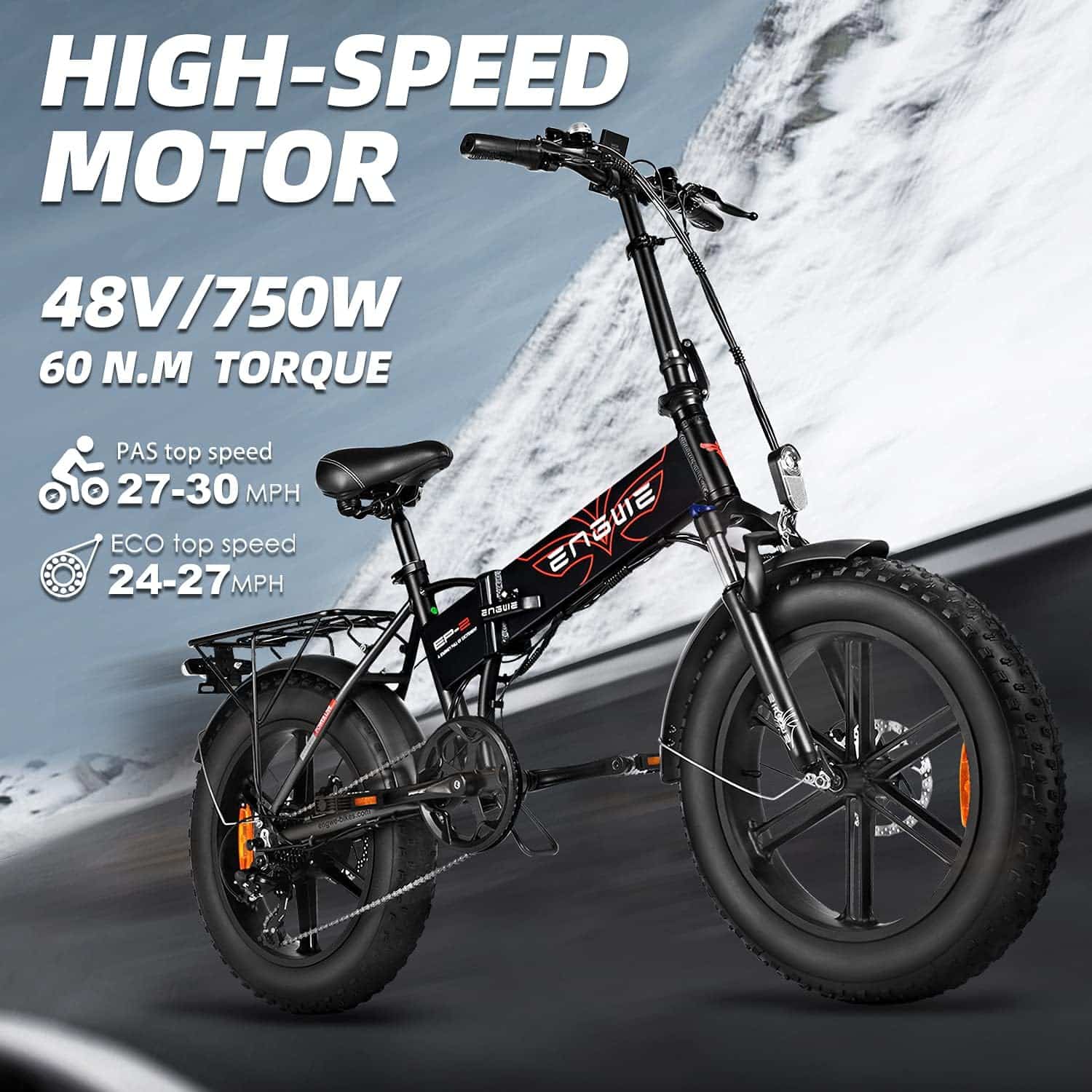 The ENGWE EP-2 Pro doesn't just excel in speed; it's also engineered for long journeys. Thanks to its 48V 13Ah lithium battery, this electric bike boasts a remarkable range of over 75 miles on a single charge. Whether you're commuting to work, exploring scenic trails, or just out for a leisurely ride, you can count on the EP-2 Pro to keep you going.
Designed for Comfort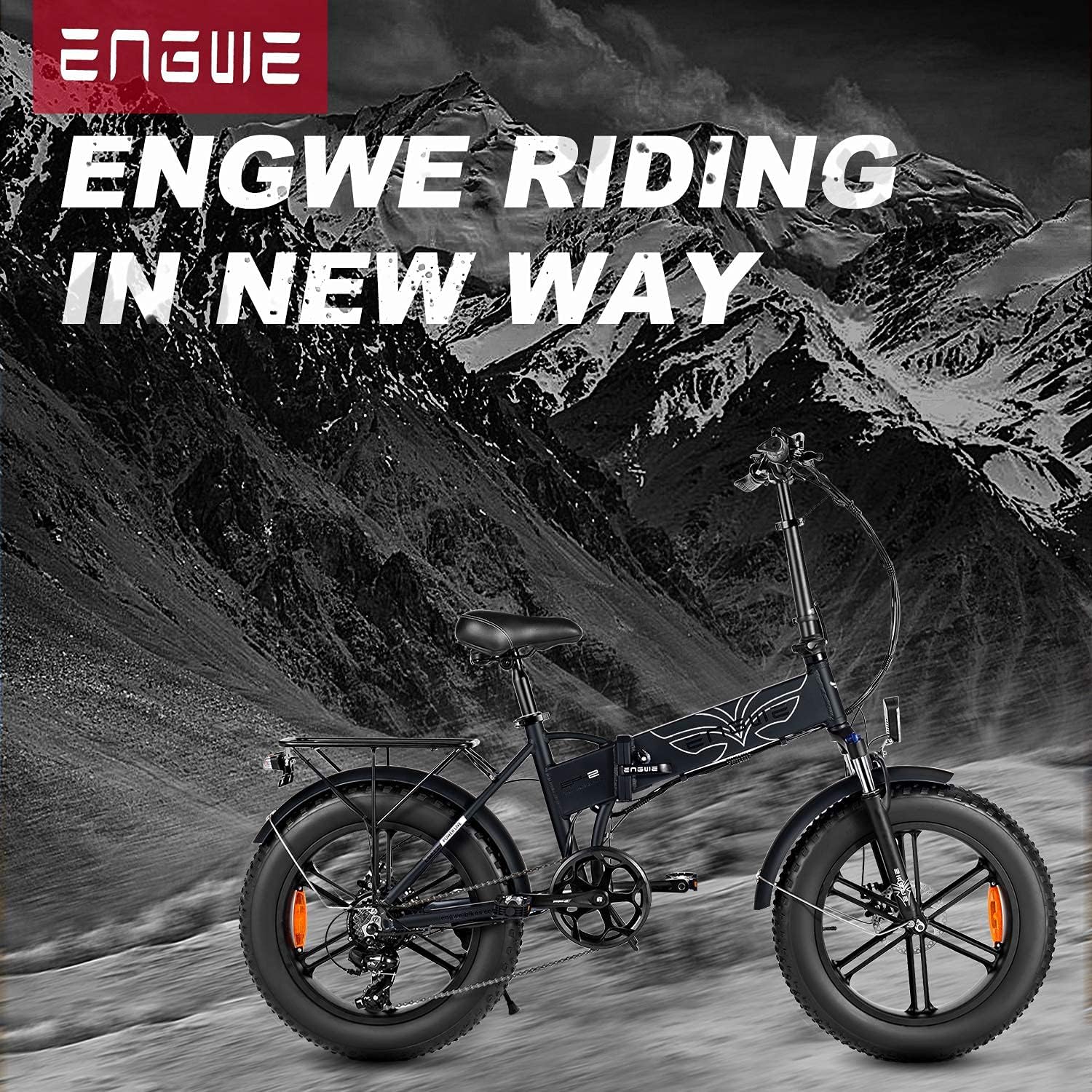 Riding a bike should be a comfortable experience, and the ENGWE EP-2 Pro delivers on this front as well. Its 6061 aluminum alloy frame provides both durability and lightness. Coupled with a front suspension fork, adjustable seat, and handlebar, this bike accommodates riders of various heights, ensuring a smooth and comfortable ride for all.
All-Terrain Adaptability
The 20-inch aluminum alloy wheels of the EP-2 Pro are engineered to tackle a wide range of terrains. Be it city streets, gravel paths, or rugged trails, these wheels offer stability and versatility, allowing you to explore the world around you with confidence.
Portability and Convenience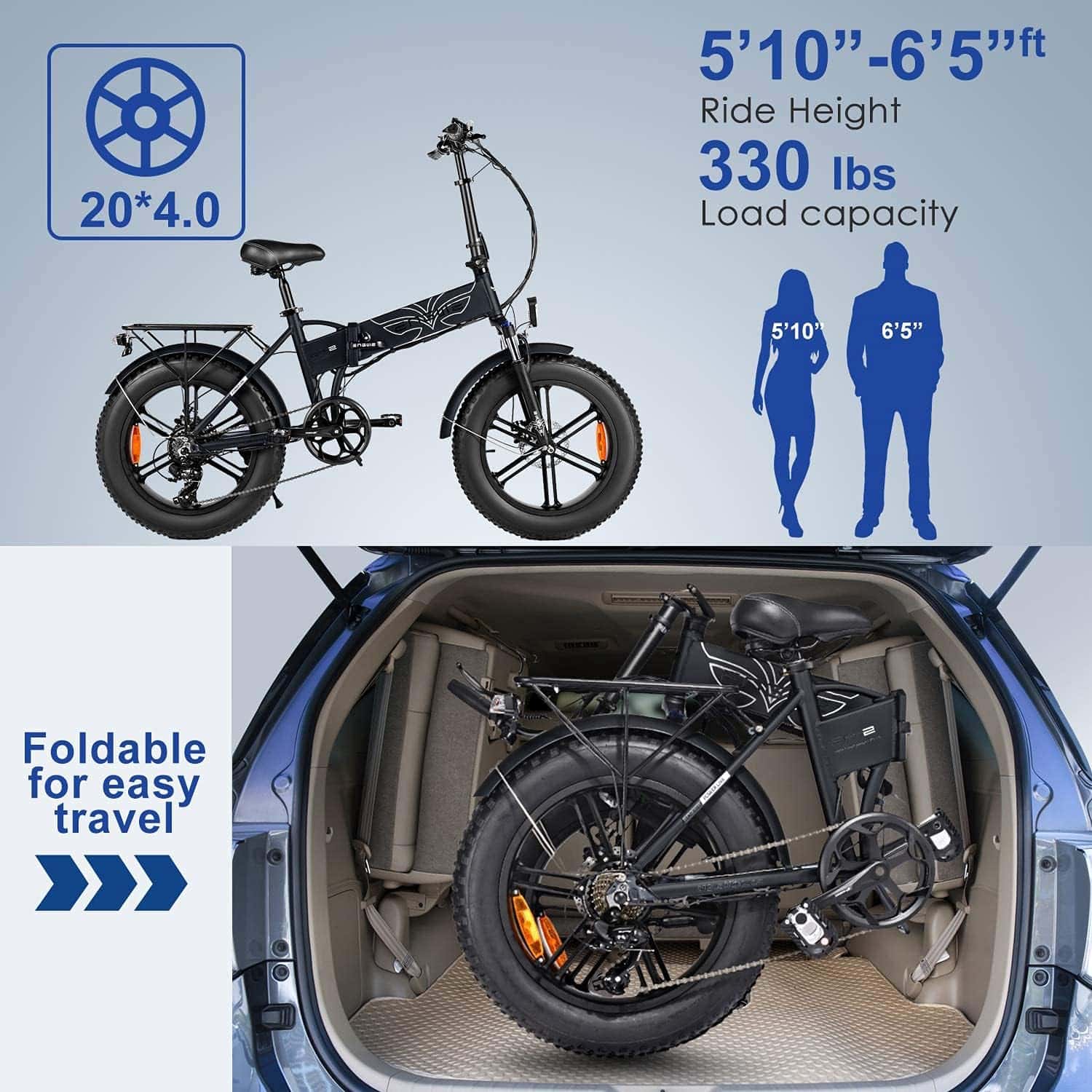 The convenience of owning an electric bike extends beyond just the ride itself. The ENGWE EP-2 Pro features a foldable design, making it incredibly portable. Whether you're planning a camping trip or need to transport your bike in a car, this folding capability ensures hassle-free storage and transportation.
Safety at the Forefront
Safety is paramount, especially when enjoying the thrill of high-speed biking. The EP-2 Pro addresses this concern with front and rear disc brakes that provide reliable stopping power, even on uneven or challenging terrains. Additionally, the super-bright front headlights and rear taillight ensure your visibility and safety during nighttime rides.
Tailored Speed and Information
Customizing your ride experience is a breeze with the 7-speed transmission system, allowing you to choose your ideal speed for different riding scenarios. The onboard display screen is your command center, providing essential information such as your current speed, motor assistance level, battery status, and more. It's all about putting you in control.
In conclusion, the ENGWE EP-2 Pro electric bike is a testament to the future of biking. It seamlessly blends power, range, comfort, and safety into a single, captivating package. Whether you're using it for work, school, or simply for the sheer joy of riding, the EP-2 Pro promises to elevate your biking adventures to new heights. Embrace the future of electric biking with the ENGWE EP-2 Pro – where every ride is an adventure waiting to be experienced.
Purchase Link

Buy ENGWE EP-2 Pro E-bike from TomTop Online Shop for only €899
Read also: Get Creality K1 Max 3D Printer for only €794 on TomTop