In the world of coffee lovers, the Hibrew H11 is making waves with its impressive features and compact design. This espresso machine is designed to take your coffee experience to the next level, and it's the perfect addition to any kitchen. Let's delve into its standout features and discover why it's become a favorite among coffee enthusiasts.
Hibrew H11 Coffee Machine Features
19Bar High Pressure Extraction
One of the key features of the Hibrew H11 is its 19Bar high-pressure extraction system. This powerful mechanism ensures that your coffee is brewed to perfection, creating more crema and fully releasing the rich, aromatic taste of your coffee beans. The result is a cup of coffee that's nothing short of exceptional.
Lightning-Fast Brewing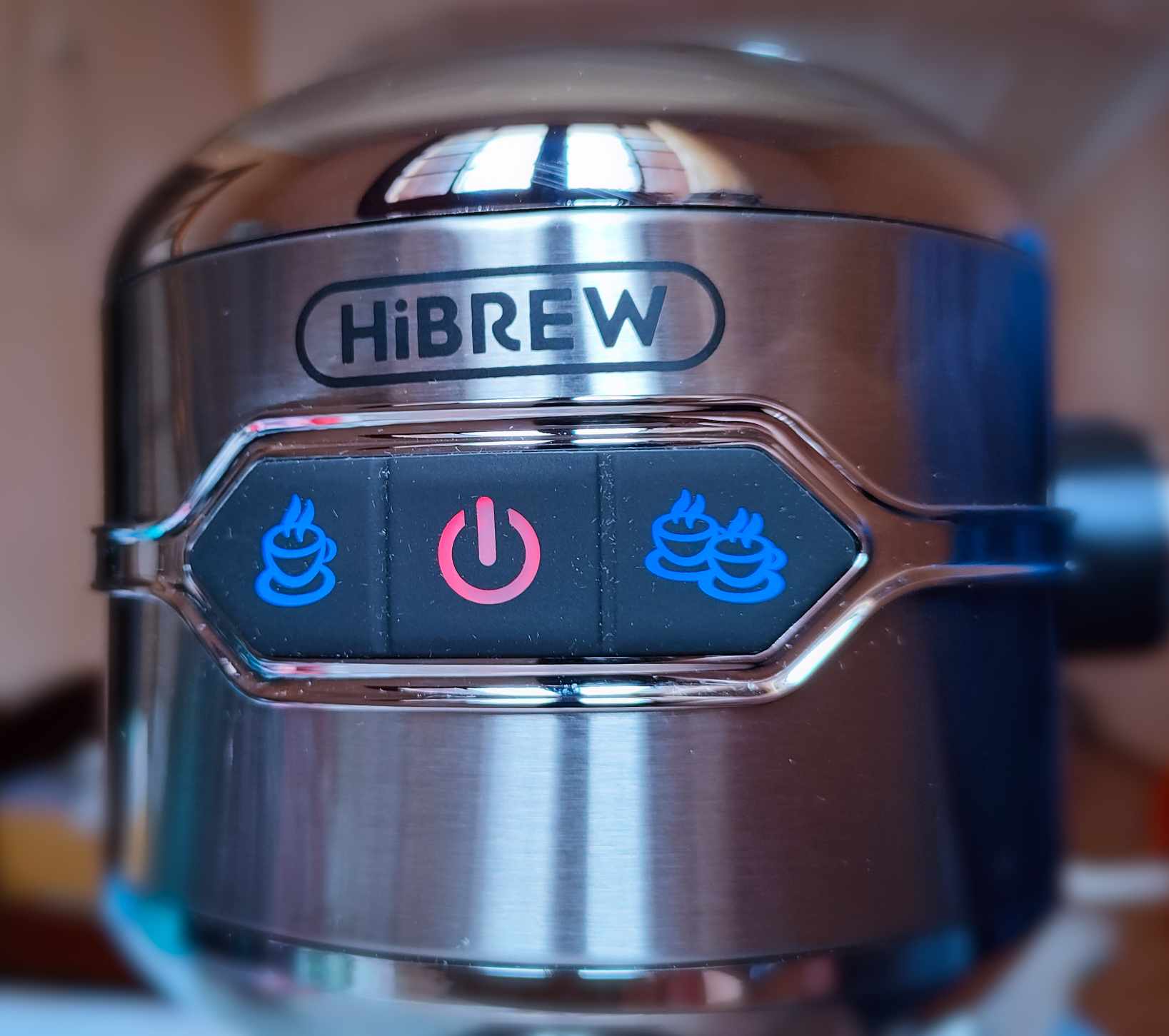 If you're in a rush or simply want your coffee quickly, the Hibrew H11 has you covered. Thanks to its stainless steel instant heating element, this machine can heat water rapidly while maintaining precise and stable temperature control. In just 25 seconds, you can have a steaming cup of coffee ready to enjoy.
Single and Double Cup Options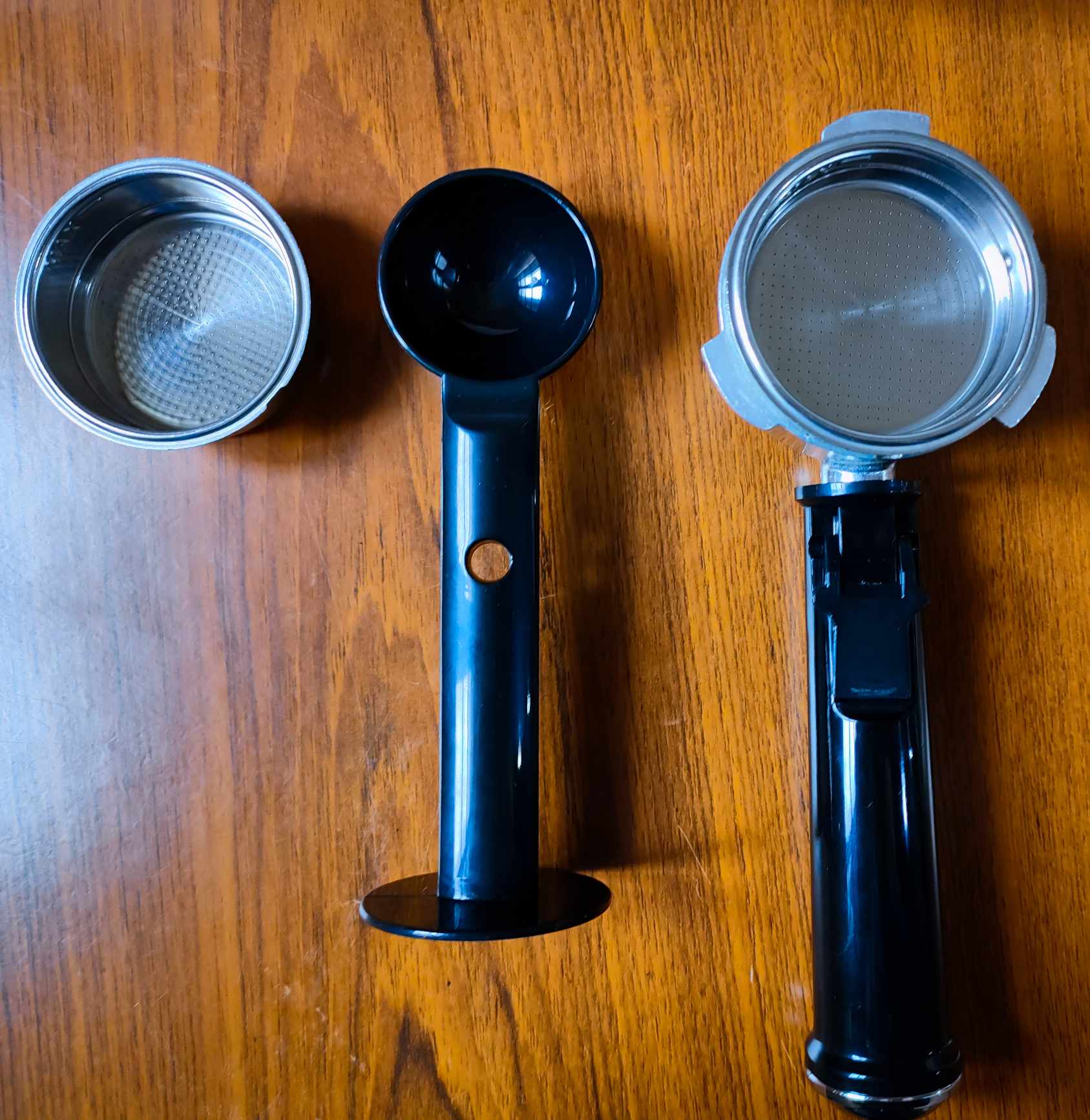 Versatility is the name of the game with the Hibrew H11. Whether you're brewing for yourself or sharing with a friend, this machine offers both single and double cup options. This flexibility allows you to choose the perfect setting to match your coffee needs, making it ideal for various situations.
User-Friendly Control Panel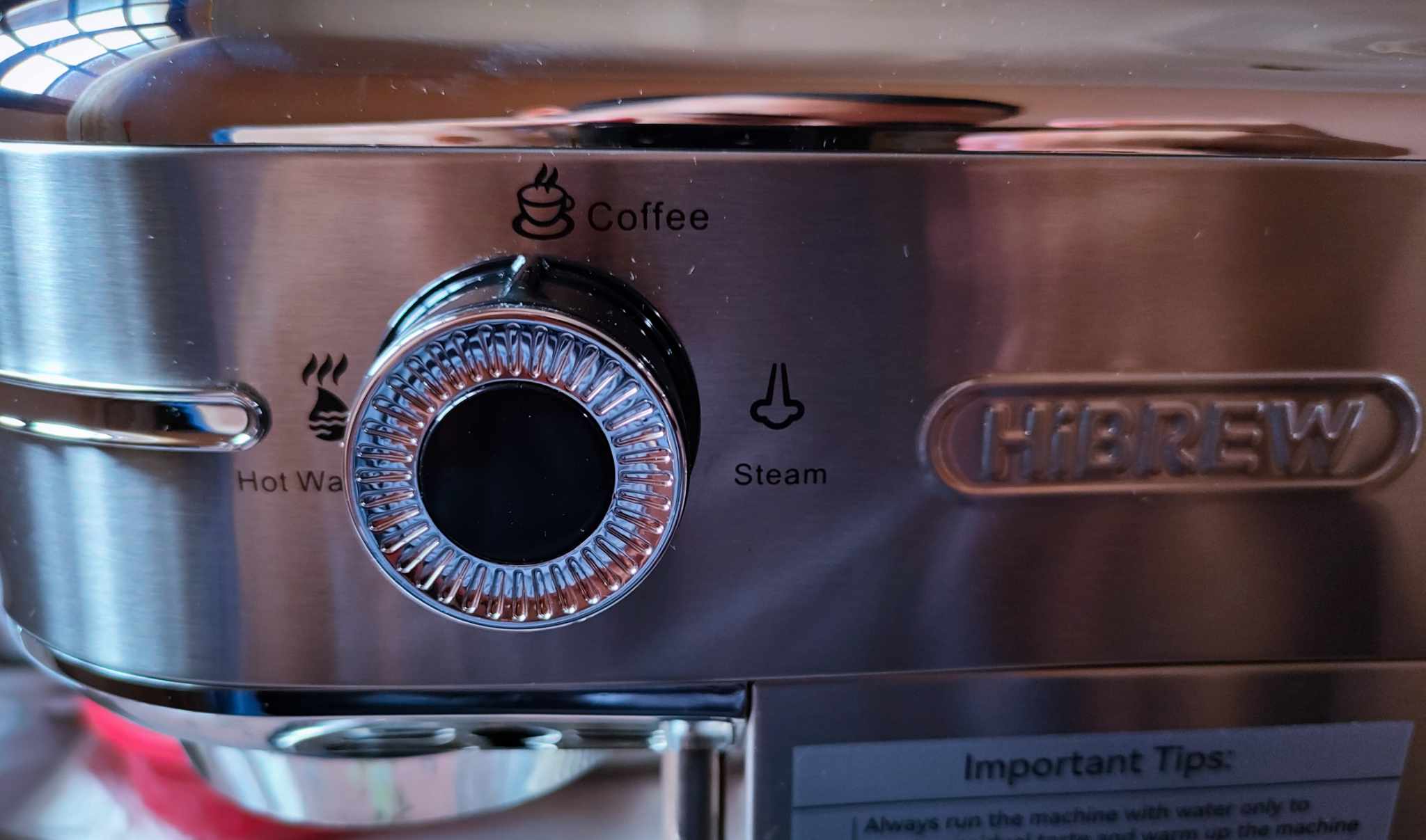 The intuitive control panel of the Hibrew H11 ensures that brewing your favorite coffee is a breeze. Clearly marked "Coffee," "Hot Water," and "Steam" options are easily visible on the screen, making the machine's operation incredibly convenient and user-friendly.
Powerful Steam Foaming System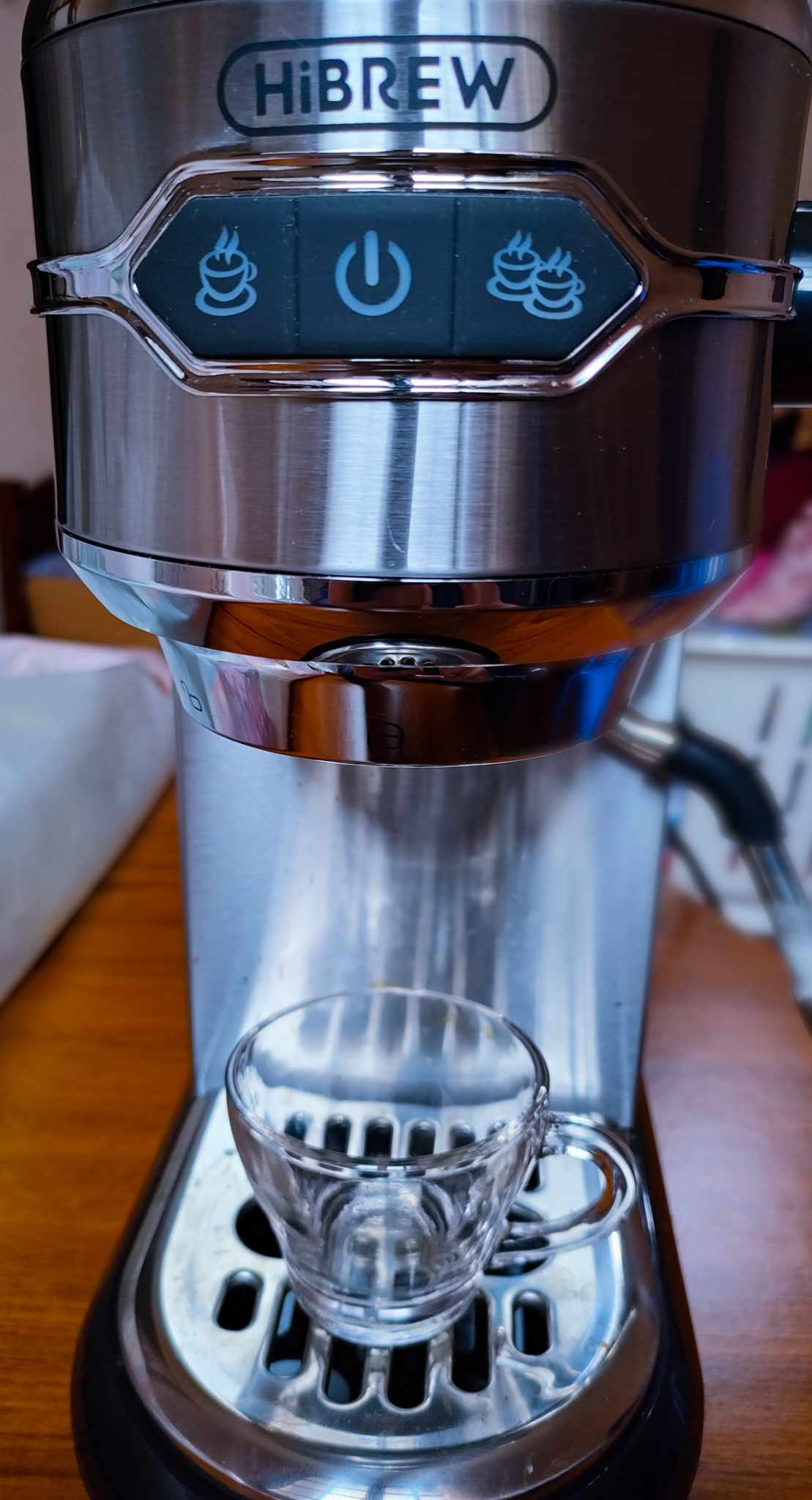 Are you a fan of lattes, cappuccinos, or other milk-based drinks? The Hibrew H11 has you covered with its optimized 3-hole steam nozzle. This nozzle creates dense, velvety foam in a fraction of the time it takes with other machines, allowing you to enjoy your favorite milk-based beverages with ease.
Space-Saving Design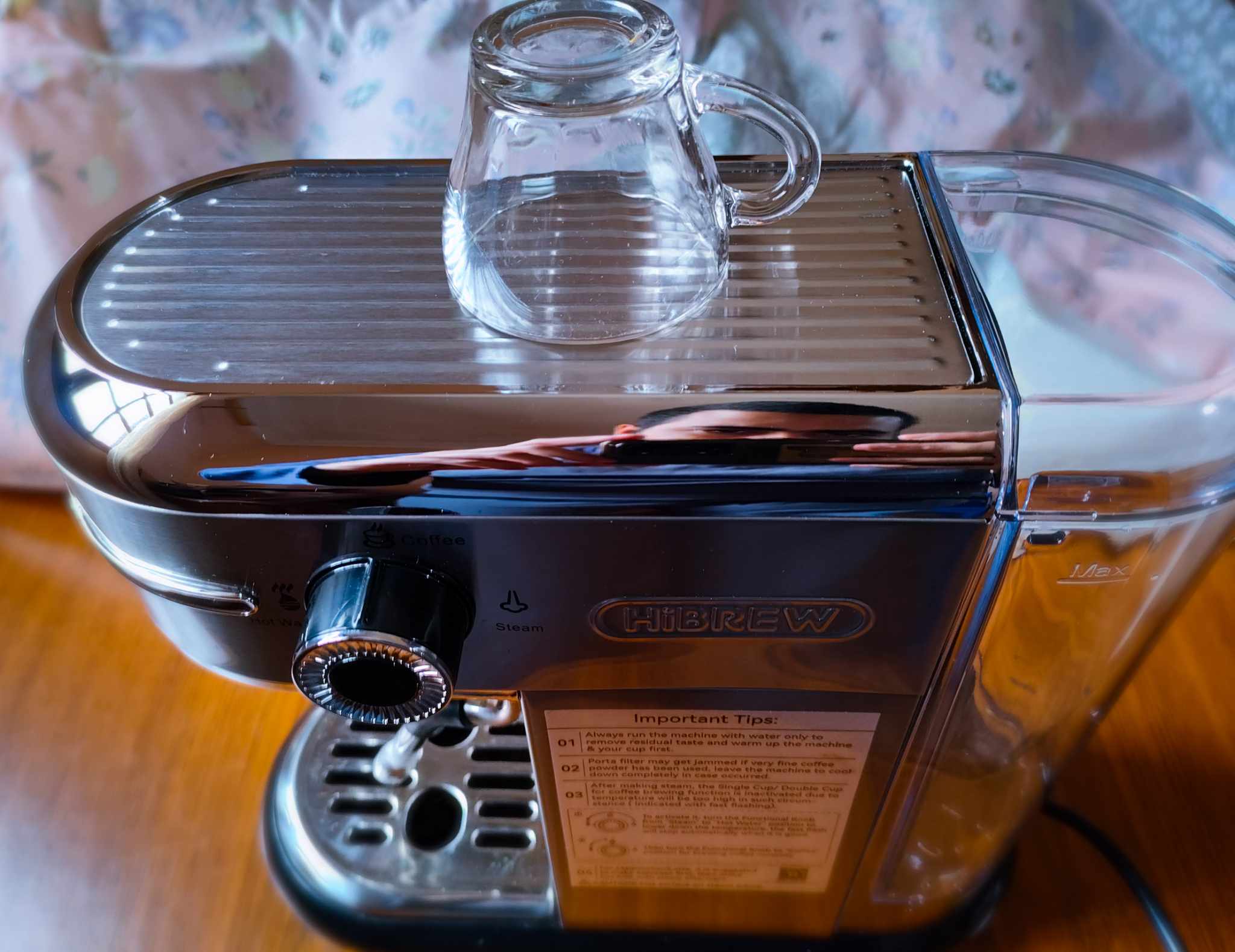 The Hibrew H11 boasts an ultra-thin body, making it an excellent choice for those with limited counter space. Its compact design ensures that you can enjoy the benefits of a high-quality espresso machine without sacrificing valuable kitchen real estate.
Easy Cleaning
Keeping your espresso machine in pristine condition is simple with the Hibrew H11. The removable drip tray makes cleaning a breeze, allowing you to maintain your machine with minimal effort.
In conclusion, the Hibrew H11 is a remarkable espresso machine that caters to both coffee purists and those who enjoy specialty coffee beverages. With its high-pressure extraction, rapid brewing, versatility, and user-friendly design, it's an excellent choice for any coffee lover. Whether you're a seasoned barista or a casual coffee enthusiast, the Hibrew H11 is sure to elevate your coffee experience to new heights. Say goodbye to the hassle of long coffee shop lines and enjoy the luxury of premium coffee in the comfort of your own home.
Purchase Link

Get Hibrew H11 Coffee Machine for only $111 on 11.11 Sales from Aliexpress
Read also : Get Anycubic Kobra 2 Neo 3D Printer for only €159 from Geekbuying