Download GCam For Redmi Note 8 pro , Note 8 , Note 7
It goes without saying that Google's software is the best in image processing, as evidenced by their Pixel series, a pillar of smartphone photography. If you own a Redmi Note 7, 8 or 8 Pro, rejoice, as you can also get incredible results from your photos,Today we will show you how to download Google Camera.
Indeed, a group of developers have worked on the port of the Pixels camera application on other models of phones, and it is now available on the Redmi Note 7, 8 and 8 Pro!
Why install Google Camera on the Redmi Note 7, 8 and 8 Pro?
Installing the Google camera app will give you much better results on your photos than with the basic Xiaomi app. This is thanks to the powerful software processing from Google whose results we see on the photos of the Pixels.
But the GCam application also allows you to access a lot of useful features, here are a few:
Astrophotography: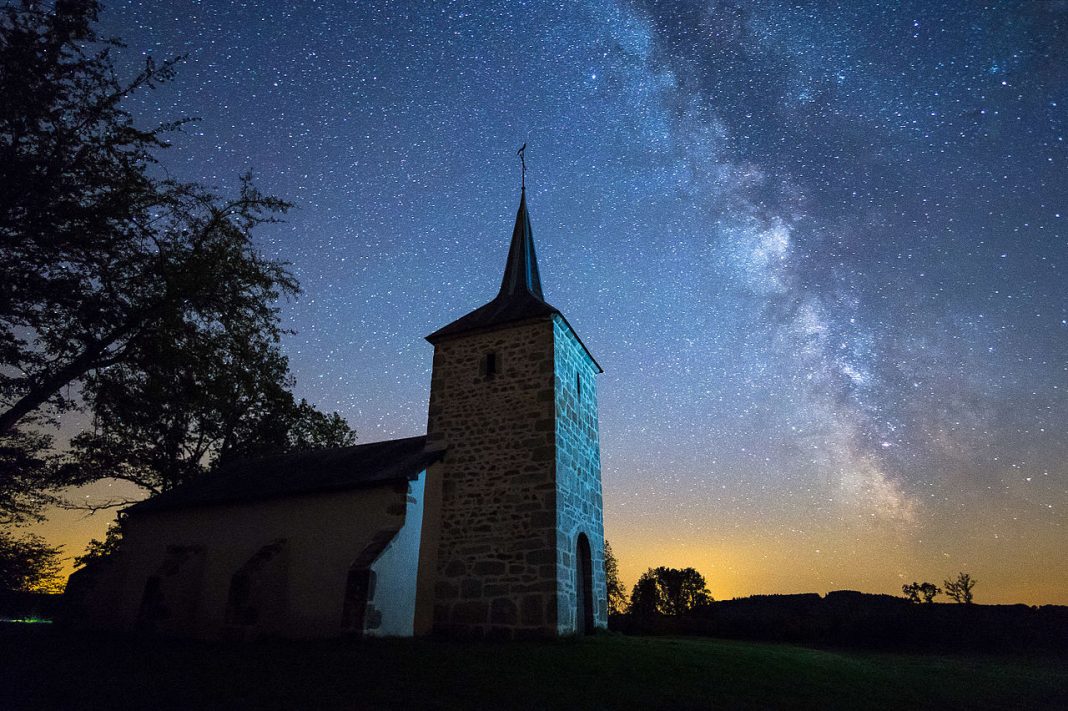 This feature allows you to take amazing shots of the starry sky. Results that are both disturbing and striking. This promises great photos to put on the networks!
Super Res Zoom:
Equally interesting as a feature, it allows you to take photos of objects far away using digital zoom, without losing quality. According to Google, the results are as good as with a 2X or even 3x sensor
Slow motion on Google Camera :
Allows you to make videos at 120 frames per second, and on some devices up to 240 frames per second for the most satisfactory slow motion!
Google offers a lot of other functions: HDR +, Portrait Mode, Panorama, Google Lens, Night Sight … All of this makes your mouth water, doesn't it? Let's not waste any more time and move on to the installation part.
How to install Google Camera :
Is your device ready?
Before proceeding to download and installation, you must make sure that the Google Camera application (GCam) is compatible with your phone. You didn't think it would be as simple as downloading an apk and installing it, did you?
You should already know that the application is only compatible with Snapdragon type processors. That's good, because the Redmi Note 7 and Note 8 have a Snapdragon 660 and a Snapdragon 665 respectively.
But the Note 8 Pro has a MediaTek Helio G90T processor you say, is this a problem? Not at all, because the developers managed to run the application on this processor, thanks to the resemblance of the architecture of the latter to that of Snapdragon processors.
Well, now that the processor issue is settled, we know that our phones are ready to run the application, from a hardware point of view at least.
Afterwards, of course, software compatibility must also be ensured. For this, our smartphones must be compatible with the Camera API 2. The latter is a programming interface (Application Programming Interface) which is necessary for the proper functioning of the GCam.
Well, let's see if our phones are compatible with this interface. We use the Camera API 2 Prob application.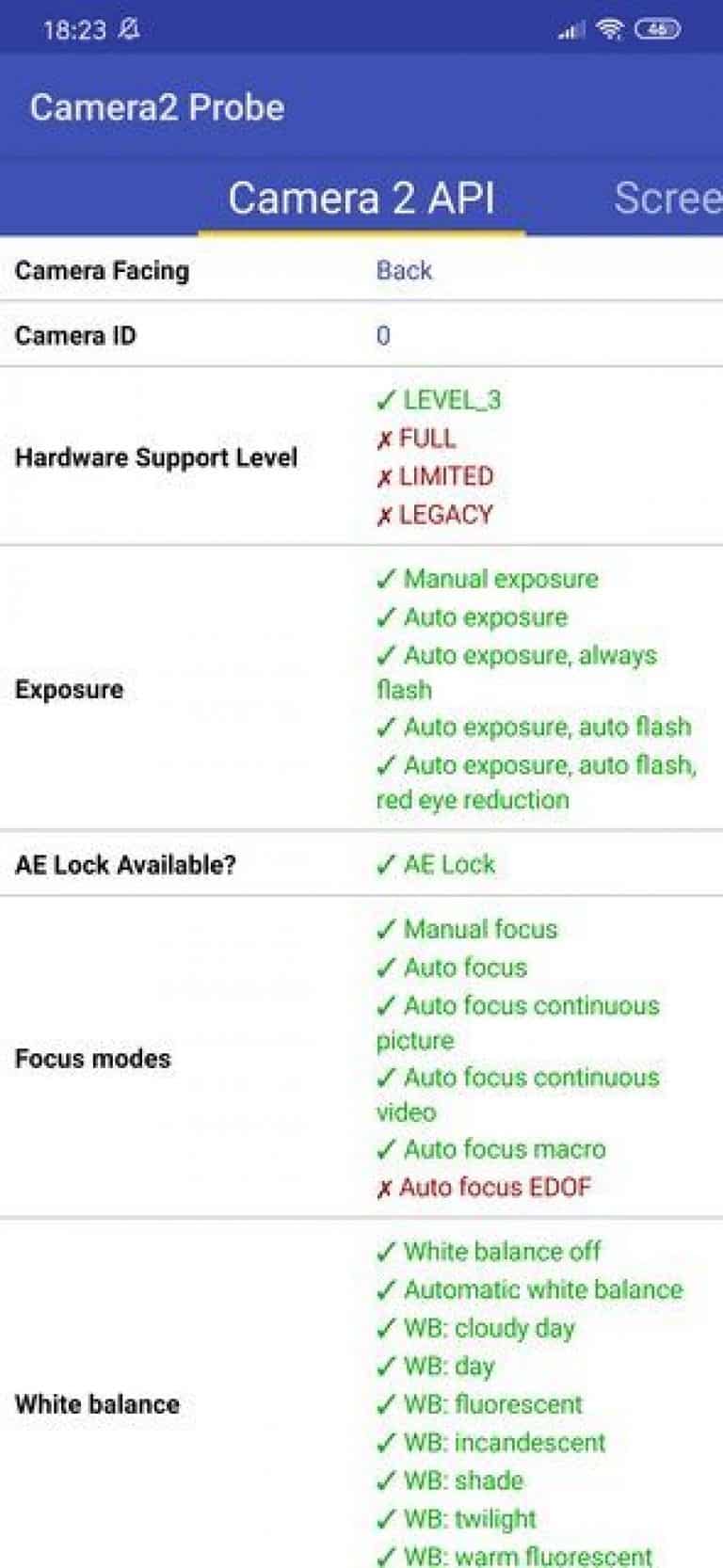 As the screen above shows, our Redmi Note 8 supports Camera API 2 level 3. This means that all users of this model will be able to easily install the Google Camera application on their devices.
The Redmi Note 7 and Note 8 Pro are both also compatible with this interface, so this shouldn't be a problem.
Perfect ! Now that we know that our devices will be well compatible with GCAM, let's move on to the installation:
Download and install GCAM
Finally, all you need to do is download the apk and install it on your phone. But beware ! you must take the version specific to your model.
You will find in the table below the links to download the GCAM for the Redmi Note 7, 8 and 8 Pro:
Redmi Note 8  : Download
Redmi Note 8 Pro : Apk File , Configuration File
Redmi Note 7  : BGS Version , boxer198615
For the Redmi note 7 you will notice that we have put several links. This is because some versions of GCAM are more stable than others.
Links lead to developer portals. Look for the apk with the Redmi Note 7 tag and try them, if your version has bugs, try another!

Installation for the Redmi Note 8 Pro:
You will notice that for the Note 8 Pro there are two links, one for the apk and another for a configuration file. This allows you to run the application without too many problems, here is how to install:
Download the two files: the apk and the .xml file
Go to your file explorer and create a new folder, name it Gcam
In this folder, create another folder named Config
In this last folder, paste the configuration file
Finally you just install the apk and you are ready to take great pictures
Install GCam for Redmi Note 7 and 8:
These should not pose as many problems. After downloading, just install the apk. To do this, you will need to authorize unknown sources on your smartphone to allow installation of the application.
This is not a problem since the system automatically prompts you to do so, if the option is not already activated, during installation.
Read also : Download Best Google Camera For OnePlus Nord 2020