Download MIUI 12 for Xiaomi and Redmi Devices
For all the curious to try out the latest MIUI 12 in preview, we have created an ad hoc article with all the links for the Beta versions . But now you can also have access to the Stable version of the ROM that moves the Xiaomi and Redmi smartphones . For this we wanted to create a further article, where to find the link to download the firmware for your smartphone and install it through recovery . Below you will find all the devices for which the MIUI 12 Global / EEA Stable is available , updated as more will be added, we will show you how to download miui 12.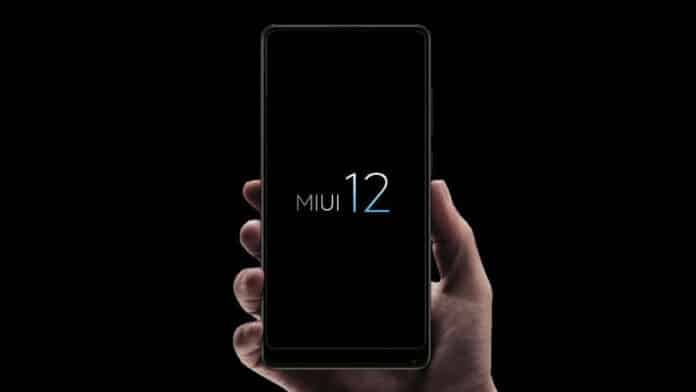 For the moment, however, it is necessary to make a clarification. After your reports, we did some research and found that these are not properly considered official buildings. As the public domain Global Beta program is no longer available (but only Closed), Xiaomi releases them as Release Candidate . In a nutshell, they are Beta Stable ROMs which, after being tested, are eligible for being the ones that will be officially released to the public and being tested within the Mi Pilot program .
So, by virtue of this clarification, proceed with the installation if you want to test the ROM, but with the benefit of the doubt regarding bugs and malfunctions. We remind you that these ROMs are multi-language , as well as inclusive of Google services . The installation can be done by flashing via TWRP .
Check this too : MIUI 12 Global: registration is open for Redmi Note 8 Pro, Note 7 and POCO F1
Last update: 31 July
After the beta phase, the release of the MIUI 12 Stable version has started
| | | |
| --- | --- | --- |
| Template | Version | Recovery |
| XIAOMI | | |
| Xiaomi Mi 10 | V12.0.1.0.QJBMIXM (Global) | Download |
| | V12.0.1.0.QJBEUXM (EEA) | Download |
| | V12.0.7.0.QJBCNXM (China) | Download |
| Xiaomi Mi 10 Pro | V12.0.1.0.QJAMIXM (Global) | Download |
| | V12.0.1.0.QJAEUXM (EEA) | Download |
| | V12.0.3.0.QJACNXM (China) | Download |
| Xiaomi Mi 10 Lite 5G | V12.0.1.0.QJIEUXM (EEA) | Download |
| Xiaomi Mi 10 Youth Edition (Lite Zoom) | V12.0.4.0.QJVCNXM (China) | Download |
| Xiaomi Mi 9 | V12.0.1.0.QFAMIXM (Global) | Download |
| | V12.0.1.0.QFAEUXM (EEA) | Download |
| | V12.0.3.0.QFACNXM (China) | Download |
| Xiaomi Mi 9 Pro 5G | V12.0.3.0.QFXCNXM (China) | Download |
| Xiaomi Mi 9 SE | V12.0.1.0.QFXCNXM (China) | Download |
| Xiaomi Mi 8 | V12.0.1.0.QEACNXM (China) | Download |
| Xiaomi Mi 8 Lite | V12.0.1.0.QDTCNXM (China) | Download |
| Xiaomi Mi Note 10 (Mi CC9 Pro) | V12.0.1.0.QFDMIXM (Global) | Download |
| | V11.1.2.0.QFDEUXM (EEA) | Download |
| | V12.0.1.0.QFDCNXM (China) | Download |
| Xiaomi Mi MIX 3 | V12.0.1.0.QEECNXM (China) | Download |
| Xiaomi Mi MIX 2S | V12.0.1.0.QDGCNXM (China) | Download |
| LITTLE | | |
| POCO F2 Pro | V12.0.1.0.QJKMIXM (Global) | Download |
| LITTLE F1 | V12.0.0.3.QEJMIXM (Global) | Download |
| LITTLE X2 | V12.0.4.0.QGHCNXM (China) | Download |
| redmi | | |
| Redmi K30 Ultra | V12.0.8.0.QJNCNXM (China) | Download |
| Redmi K30 Pro | V12.0.1.0.QJKMIXM (Global) | Download |
| | V12.0.2.0.QJKEUXM (EEA) | Download |
| | V12.0.8.0.QJKCNXM (China) | Download |
| Redmi K30 | V12.0.4.0.QGHCNXM (China) | Download |
| Redmi K30 5G | V12.0.5.0.QGICNXM (China) | Download |
| Redmi K30i 5G | V12.0.3.0.QGICMXM (China) | Download |
| Redmi K20 Pro (Xiaomi Mi 9T Pro) | V12.0.2.0.QFKMIXM (Global) | Download |
| | V12.0.2.0.QFKEUXM (EEA) | Download |
| | V12.0.3.0.QFKCNXM (China) | Download |
| Redmi K20 (Xiaomi Mi 9T) | V12.0.3.0.QFJMIXM (Global) | Download |
| | V12.0.2.0.QFJEUXM (EEA) | Download |
| | V12.0.4.0.QFJCNXM (China) | Download |
| Redmi Note 9 (10X 4G) | V12.0.2.0.QJOMIXM (Global) | Download |
| | V12.0.1.0.QJOEUXM (EEA) | Download |
| | V12.0.4.0.QJOCNXM (China) | Download |
| Redmi Note 8 Pro | V12.0.2.0.QGGMIXM (Global) | Download |
| | V12.0.2.0.QGGCNXM (China) | Download |
| Redmi Note 7 Pro | V12.0.2.0.QFHCNXM (China) | Download |
| Redmi Note 7 (7S) | V12.0.1.0.QFGCNXM (China) | Download |
| Redmi 10X | V12.0.2.0.QJHCNXM (China) | Download |
| Redmi 10X Pro | V12.0.2.0.QJLCNXM (China) | Download |
| Redmi 9 | V12.0.1.0.QJCCNXM (China) | Download |
| Redmi 9A | V12.0.3.0.QCDEUXM (Global) | Download |
| | V12.0.4.0.QCDMIXM (EEA) | Download |
| | V12.0.1.0.QCDCNXM (China) | Download |
| Redmi 6 Pro | V12.0.1.0.PDICNXM (China) | Download |
| Redmi S2 (Y2) | V12.0.4.0.PEFCNXM (China) | Download |