Since the official launch of the "Signal" application in 2014, the application has gained popularity among users, specifically those who care about their privacy and have a security awareness that keeps them away from the rest of the other messaging applications, especially WhatsApp. The app's popularity has increased since Facebook was granted. WhatsApp parent company "has more control over user data.
Apart from that, Signal comes with a lot of security features that are in the interest of users, on top of which, everything in the application is fully encrypted, its support for voice and video calls and even conference calls, not to mention the self-destruct tool and delete messages for everyone, which by the way is an application Open source and many other security features.
Meanwhile, the messaging application topped the list of charts on the Google Play and App Store stores in many countries around the world, and the rest of the other countries will find it in the first three places, and perhaps the reason for the renaissance of the application is the invitation of the richest man in the world "Elon Musk" to download the application Twitter founder Jacques DeRossy, and other privacy advocates.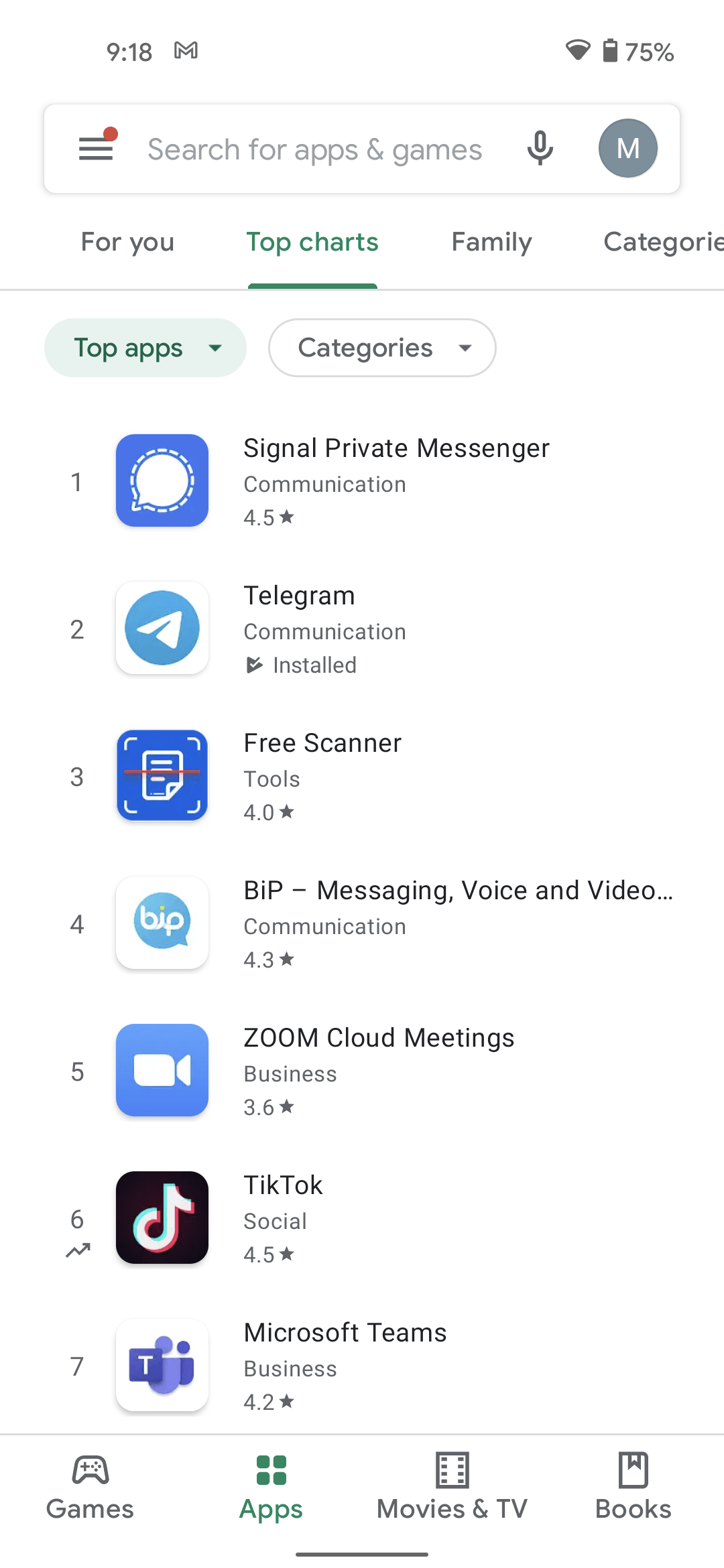 Finally, Signal does not disclose the number of users, whether daily or monthly, on their service. However, it is very expected that there will be a large migration of users towards it, and we in turn recommend that you try the application for what is coming from the unique advantages of its kind.
Read also : Asus Launches New 3 ROG Gaming Laptops