Asus ROG Phone 5 is the latest flagship phone from Asus and also the latest phone in the ROG series. In the smartphone industry, there are only a few gaming phone chains including the ROG Phone. In the past few years, the ROG series of phones has gained popularity in many markets. The ROG Phone 5 is another addition to the series that will cement the reputation of the gaming phone series. Besides the amazing specifications, it also comes with amazing wallpapers. And here you can download Asus ROG Phone 5 wallpapers in high quality.
Asus ROG Phone 5 
As you know, the Asus ROG Phone 5 is a gaming beast, which means it comes with high-performance hardware like a flagship processor and GPU with additional technologies like cooling and a high refresh rate to boost gaming performance. Let's start with the screen, the device features a large 6.78-inch screen. Since it is a gaming phone, it comes with a refresh rate of 144Hz.
The Asus ROG Phone 5 is powered by the latest Snapdragon 888 processor along with the powerful Adreno 660 GPU. It comes with the Asus GameCool 5 cooling system for throttling free gaming. The phone also supports accessories such as a game console. Paired with 8GB LPDDR5 RAM and 128GB UFS 3.1 storage. Of course, the phone comes with its trademark feature, which is RGB LED lighting.
Asus ROG Phone 5 Wallpapers
Asus ROG Phone 5 is an exceptional gaming phone, not only because of the latest hardware but also because of default software and features like stock wallpapers. The phone comes with a set of cool backgrounds including wallpapers for games. It has a very large wallpaper collection compared to other phones. Fortunately, we were able to hands-on all the wallpapers of the Asus ROG Phone 5 in original quality which we will share with you. The collection of wallpapers in Asus ROG Phone 5 is a mixed collection of different categories like games, textures, summary, and more. If you want to have a look at the design of these wallpapers, be sure to check out the preview section.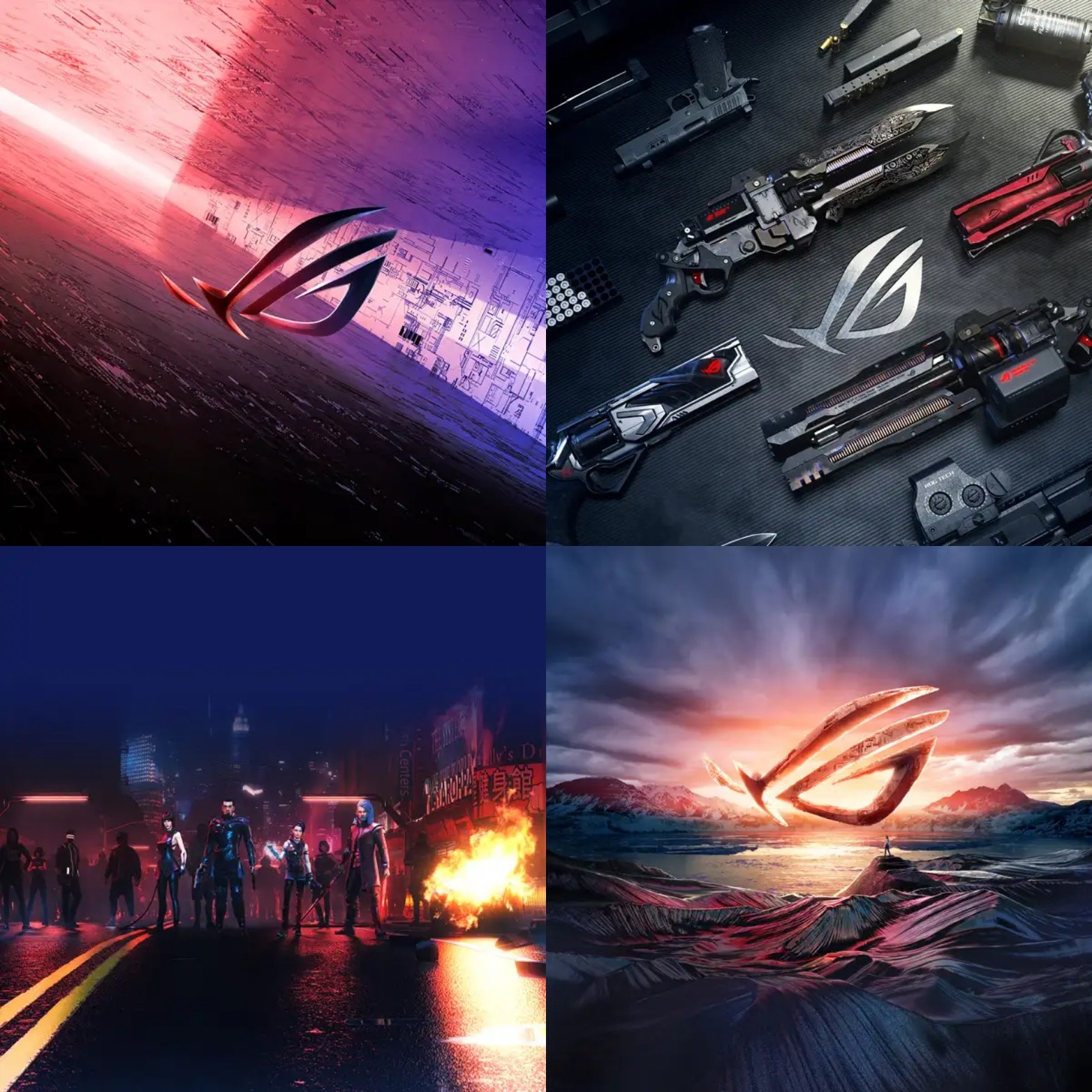 Read also: Download Redmi Note 10 Wallpapers Full HD Resolution