After launching the Red Magic 6 series in China earlier this month, Nubia is now introducing the crazy gaming phones to the international market. Red Magic 6 and Red Magic 6 Pro are two of the most powerful gaming phones around, with both devices offering a 165Hz refresh rate, a Qualcomm Snapdragon 888 chipset, an active cooling fan and 66W fast charging.
Nubia Red Magic 6 Pro Specs
Red Magic 6 Pro has almost the same specifications as the vanilla version, with big differences being a better cooling system, configuration and battery. The Pro variant comes with a 7-layer multi-dimensional cooling system that includes a high-speed centrifugal fan at 20,000 rpm and an additional aviation-level cooling ice blade. It is offered with up to 18 GB of LPDDR5 RAM and up to 512 GB of UFS 3.1 storage. The phone has a 5,050mAh battery that supports 66W fast charging, unlike the Chinese version that includes a 4,500mAh battery with 120W charging.
Nubia Red Magic 6 Pro Wallpapers
One of the best things about the Nubia Red Magic 6 series is that it contains a large number of aesthetic backgrounds. Yes, this time, Red Magic comes with forty stock wallpapers, including thirty-eight static backgrounds and two dynamic backgrounds. Fortunately, all these wallpapers are now available for us that you can download on your smartphone home screen or lock screen. Speaking of quality, these are the wallpapers with a resolution of 1080 x 2400 pixels. Before downloading HD photos, be sure to check preview images here.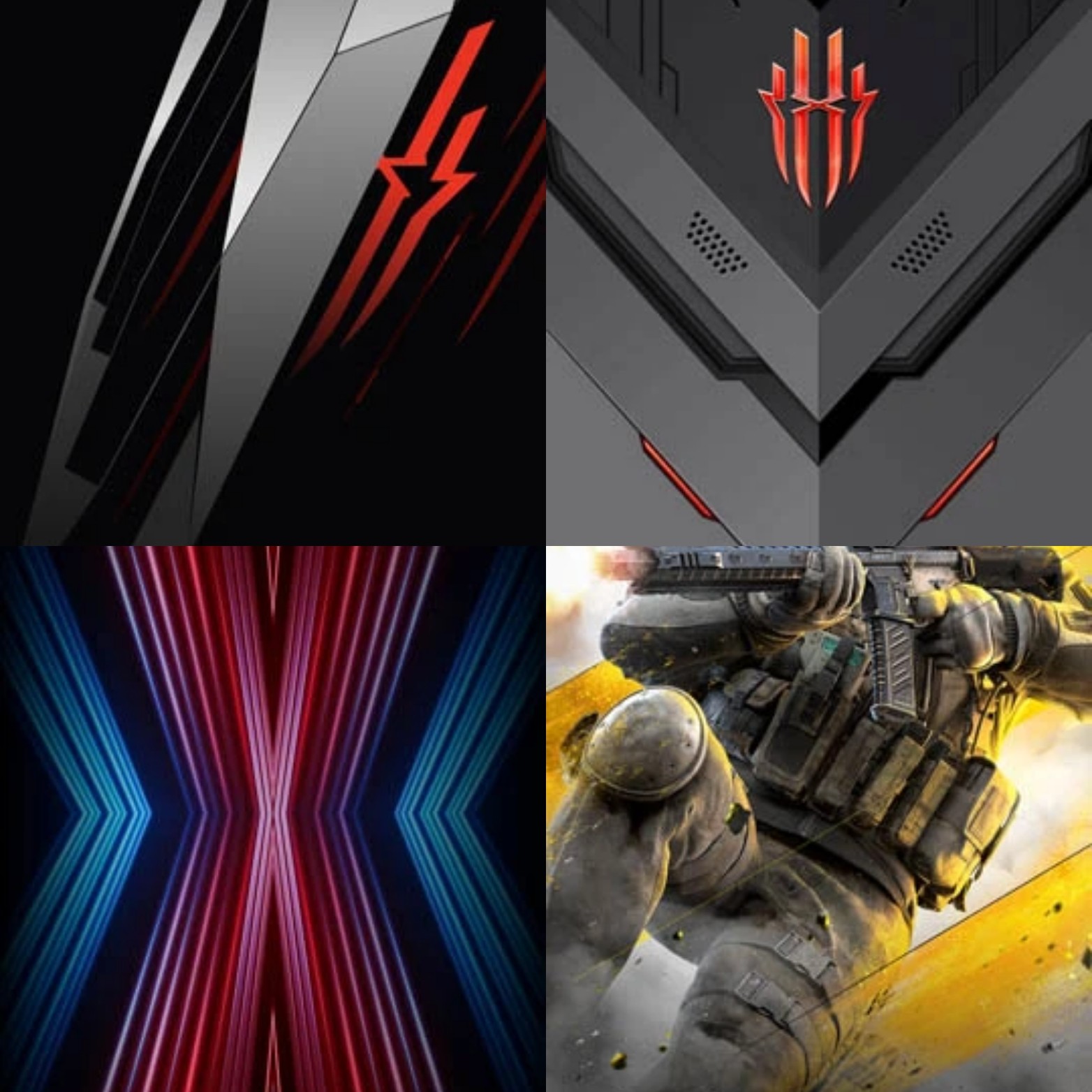 If you like the above pictures, you can use the link below to download these wallpapers for your smartphone. Here we attach Google Photos, Google Drive and a direct link to our app through which you can easily download all wallpapers in full resolution.
Read also: Download Asus ROG 5 Wallpapers Full HD Resolution