Apple unveiled today its new release of iMac devices, which applies to a thinner design, the M1 chip, with a 24-inch screen, and is available for pre-order starting from April 24 at a starting price of $ 1299.
The Apple M1 chip is launched today to support the new iMac devices from Apple, as it introduces the new 24-inch devices, with a slim design, and features thinner frames, a 4.5K Retina screen, and features a computer box on the back with a flat design.
The new iMac also features a 1080p FaceTime camera, with a larger image sensor, which supports work with the M1 processor to reduce noise and distortion with exposure settings, support for white balance, and the design of the device includes three microphones that support noise reduction in the background. The device also includes a larger speaker with a subwoofer.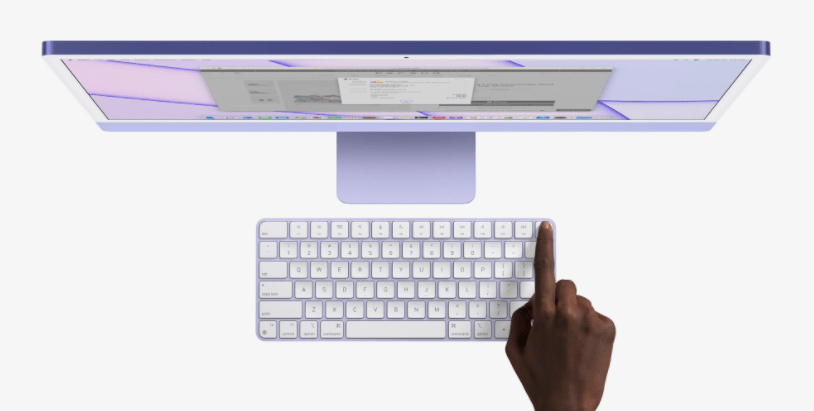 According to Apple's statements, the new iMac will feature stronger performance thanks to the Apple M1 chip, better power management, with less noise, and a lower level in heat, as the device features 50% less noise, and the device also comes with a Magic keyboard that is compatible with the new design of the device. .
The device also applies to the size of 24 inches and a processor with seven cores at a price of $ 1299, while the premium version comes with an eight-core processor at a price of $ 1499, and includes the highest model of iMac devices with TouchID on the keyboard.
Read also: New IPad Pro 2021 Official Price and Specs (Apple Event)