Samsung unveiled the Samsung Galaxy A02 at the end of last January, and despite its launch in 2021, the phone came with Android 10, and months after its launch, the phone finally started receiving the Android 11 update.
Galaxy A02 Android 11 update details
Samsung has started rolling out the Android 11 update for the Galaxy A02, as the update arrives with the One UI Core 3.x interface, the update is currently in Russia with the firmware version A022GDXU2BUI3. The update brings Android 11 features, as well as new One UI features that are supported on lower-end Galaxy phones.
This update is also rolling out in batches, therefore, it is only available to a few users in Russia, however, the new update is supposed to reach other regions in the coming days.
The Galaxy A02 may receive another major system update which will be Android 12, and this version of the software is likely to arrive later next year.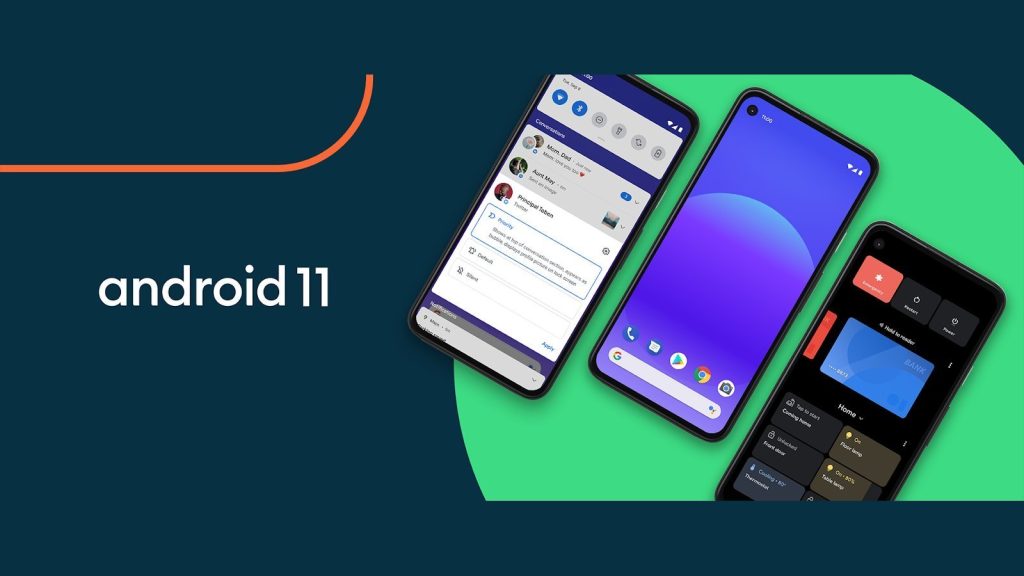 Galaxy A02 Android 11 changelog
visual design
We've updated the look and feel of One UI 3 in a lot of ways, big and small, from new, more symmetrical icons to smarter organization of the quick panel and notifications. Movement is smoother and more natural than ever, with improved animation and haptic feedback for common interactions. The interface responds to different screen sizes to deliver the best experience on any device, be it a phone, foldable or tablet.
improve the performance
We've improved One UI 3 with improved dynamic memory allocation, so apps run faster and run better. We have also restricted background activities to deliver better performance and better energy use.
Better customization
On the lock screen, you can add a widget to check the usage time.
Get an interactive preview when you set a wallpaper.
Add a call background to see a photo or video when you make or receive a call.
New icons and lock screen tools make it easier to find and control your actions.
Use digital wellbeing with personal and business profiles.
Home screen and lock screen
Add widgets by touching and holding the app on the home screen.
Turn off the screen by double-clicking an empty space on the home screen or lock screen. (Set it up in Settings > Advanced Features > Motions and Gestures.)
On the lock screen, tap the clock area to see widgets like calendar, weather, and music.
Calls and chats
Watch the conversations separately in the notification panel. Works with your favorite messaging and chat apps.
Easily remove duplicate contacts stored in the same account in Contacts. The storage period for deleted contacts has been extended from 15 days to 30 days.
Added ability to edit multiple linked contacts from one screen.
Trash has been added in Messages so that recently deleted messages are stored for 30 days.
Pictures and video
View, edit and share photos and videos more easily from the gallery.
Find photos and videos faster with new gallery search features and categories.
You can return your edited photos to their original versions at any time, even after you have saved them, so you don't lose a shot.
Settings
The settings have a new, simpler look and feel. Your Samsung account appears at the top, and accessing home screen settings is now easier.
Find the settings you need more easily with new search features. You'll get better results for common synonyms and misspellings, and you can click on tags to see groups of related settings.
The quick settings buttons have been reduced to provide only the most frequently used features. You can also add buttons to create your own custom express board.
Samsung keyboard
Reorganize keyboard settings so that frequently used settings are easier to access.
productivity
Maintain a healthy work-life balance by reducing and efficiently handling repetitive and complex tasks.
New procedures will be recommended based on your daily life and usage patterns.
You can browse and select your cloud drive files from the Select files in My Drive screen.
You can now delete cache files in My Files to easily free up storage space.
Events with the same start time are shown together in the month and the list is displayed in the calendar.
Open the touchpad from the navigation bar on your phone or tablet.
Easy media and device control
Media and device control just got easier with the improved media panel in notifications. You can see recently used media apps and quickly change the playback device. You can also check your Android Auto settings in the Advanced features menu in Settings.
Define and improve your digital habits
Enhanced Digital Wellbeing features make it easy to check how you use your phone or tablet and help you form good digital habits. Check your usage while driving or see weekly screen time changes by function at a glance with our upgraded weekly reports.
Accessibility for all
One UI 3 recommends useful accessibility features based on your usage. The Enhanced Accessibility Shortcut makes it easy to get started and use accessibility features. You can use the Speaking feature with keyboard input out loud to get voice feedback on your typing even when TalkBack is turned off.
Stronger privacy protection
You can now allow an app to access your microphone, camera, or location only once. Any permissions that an app hasn't used in a while will automatically be revoked. You can no longer give apps permission to always see your location in the normal permission popup. To allow apps to access your location when it's not in use, you need to go to the app's location permissions page in Settings.
Additional improvements
In Clock, you can hear the preset time and name of the alarm which is read aloud when the alarm rings.
Cover the screen with the palm of your hand to turn it off. (Turn it on in Settings > Advanced Features > Motions and Gestures.)
Read also: Samsung Galaxy A02s Starts receiving Android 11 Based On One UI 3.1