The AURA 2 bracelet supports the Apple Watch with a number of new features, including tracking body fat percentage, muscle percentage, and body water levels.
The AURA 2 bracelet was launched for users in two sizes, and supports body composition analysis in Apple smart watches, starting from the Series 3 watch, all the way to the Series 7 smart watch.
The AURA Strap 2 has a battery life of up to 6 months, and it also comes in a waterproof design, and the new version features a design that provides more user comfort.
The new version of the AURA bracelet is scheduled to come with a design that is 5% less wide and 20% thinner, compared to the previous version. The new version also supports recording more accurate readings when analyzing the user's body.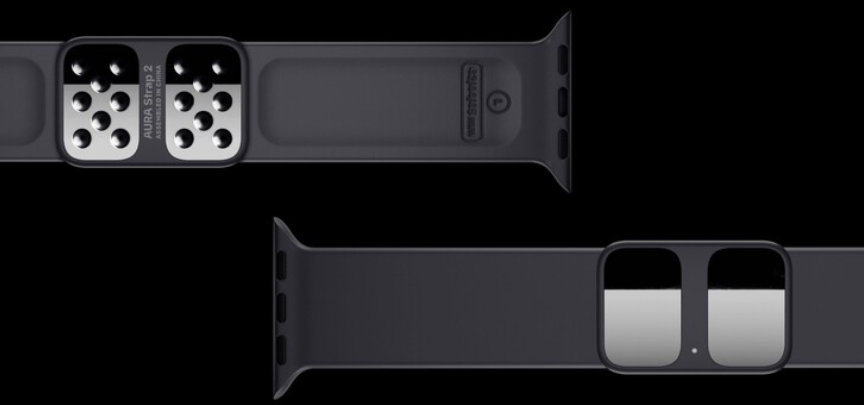 The AURA Strap 2 allows adding the health functions that other versions of smart watches are famous for to the Apple smart watch, as it calculates the percentage of body fat, with water levels, and the percentage of muscle, and the bracelet supports information synchronization with Apple HealthKit, and supports connection with Apple smart watches. Via Bluetooth 4.2 technology.
The battery in the AURA Strap 2 can also last for a charging life of up to 6 months, and the company also confirms that the battery in the bracelet is easy to replace, while supporting WR-50 water resistance standards.
The AURA Strap 2 will be available at a price of $149, but AURA charges a fee of approximately $10 per month after a 6-month trial period, provided that this fee supports the user to take advantage of all the features of the bracelet.
Read also: A new report confirms Apple's testing of the USB C port in iPhone phones