The latest video leaks reviewed the design of the iPhone 14 Pro with the interface of the new update from the Apple iOS 16 operating system before its official launch.
Apple is introducing a new generation of iPhone phones during the coming period, and the latest video leaks have revealed the features of the iOS 16 interface with the distinctive design of the iPhone 14 Pro, which is launched this year with holes in the screen for the front camera.
Apple is scheduled to present the new generation of the iPhone 14 series at an event to be held next September, and the video leaks that came so far have provided many of the expected specifications for the new generation of iPhone.
With the launch of Apple beta versions of the iOS 16 update, the latest leaks shed light on the expected design of this new interface with the upcoming versions of Pro in particular.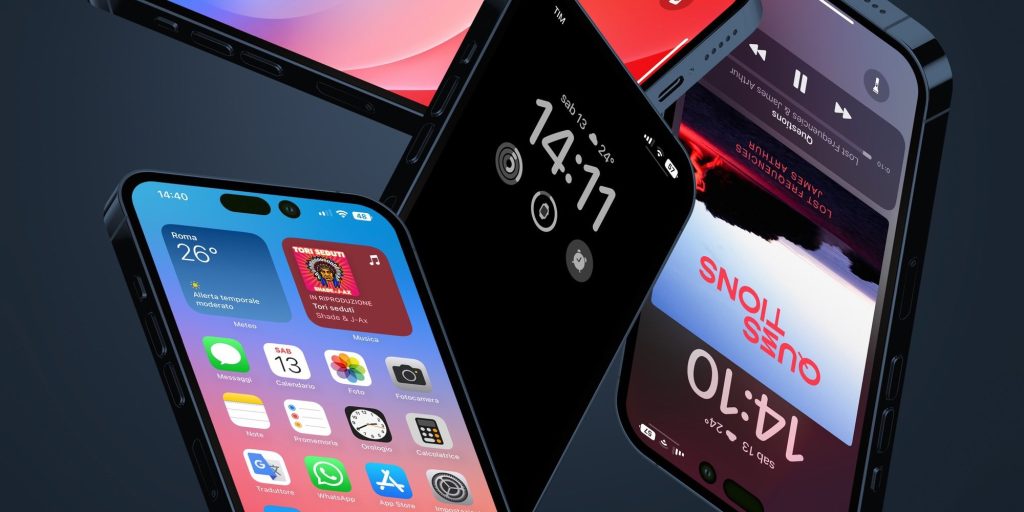 The three-dimensional images were created by the designer AR7 and published on the Twitter platform, where the iPhone 14 Pro or iPhone 14 Pro Max appears in Midnight black with a design that includes holes for the front camera, and the battery indicator appears on the upper side of the phone interface, which is the new feature that was introduced by Apple in The fifth beta version of iOS 16.
The iOS 16 lock screen also appears with a music preview feature from the home screen, and the iPhone 14 Pro and iPhone 14 Pro Max are scheduled to come as the first premium versions with a variable refresh rate that starts from 1Hz to 120Hz.
Read also: Leaks iPhone 14 Release date and Specs