Samsung started to launch the first beta version of the Android 13 update and One UI 5 interface for the Samsung Galaxy A52 – Samsung Galaxy A52, and the One UI 5.0 test program first appeared on the Samsung Galaxy S22 about a month ago and reached the third beta at the end of the Past week.
One UI 5 for Galaxy A52 Based on Android 13
Samsung Galaxy A52 has started receiving the update to Android 13 with One UI 5.0 Beta in India with firmware version "A525FXXU4ZVIC" which has a download size of 1.9GB.
This new version of the program includes a lot of new features, which allow you to highlight a new improved color palette for UI customization, stacked widgets, separate wallpapers for each contact and the ability to configure the language of each application.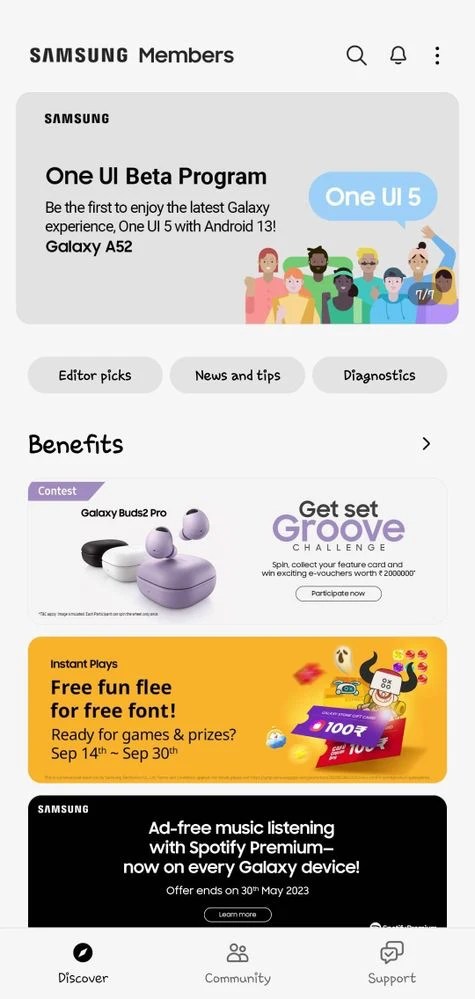 This update also gives you, the option to edit the set of lock wallpapers, customize the space bar row of the Samsung keyboard and extract text from photos or directly through the camera.
The company has also improved the design of notifications, quick settings, and the Samsung DeX shopping interface with new physical gestures, keyboard shortcuts, and search within the My Files app, where you can now search for information within photos and documents.
With this new firmware version, the Samsung Camera app has improved stories and filters and simplified certain tasks such as zooming in with a finger, returning to photo mode, and using the telephoto camera in food mode.
How to get Android 13 for Galaxy A52 and One UI 5 update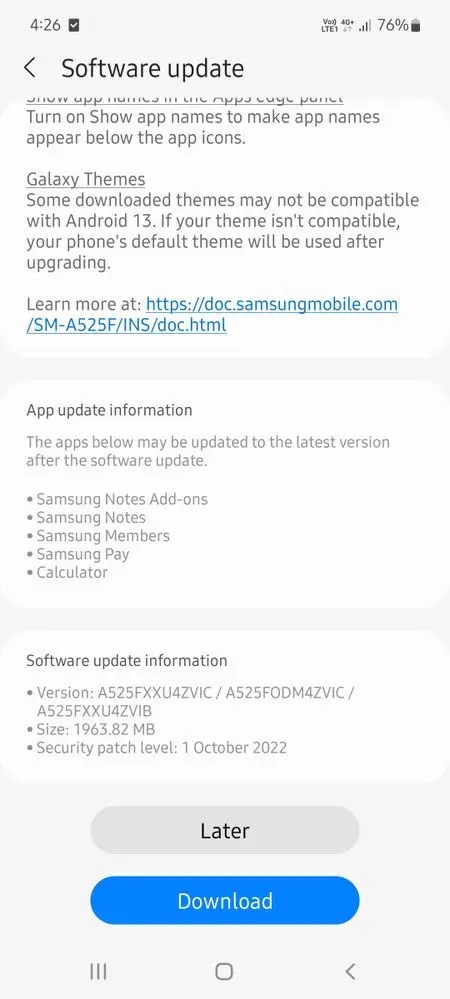 Download and install the Samsung Members app.
Log in to the app with your Samsung account for Shopping Mode.
Click the Galaxy A52 One UI 5.0 Beta software banner on the app homepage, then register your device.
Once you have completed the registration for the One UI 5.0 Beta program, you can now check for a new software update after 10 minutes.
Read also: Samsung Galaxy S22 One UI 5.0 Update starts rolling out based on Android 13