In a world where portable power solutions are becoming increasingly essential, the DLNRG PPS2400 Portable Power Station emerges as a beacon of reliability, innovation, and convenience. With an array of exceptional features designed to meet a multitude of power needs, this portable powerhouse is redefining the way we harness energy while on the move.
Features of DLNRG PPS2400 Portable Power Station
Larger Capacity & Higher Wattage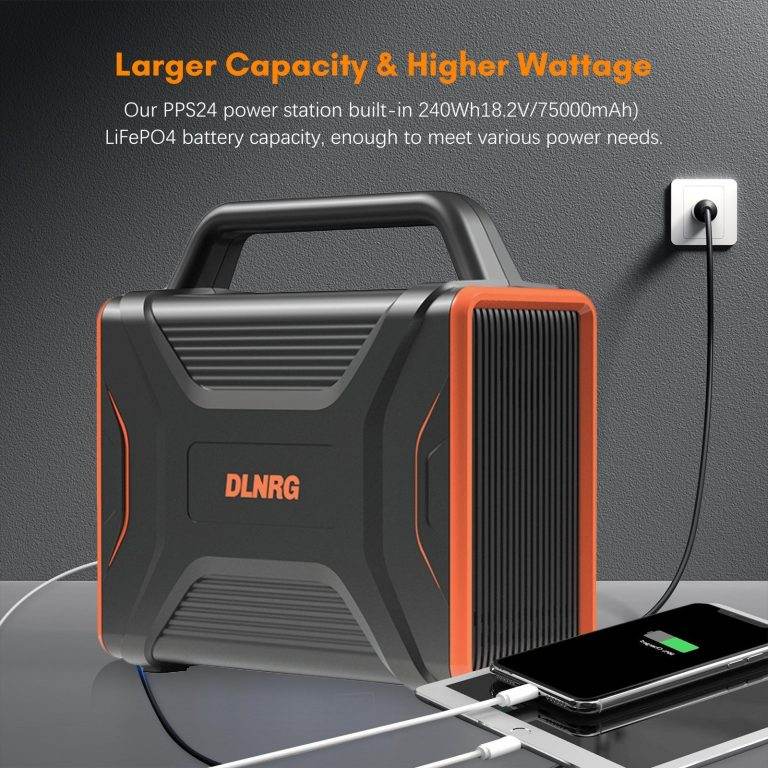 At the core of the DLNRG PPS2400 lies its impressive 240Wh (18.2V/75000mAh) LiFePO4 battery capacity. This substantial power reserve ensures that users have access to ample energy to fuel various devices and appliances during their journeys. Whether it's powering laptops, smartphones, lights, or even small appliances, this power station's capacity stands ready to meet the diverse needs of modern adventurers.
LCD Display & LED Lighting
Equipped with an intuitive LCD screen, the DLNRG PPS2400 provides users with real-time visibility into power consumption and the operational status of its ports. This transparency empowers users to manage their energy resources effectively, avoiding inconvenient power shortages. Furthermore, the integration of high-brightness LED lights, complete with an SOS flash function, adds an extra layer of utility to this device. In times of emergency, the PPS2400's LED light comes to the rescue, providing a beacon of hope and assistance.
4 Methods to Charge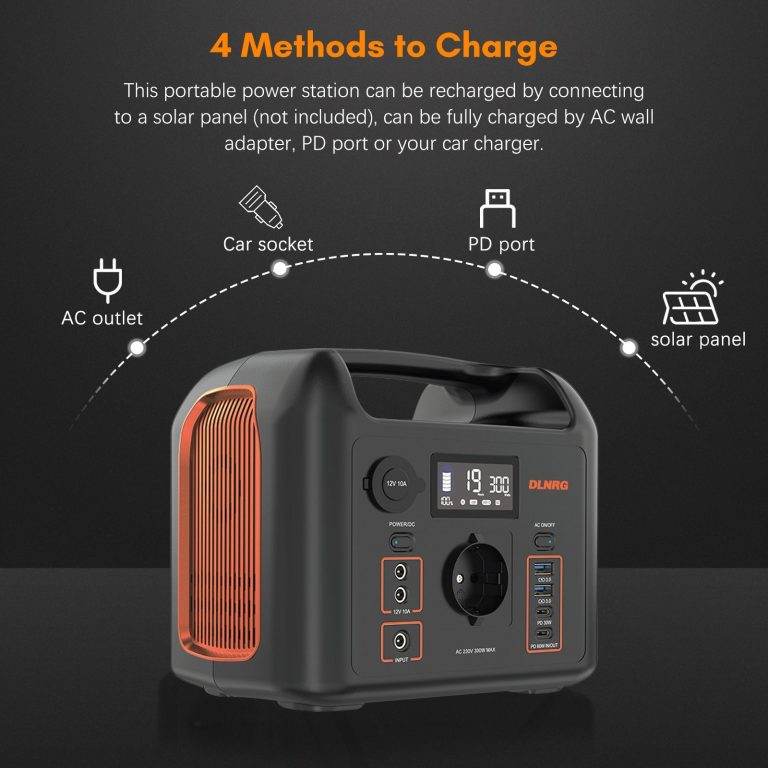 DLNRG understands that versatility is key in the world of portable power, which is why the PPS2400 supports multiple charging methods. Users can replenish the power station's energy through an AC outlet, a solar panel, a car cigar socket, or a PD port. This diverse range of options ensures that regardless of the environment, users can keep their power station charged and ready for action.
7 Ports Output: Unleashing Connectivity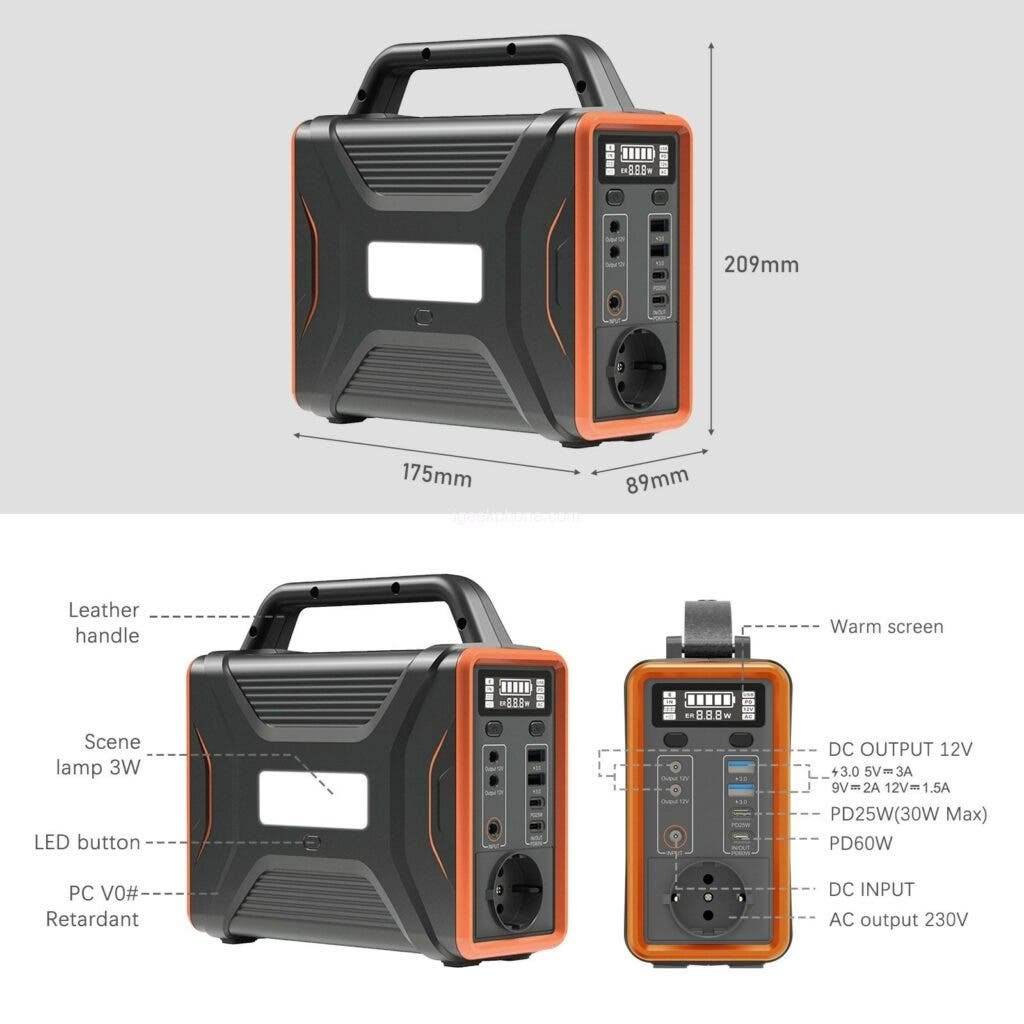 The DLNRG PPS2400 Portable Power Station is a connectivity hub in its own right, offering an impressive array of output options. With 2 USB ports, 2 USB-C ports, 1 DC output, 1 AC port, and 1 cigar lighter port, this device caters to a variety of devices and charging needs. Its ability to provide the fastest charging for various devices makes it an indispensable companion for those who refuse to compromise on power, speed, and convenience.
Safety and Protection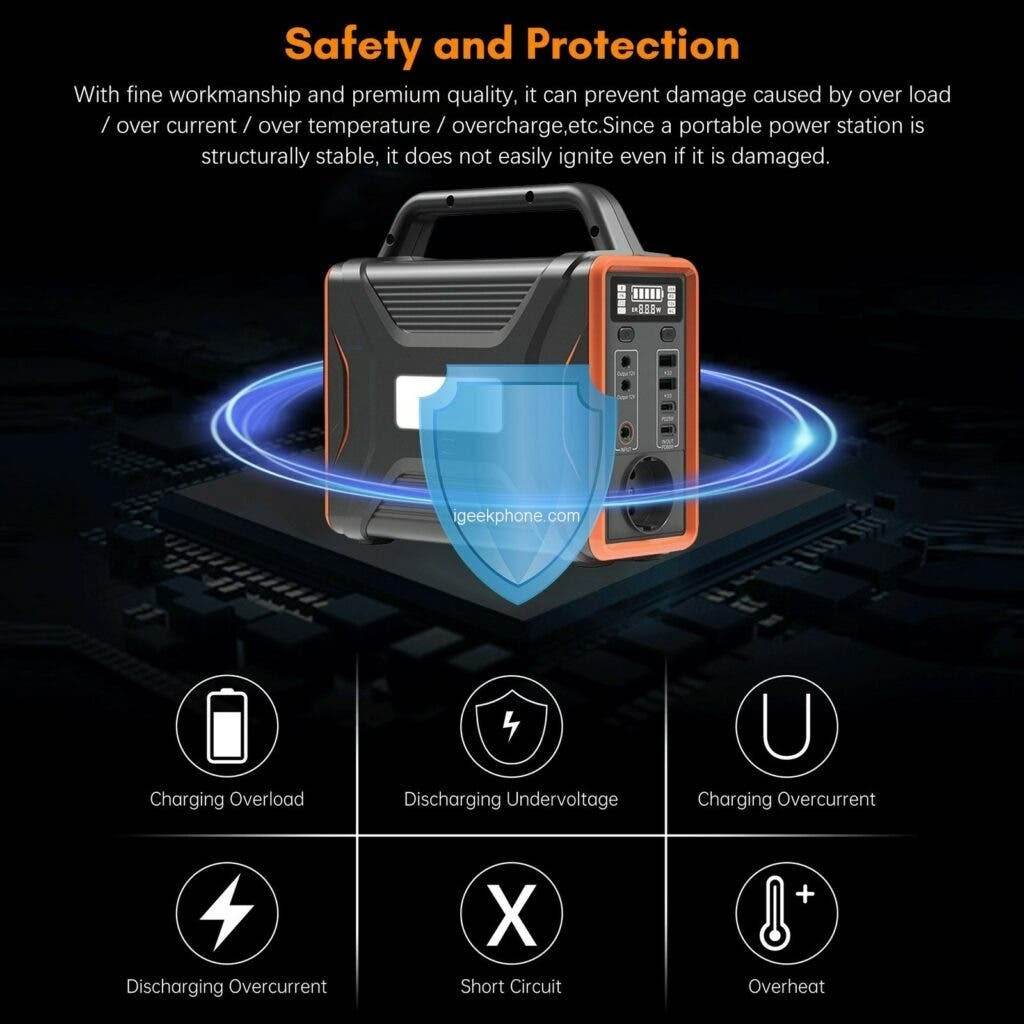 DLNRG's commitment to safety shines through in the meticulous design of the PPS2400. Crafted with precision and utilizing premium materials, this power station is equipped with safeguards against overloads, overcurrent, over-temperature, and overcharging. Its structural stability further mitigates the risk of ignition, even in the face of damage. This unwavering focus on safety instills confidence in users, allowing them to power their adventures with peace of mind.
Application
The DLNRG PPS2400 Portable Power Station finds its purpose across a range of scenarios. From long-distance travel to outdoor camping, this device becomes a dependable energy source, enabling users to extend their adventures and stay connected to the modern world. Furthermore, it serves as a portable generator for home use, stepping in to provide power during outages or in areas with limited access to conventional electricity sources.
In conclusion, the DLNRG PPS2400 Portable Power Station stands tall as a testament to technological ingenuity, practical design, and unwavering performance. With its larger capacity, multifaceted charging methods, abundant output options, and dedication to safety, it redefines the standards for portable power solutions. Whether you're an intrepid explorer, a nature enthusiast, or simply seeking a reliable backup power source, the PPS2400 is poised to be your steadfast companion on every journey.
Purchase Link

Buy DLNRG PPS2400 Portable Power Station for only €138 on TomTop
Read also: Atomstack A5 Pro Redefining Precision in Laser Engraving for only €154.99